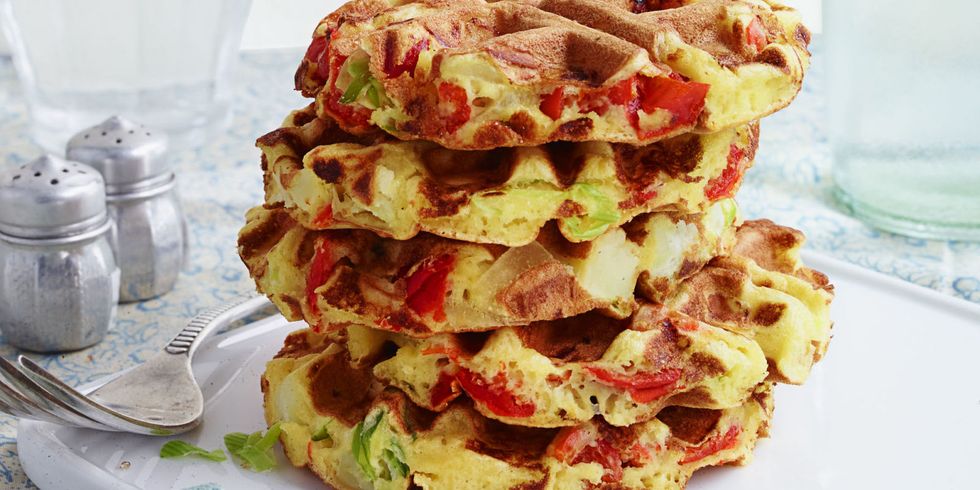 Womelets
Bored with your usual eggs for breakfast? Try making omelets in a waffle iron.
INGREDIENTS
1/4 c. all-purpose flour
1/2 tsp. baking powder
1/4 tsp. salt
4 large eggs
2 tbsp. olive oil
1 c. chopped cooked potatoes
1/2 c. shredded Gruyère cheese (about 4 ounces)
1/4 c. drained and chopped pickled peppers
2 green onions, finely chopped
DIRECTIONS
Preheat waffle maker. In a large bowl, whisk together flour, baking powder, and salt. Add eggs and oil; whisk to combine. Fold in potatoes, Gruyère, peppers, and green onions.
Spray waffle maker with non stick cooking spray and add 1/4 cup batter. Cook 5 minutes or until deep golden brown. Keep warm on a cookie sheet in a 225 degree F oven. Repeat with remaining batter. With a 3-inch cutter, cut womelets into rounds, if desired.