Franchise Opportunities
Calling all business-savvy entrepreneurs! Since 1998, Core Catering Supplies has become South Africa's leading supplier to the catering and hospitality industry with an ever-expanding list of clients.  Our prestige nation-wide customer base has allowed us to become the exclusive suppliers of some of the world's most celebrated hospitality goods brands like Crisal Leerdam glassware, HEPP Cutlery and APS Germany buffetware. 
Thanks to years of experience in the industry and a commitment to our Core values of integrity, trust, service, accountability, value, energy and solutions, we have distilled what makes our business successful. As of 2008, we have made this winning formula public through the opportunity of becoming a Core Franchisee.
---
Here's How We Help You
Setting Up Shop
Our stores range in size from a minimum of 200sqm to larger operations of around 400sqm and come fully branded, stocked with the key products and complete with all the necessary operational facilities.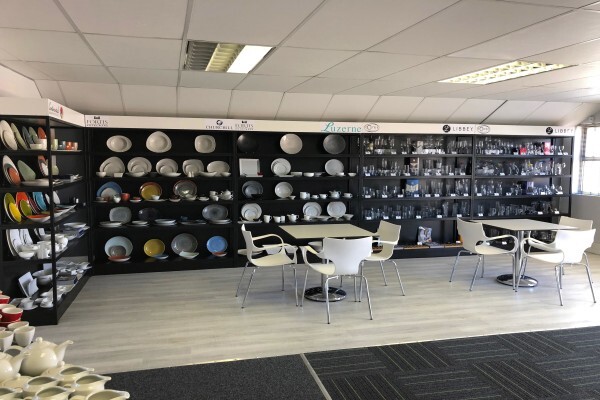 Induction Training
We'll help you get things rolling by giving your staff comprehensive training covering product knowledge and sales skills at our Head Office in Cape Town or Johannesburg. We also provide you with an extensive operational manual that outlines all aspects of the procedure.
Powerful Purchasing
With years of experience under our belt, no one is more equipped to guide you on product selection and stock upkeep than us. Thanks to our buying expertise and economy gained through bulk buying, you will gain untold competitive advantage. Our product range and pricing is a major factor of our success.
Corporate Identity
Each franchisee receives a comprehensive folder outlining our Corporate Identity, which is key in building a stronger brand across the board. Our brand identity is the complete alignment of what customers see, hear, read and experience.
Administration Setup
We know a sale is only complete once the cash is in the bank and for this reason, we have developed a well-defined administration process. We provide extensive training on this imperative business aspect.
---
Marketing
We offer you several marketing tools and opportunities to ensure sales growth and brand activation.
1. Website
Core Catering Supplies' market-leading website ensures your franchise's success in the digital age. Our website functions as the middleman between the client and your franchise feeding your business with sales and leads. All online purchases and enquiries for delivery within your area are fed through to you. With a massive up-to-date product list, regular highly competitive sales, extensive product information and industry news, Core Catering Online is the most powerful tool we give you. It essentially becomes your website with our Head Office Online Team ensuring that it is constantly fresh, current and always ahead of your competitors. We understand the importance of E-Commerce both now and in the future and we invest heavily in it.
2. Print Catalogue
Our print catalogues give clients access to a wealth of knowledge of our product range, making it easy for clients to order in your store or remotely.
3. Social Media
This is another powerful and interactive marketing tool to assist our franchisees. Our Head Office Online Team leads the market on social channels with engaging content and paid advertising, constantly keeping the market updated with everything Core!
4. Design
We assist franchisees with all marketing and merchandising requirements. At Core, we understand the importance of branding and visual identity across all mediums.
5. Team Building
We take our relationships within our group and with our clients very seriously. This is why we host several golf days around the country and take part in the annual Coronation Double Century Cycling race. These events give our team the opportunity to mingle and build stronger relationships within the group and with your clients.
---
Ready For A Piece of Core?
Do you have the passion, dynamism, persistency and vision to become a Franchisee? We coredially invite you to apply.
What Makes For A Successful Application
For your application to be deemed successful, we first need to make sure that your profile fits our vision. Ideally, you should have some background in the hospitality industry and be very service orientated.
What Are The Costs Involved?
Cost is dependent on the size of the operation and will include full setup, training as well as stock. These fees start from R1,195, 000 excluding vat with working capital in the region of R250 000. Franchise fees are based on turnover and are calculated at 5% of net sales. Marketing fees are calculated at 1% of net sales.
Financing can be arranged under certain circumstances. In this case, the Franchisee will need to have no less than 50% available in cash and acceptable security for the balance. The Franchisor may also decide to partner with the prospective Franchisee but this is subject to an individual assessment of each proposal.
For more information or if you would like to start your application, email us now.