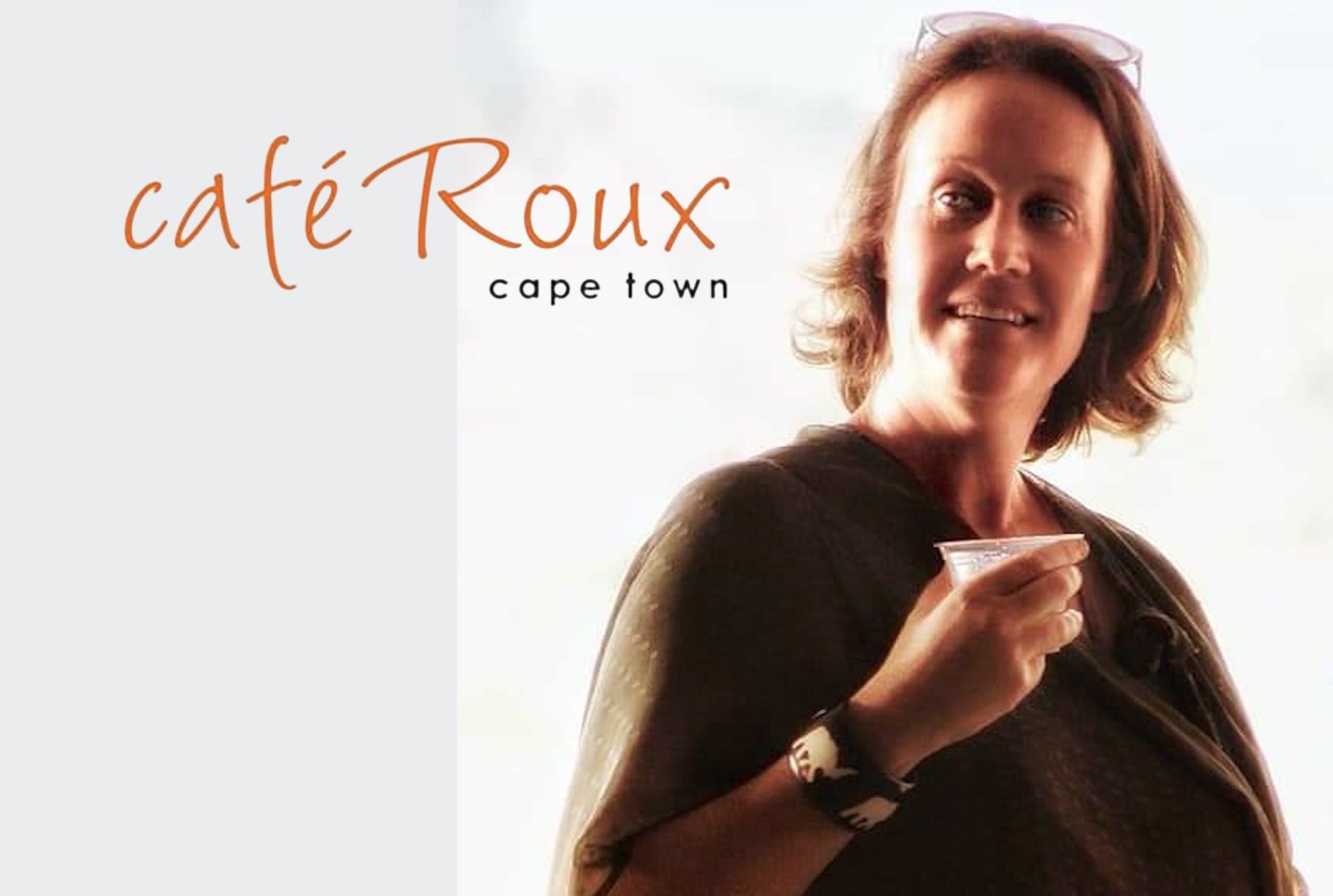 LINDI GREEN
Lindi Green is one dynamic woman! She is the lady behind Café Roux restaurant, a Cape Town institution that she jointly started 16 years ago. The restaurant in the popular Noordhoek Farm Village below Chapman's Peak, is the hub of the city's South Peninsula ("Deep South") community. What began as a small family affair has grown into one of the country's most loved restaurants & live music venues, showcasing some of SA's top musical and comedy acts. It is the epitome of the Cape Town's laid back Deep South lifestyle. You have not been to Cape Town until you have been to Cafe Roux.

Core's Q&A with Lindi:
Q: How did you get to where you are ?
A: My brother Paul, his wife Bern and I opened cafe Roux 16 years ago. Paul and I were already in the hospitality business running 5 star guesthouses and Bern was a mad foodie. We had no restaurant background but were in love with life in the Deep South & decided to explore new business opportunities. The first place we stumbled across was Weltevrede Restaurant (now cafe Roux) in the Noordhoek Farm Village. We were blown away by the beautiful outdoor setting and the great location.
Paul & Bern sold out of the business in 2020 and I was joined by my current partner Jessica Bos. Jessica has a strong background in operating & owning restaurants and her amazing skill set has added unbelievable value to cafe Roux.
Q: What do you love most about your job?
A: Every day is different and you never know what is around the corner. Cafe Roux is a community hub that holds space for so many different occasions – kids parties & celebrations, weddings, family meals, pets under the table, amazing live music & comedy gigs, informative talks & lifestyle films. And you get to meet amazing people from every walk of life!

Q: What makes your business successful?
A: We have always adapted to change and are not scared to change direction and try new things. You can never stand still, you have to keep evolving and changing as to what your customer is needing.

Q: What makes your business unique?
A: We cater for such a wide range of people and their needs. Establishing ourselves as one of SA's premiere live music venues, and yet still being able to be a relaxed "home away from home" for families during the day. We have always prided ourselves on being authentically simple and from the heart.

Q: How did you get through COVID?
A: We had to pivot very quickly during Covid. As soon as we were allowed back into the restaurant building, we converted cafe Roux into a soup kitchen, making large volumes of soup to distribute to the elderly and school kids in nearby Ocean View & Masi who were no longer getting their daily meals. Following that, we started hosting a weekly outdoor community market in our large outdoor space. As restrictions lifted some more, we evolved into a full-blown take away business, with different take-away hatches, providing different take-away meals. So we altered the menu to make it more take-away friendly and started using illuminated vibrating disks so people could still walk around the Farm Village and shop and would know when their orders were ready. As we moved back into the restaurant space again, we kept things streamlined and simple sticking to what we do well.

Q: What do you think makes our industry globally competitive?
A: Eating out in Cape Town is a word-class experience – beautiful settings, excellent cuisine, value for money and brilliant hospitality.

Q: What does being a successful business woman mean to you?
A: Being passionate about what you do, embracing every new day and remaining open to new ideas & possibilities. Learning to balance life, family, work and all the rest – not easy!

Q: What advice would you give to a young woman entering the industry today?
A: Women are amazing and have it all to succeed – strength, drive, creativity, empathy & compassion.

Q: What makes you happy?
A: Doing hot yoga at Yoga Life in the Noordhoek Farm Village

Q: What makes you sad?
A: Selfish people

Q: What's your favourite food?
A: Italian/Asian

Q: What's your favourite song?
A: Harry Styles – As it was

Q: Dogs or Cats?
A: Dogs

Q: What do you do in your downtime?
A: Hang out with my family, lots of yoga, walk on our beautiful beaches or on the mountain, taste wine, eat great food, listen to music
Q: Where to from here? For you and your business?
A: Cafe Roux is going from strength to strength. We are focused on always improving our core business and keeping our customers happy and wanting to come back for more. We put great emphasis on keeping our menu simple, great tasting and good value for money. Live music & entertainment are only getting bigger and better and we will continue to host the best of SA musicians and comedians on our stage

A CAPE TOWN INSTITUTION
You haven't been to Cape Town until you've been to Cafe Roux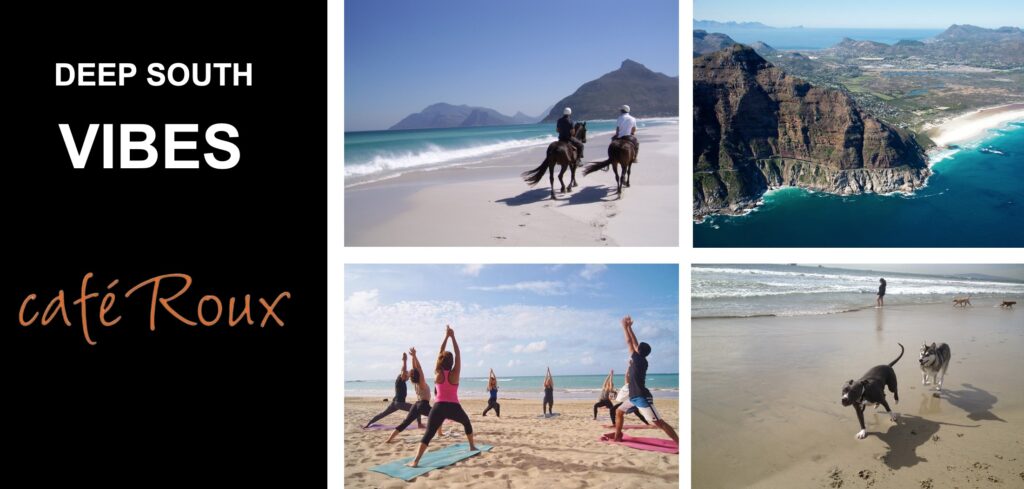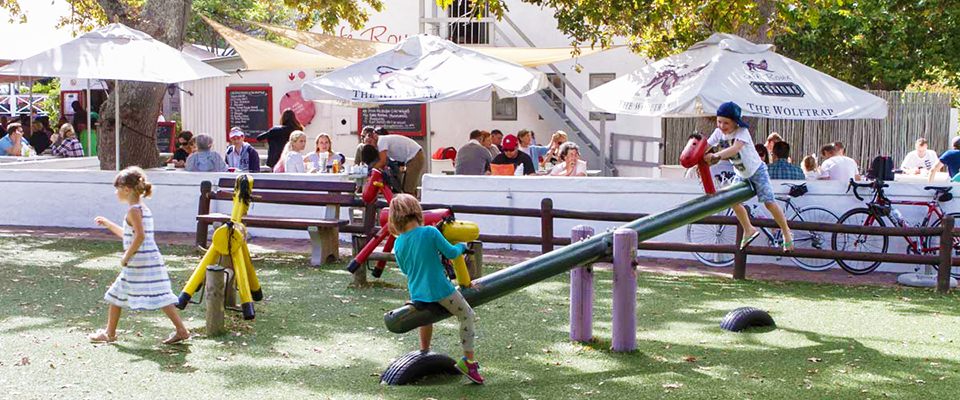 FRESH EASY GOING FOOD
Food plays a starring role at Cafe Roux with a varied menu that caters for all tastes including vegans, vegetarians and carnivores alike. Open for breakfast and lunch daily, as well as dinner on show nights, the cuisine is South African with a twist. Expect from Springbok carpaccio to Durban curries and Asian beef salad. It's all about fresh local ingredients put together in a no fuss simply delicious way.
O! and special note… you MUST try their burger which is a local favourite, all home made from the patty to the relish. Simply delicious!
LIVE MUSIC
Going to one of Café Roux's concerts is a MUST! It's a great vibe either sitting on the lawn or dancing on your table ! In the past they have welcomed to their private stage the likes of Majozi, The Kiffness, Jesse Clegg and Monark. Now, they're filling up with even more live music not to be missed. View their upcoming line up HERE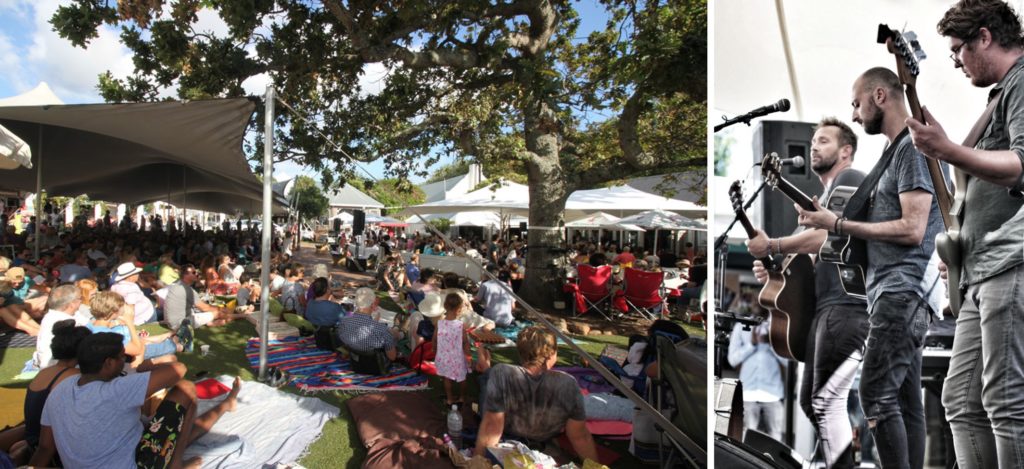 Here's wishing Lindi and Jessica all the very best for the future. We think they rock !