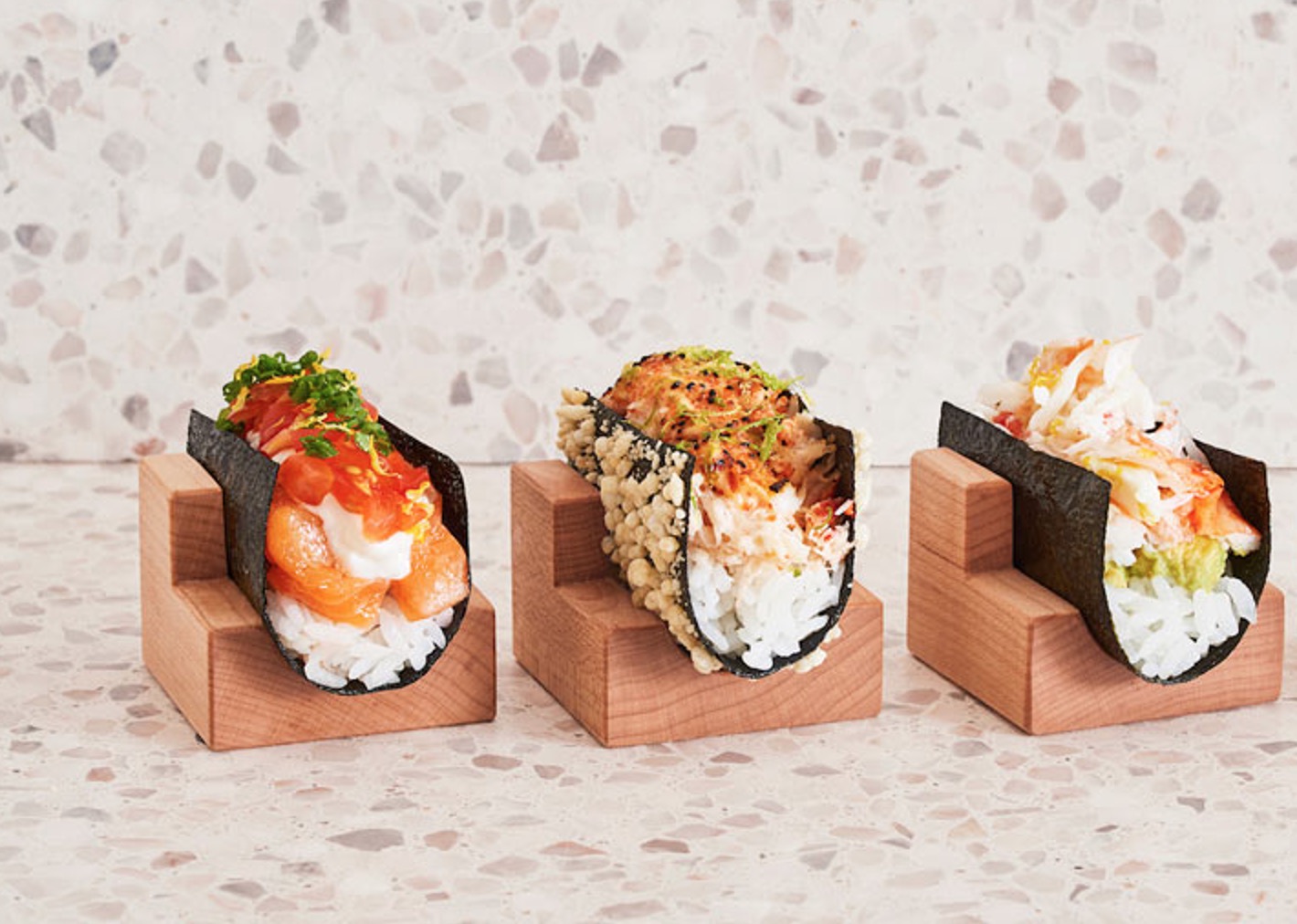 Tired of normal sushi? Try this unusual idea of serving Temaki "taco style". Nami Nori Japanese restaurant in New York City's West Village has come up with the ingenious idea and it is has since taken off across the USA.
"Normally temaki is served either in a cone shape or like in a cylinder, but we serve an open-style of temaki, which allows you to see the ingredients inside," Taka Sakaeda, the head chef, said. "You can eat with your eyes before you taste it, and it's very easy to eat."
The urgency with which one must eat a temaki roll also makes it that much more exciting. Traditionally, in order to keep the nori (or seaweed) crisp, temaki rolls are handed directly to the guest over the sushi counter, meant to be eaten immediately. At Nami Nori, custom wooden pedestals, hold the temaki rolls perfectly in place as they are delivered to guests.