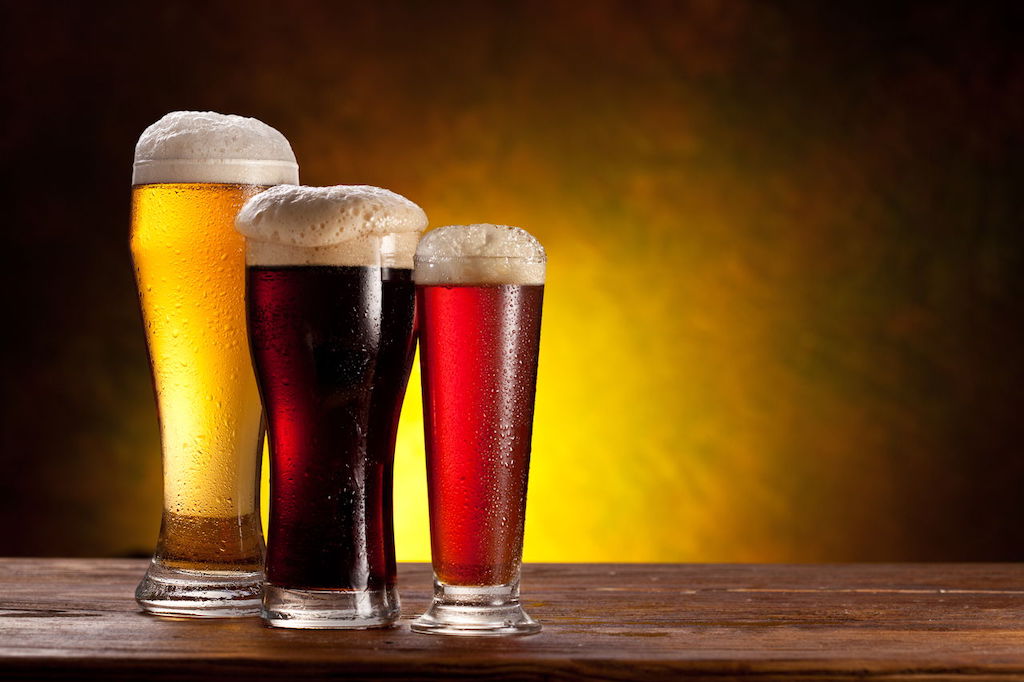 There are many features of beer glasses that influence the flavour and aroma of beer that we, unfortunately, don't pay enough attention to, for instance, every style of beer can be matched to a particular glass shape. Varying degrees of curvature and bowl size help to capture certain aromas, for example, the wider midsection of stout glasses are ideal for retaining the heady caramel and malt aromas of heavy beers.
The volume of the glass also impacts the flavour of the beer. We are so used to seeing servers fill our glasses to the rim, which is great if you are really thirsty, but not ideal when you seriously want to savour the drinking experience. Always choose a beer glass with greater internal volume than the beer being poured. This way you will ensure that there is sufficient head space for gradual aroma diffusion, otherwise all those fine fruity notes that make your beer special will disappear.
Lastly, make sure your glass is of fine, brilliant quality. The clarity of your glass highlights the unique colours of your beers bringing extra appreciation to the tasting experience. At Core Catering Supplies, we offer a wide selection of premium beer glasses to bring out the best in your old favourites.
Complement Your Favourite Beers With Our Comprehensive Beer Glass Selection
Pilsner Glass
The Pilsner beer glass is designed to complement the carbonation of lighter beers and draw attention to the content's glorious golden colour. With a tall, slender shape and slight incurved design, it enhances foam density and uncovers the aromatic depth of typical citrus notes.
Snifter Glass
Snifter beer glasses transform the traditional tulip-shaped design into one of the most versatile beer glass types by creating adequate headspace for complex brews like Belgian ales, IPAs and stouts to release their aroma. The curved chamber of a premium snifter glass allows floral and fruity notes to flourish ensuring you a complete tasting experience.
BIRRATEQUE PREMIUM SNIFTER GLASS
By Luigi Bormioli
Weiss Glass
The specific incurved shape of the Weiss glass accentuates the wheat aromas for the nose unearthing everything from fresh fruit to the scent of grains. Its large head chamber provides excellent space for aeration and allows for gradual carbonation evaporation. Its pleasant-to-hold, narrow stem also helps to keep your beer cool.
BIRRATEQUE WEIS GLASS
By Luigi Bormioli
IPA Glass
With a nice large, round bowl that gradually indents and opens up again at the mouth, an IPA glass is designed to preserve the frothy head and intricate flavour profile of IPA beers. A wider mouth allows you to take in all of the hop and citrus aromas with every sip.
BIRRATEQUE IPA GLASS
By Luigi Bormioli
Complete your barware collection with the best beer glasses for your favourite brews with Core Catering Supplies, the largest suppliers of premium glassware, kitchenware, catering equipment and more in South Africa.