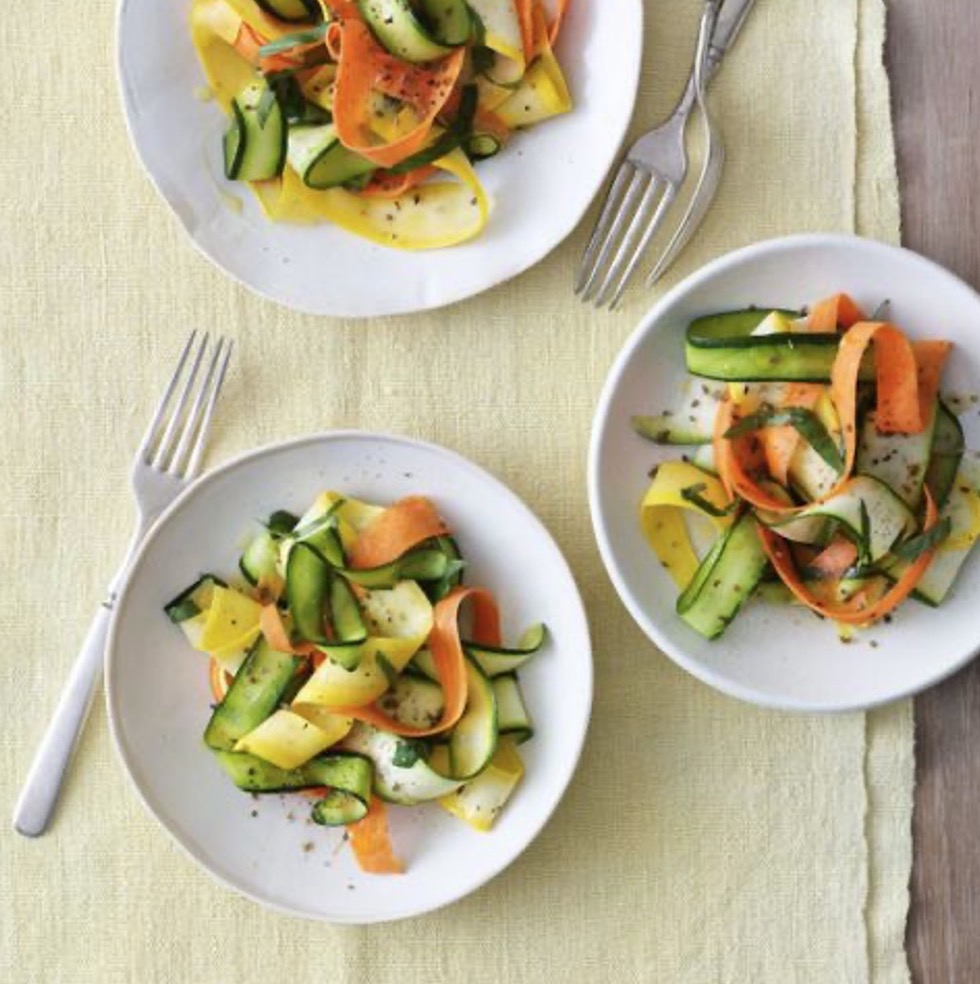 Summer Squash and Carrot Ribbons
Ultra-thin ribbons of yellow summer squash, zucchini, and carrots make for a light and easy-to-make summer side dish.
INGREDIENTS:
2 small zucchini
2 small yellow summer squash
2 large carrots
24 large basil leaves
3 tbsp. white balsamic vinegar
2 tbsp. extra-virgin olive oil
1/4 tsp. anise seed
1/2 tsp. kosher salt
1/4 tsp. Freshly ground pepper
DIRECTIONS:
Trim ends of zucchini and squash. Using a vegetable peeler, shave each squash into long, wide, very thin strips. When you reach the centre of the squash where the seeds are, give the squash a quarter turn and continue slicing. Repeat on all four sides until all that's left is the centre seed column. Shave the carrots in the same fashion.
Toss zucchini, squash, and carrot ribbons with basil in a large serving bowl. In a smaller bowl, whisk the vinegar, olive oil, anise seeds, salt, and pepper. Drizzle over vegetable ribbons and toss. Serve immediately.