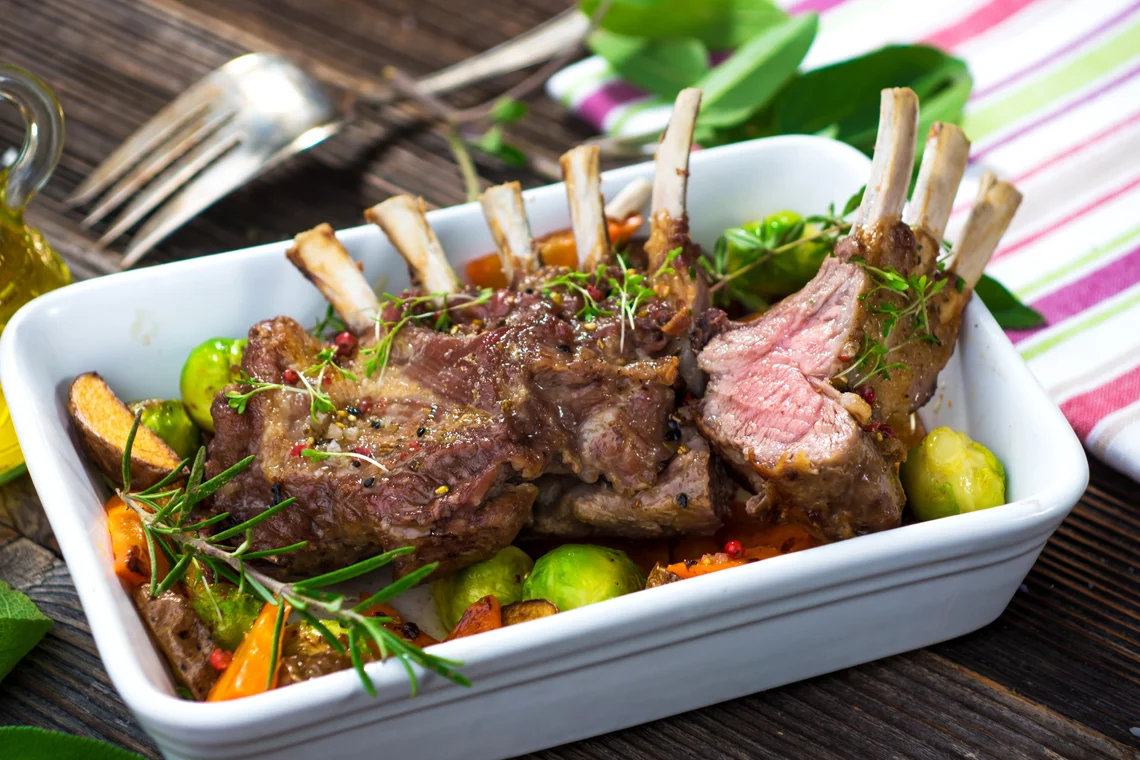 EASY RACK OF LAMB ROAST
Ingredients
3 cloves garlic
3 tbsp. fresh rosemary leaves
1 tbsp. fresh thyme leaves
1/2 tsp. kosher salt, plus more for sprinkling
2 tbsp. extra-virgin olive oil
2 (8-rib) frenched racks of lamb
Freshly ground black pepper
Freshly chopped parsley, for garnish
Lemon wedges, for serving
Directions
Step 1: In a food processor, pulse garlic, rosemary, thyme, and salt until minced. Drizzle in olive oil and process until a paste forms.
Step 2: Place lamb on a large rimmed baking sheet and season all over with salt and pepper. Coat tops with herb rub and let sit at room temperature for 1 hour.
Step 3: Meanwhile, preheat oven to 180°. Roast lamb for 25 to 30 minutes for medium-rare.
Step 4: Tent with foil and let rest 15 minutes before carving into chops.
Step 5: Sprinkle with parsley and serve with lemon wedges.