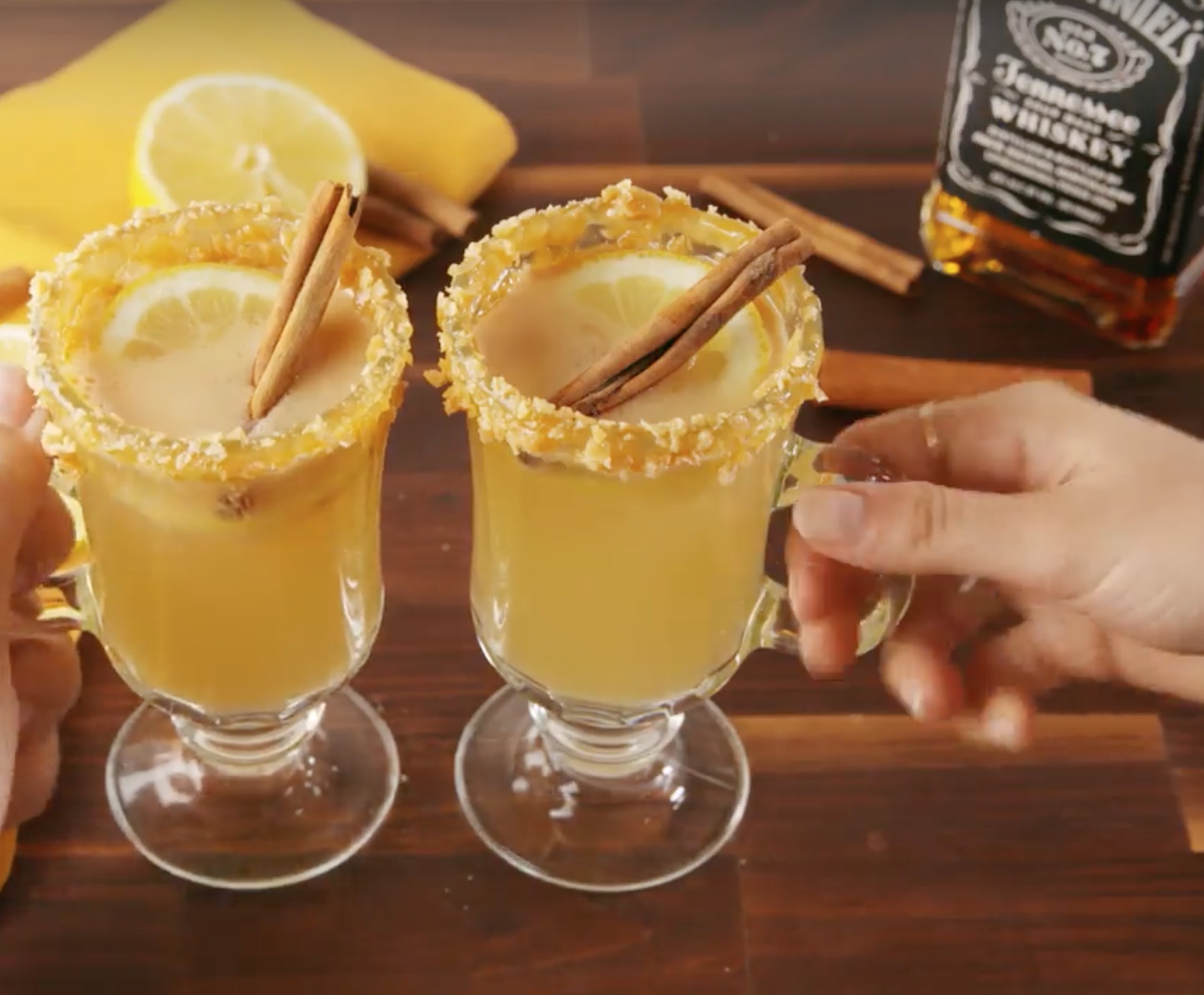 Just what you and your guests need this winter. Get that warm happy fuzzy feeling with these simply delicious recipes. Quick and easy, no mess no fuss! This is THE hug in a mug that you need this winter!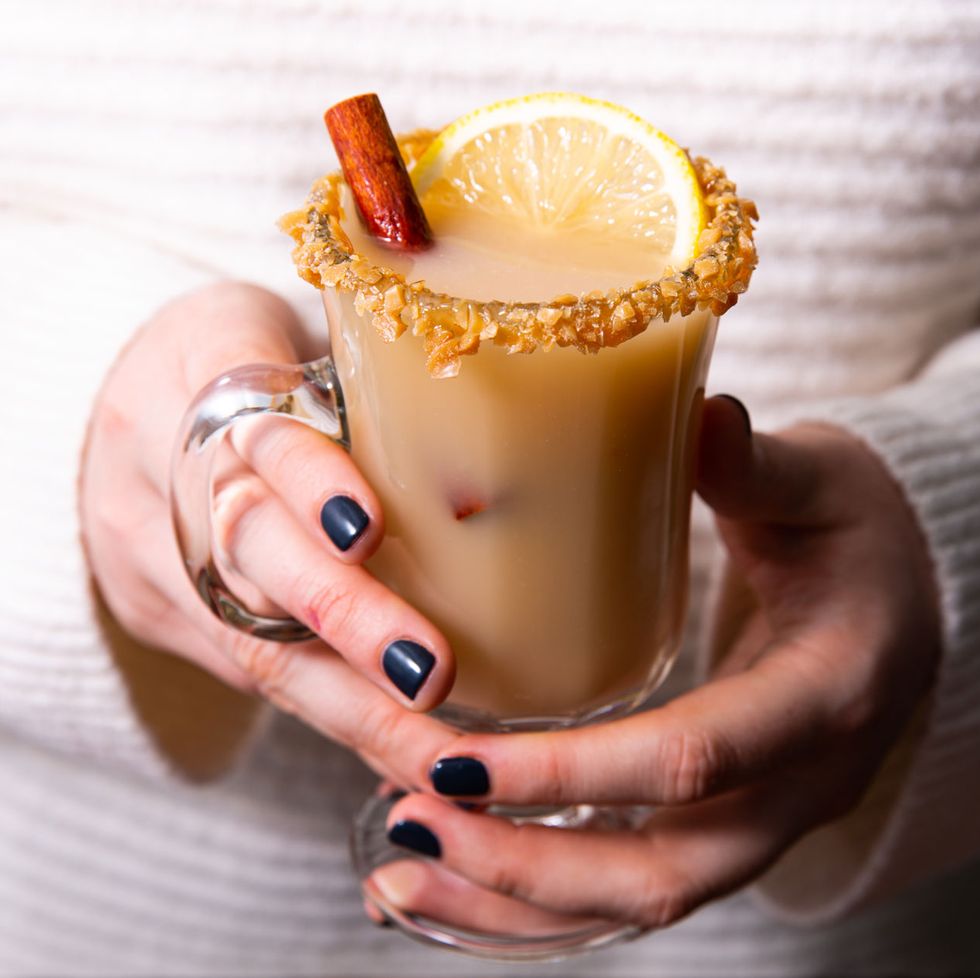 CARAMEL HOT TODDY
Hot Toddy is the perfect drink for cold winter nights and this recipe make its even more special !
INGREDIENTS
1/2 c. caramel
1 slab caramel chocolate
2 c. water
2 cinnamon sticks, plus more for garnish
1/3 c. lemon juice
6 oz. whiskey or bourbon
Lemon slices, for garnish
DIRECTIONS:
Step 1:Place crushed slab caramel on a shallow plate, and caramel on a separate shallow plate. Dip rims first in caramel, and then in crushed caramel slab.
Step 2: In a small saucepan over medium heat, combine water, crushed caramel slab, and cinnamon sticks. Stir constantly until chocolate is fully melted. Turn off heat and stir in lemon juice and whiskey.
Step 3:Ladle into mugs and serve.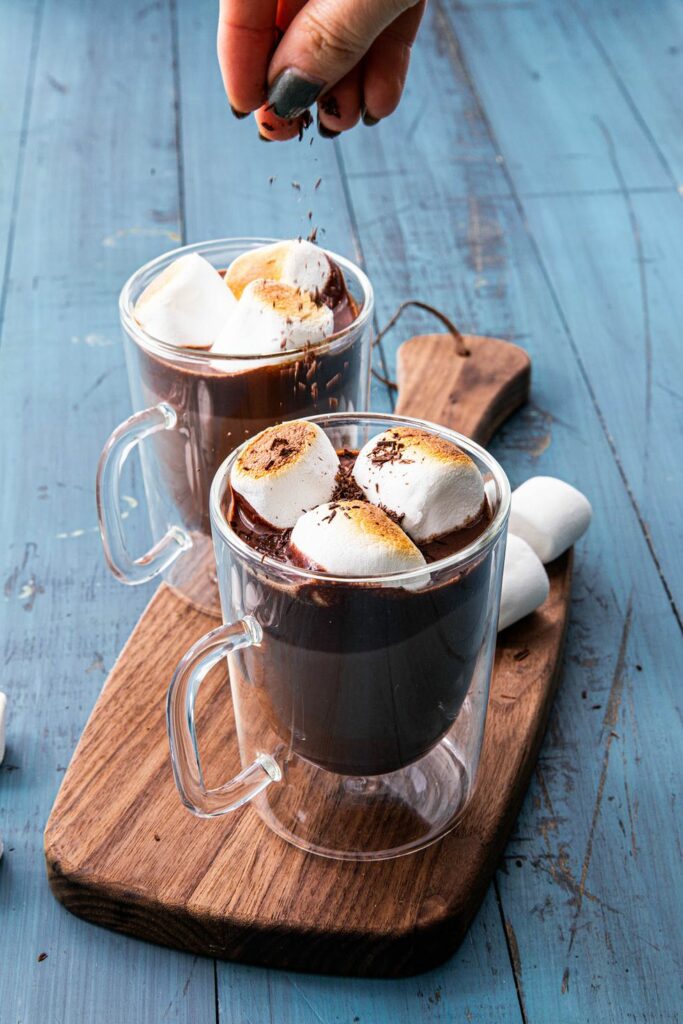 CROCK POT RED WINE HOT COCOA
Red wine and hot chocolate might sound like a strange combination, but really, it works!
INGREDIENTS:
21/2c. semisweet chocolate chips
Toasted marshmallows, for serving
Chocolate shavings, for serving
(750-ml.) bottle red wine
DIRECTIONS:
Combine chocolate chips, cocoa powder, sugar, salt, milk and wine in slow cooker. Cook on high for one hour, whisking every 20 minutes.
Ladle cocoa into mugs and top with toasted marshmallows and chocolate shavings.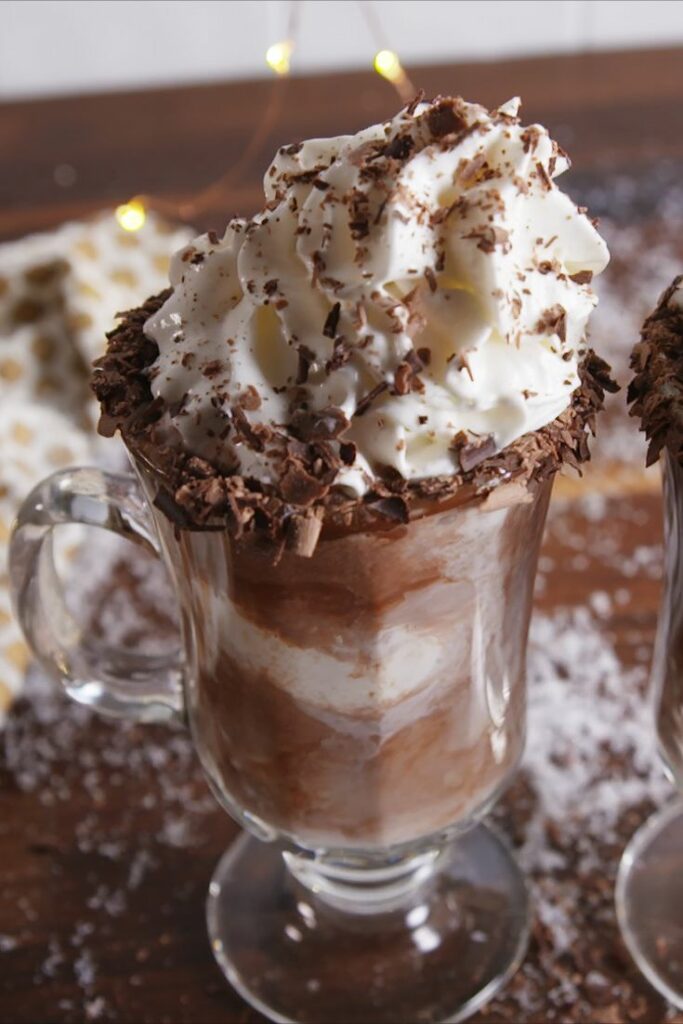 DIRTY SNOWMEN
This one might be one of the most over-the-top, indulgent spiked hot cocoa recipes—ever.
INGREDIENTS:
1/4 c. melted chocolate, for rim
1/2 c. chocolate shavings
1 pint vanilla ice cream
2 c. hot chocolate
1/2 c. Baileys
Whipped cream, for serving
DIRECTIONS:
Step 1: Pour melted chocolate and chocolate shavings into separate shallow dishes. Dip rims of two mugs in melted chocolate then immediately dip in chocolate shavings.
Step 2: Using a medium cookie scoop, add a few scoops of ice cream into each mug. Pour hot chocolate and Baileys on top.
Step 3: Top with whipped cream and sprinkle with any extra chocolate shavings.