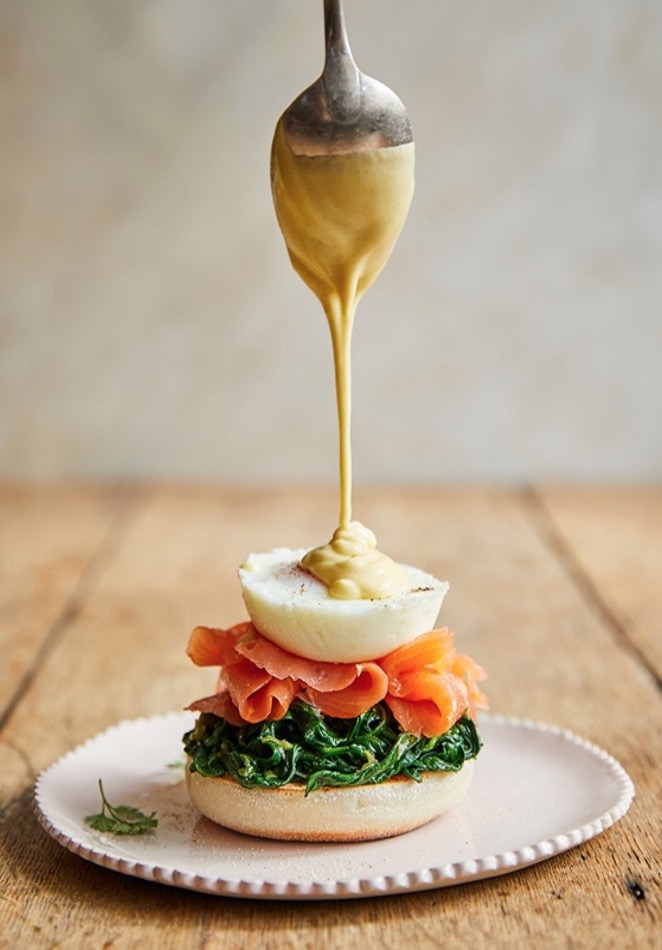 Blender Hollandaise Sauce
The most difficult  sauce now made so easily in a blender pre-warmed with hot water instead of whisking on the stove top.
INGREDIENTS
2 1/2 sticks butter
2 egg yolks
2 tablespoons fresh lemon juice
1/4 teaspoon salt and black pepper (more, to taste)
1/8 teaspoon cayenne pepper
1/2 teaspoon dry ground mustard
A pinch of white pepper
DIRECTIONS
Melt the butter on the stove or in the microwave until piping hot.
Warm the blender bowl by filling with hot water and then emptying and drying the bowl.
Add the egg yolks, lemon juice, cayenne, salt, white pepper and mustard and blend at medium speed.
Slowly drizzle in the hot melted butter with the machine still running until emulsified.