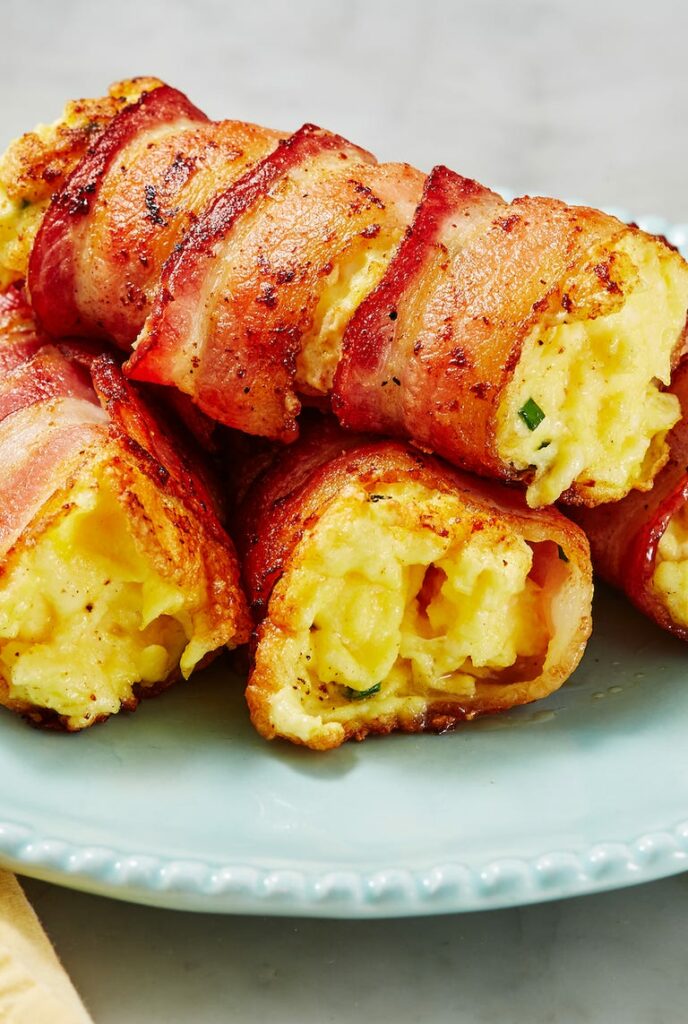 Cheesy Bacon and Egg Roll-Ups
No bread? No problem. This is a total winner that is really satisfying.
INGREDIENTS
6 large eggs
2 tbsp. milk
1/4 tsp. garlic powder
Kosher salt
Freshly ground black pepper1 tbsp.
butter
1 tbsp. finely chopped chives
12 slices bacon
shredded cheddar
DIRECTIONS
In a large bowl, whisk together eggs, milk, and garlic powder and season with salt and pepper.
In a non stick skillet over medium heat, melt butter. Add eggs and scramble, 3 minutes, then stir in chives.
On a cutting board, lay out three strips of bacon. Sprinkle the bottom third with cheddar and top with a large spoonful of scrambled eggs. Roll up tightly. Repeat with remaining cheese and eggs.
Return skillet to heat and add bacon roll-ups seam side down. Cook until crispy on all sides, then transfer to a paper towel-lined plate until ready to serve.