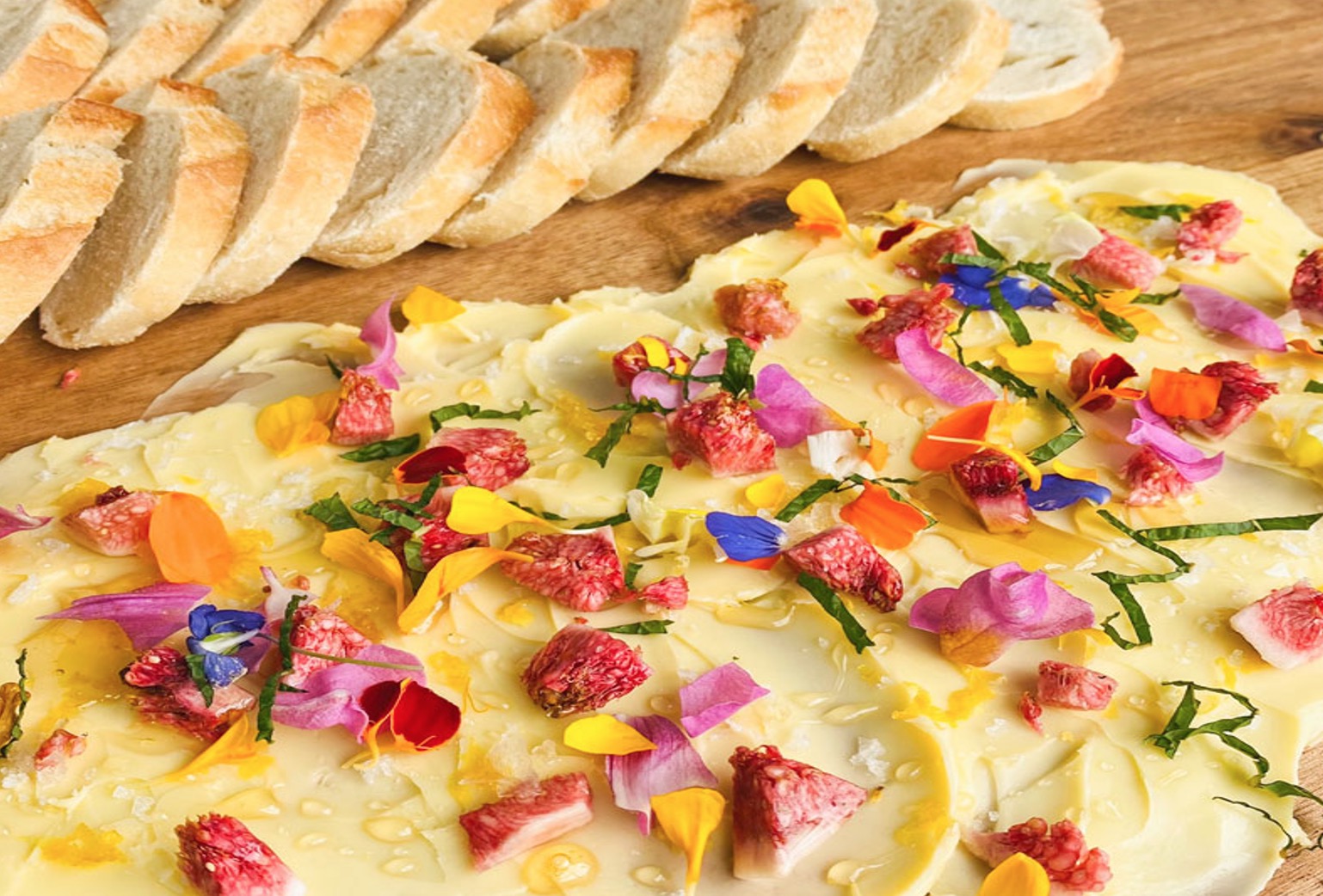 A butter board is the latest trend that you absolutely must try for your home or business. It looks so good, tastes even better, and is so easy to make that you will wonder why you never tried this before! It's basically when you spread a delicious butter of your choice on a wooden board. Then, you drizzle and sprinkle on some extra flavours. When you are finished putting it together, you serve it with some crusty bread and crackers. Voila!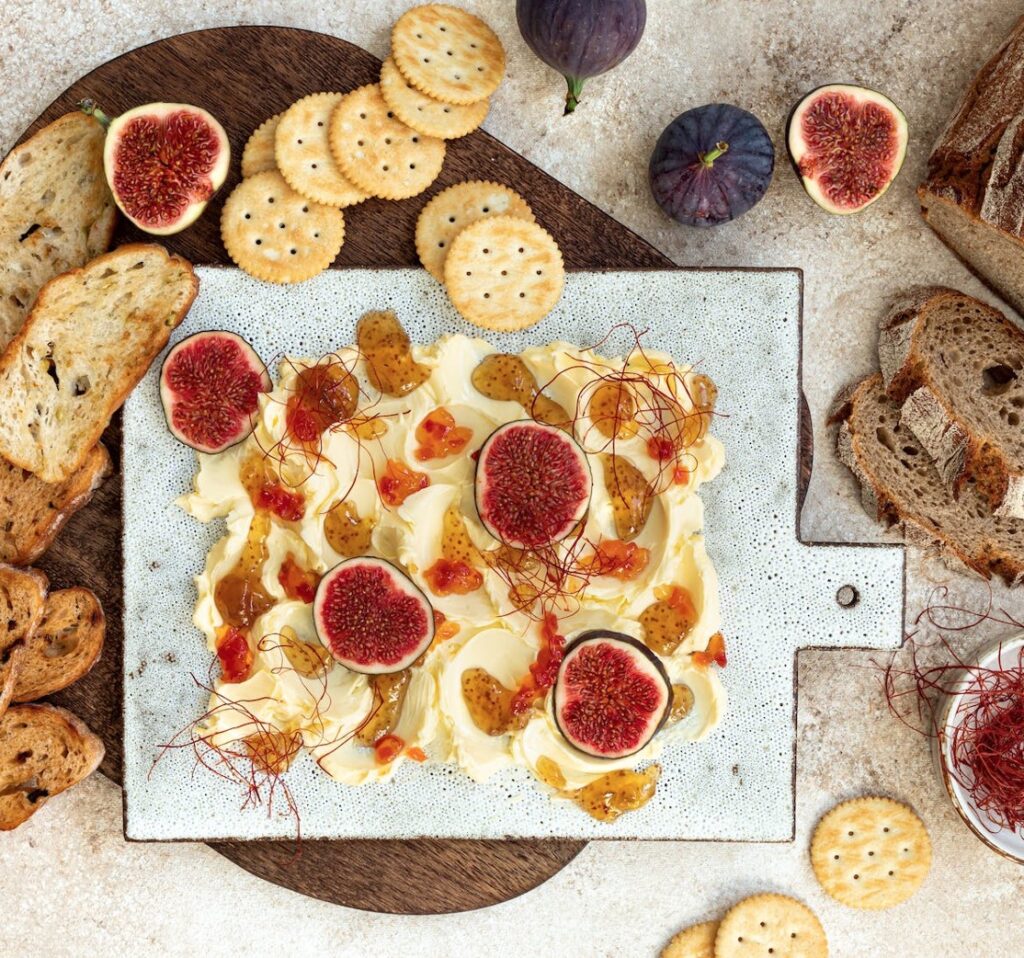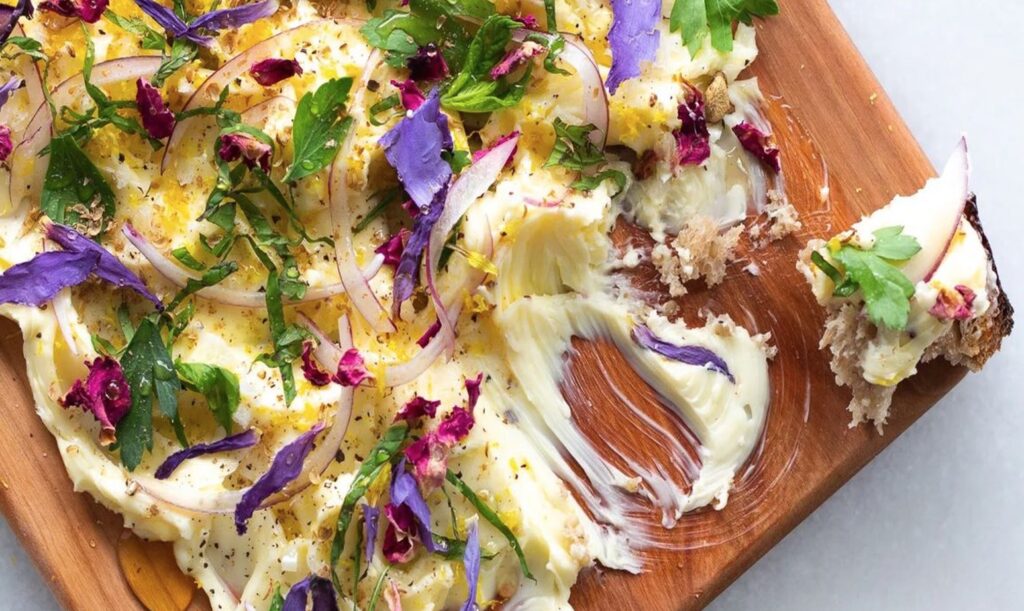 This trend is brilliant because this not only makes a tasty appetizer for any occasion but it is also a beautiful way to display classic bread and butter with just about any meal! You definitely want to hop on board this trending train!
The ingredients are simple and easy and can be changed up according to your taste!
Butter: I used New Zealand Sea Salt Crystal Butter in this butter board recipe.
Honey: Drizzle the honey on top to add a sweet flavor to the butter.
Lemon Zest: Add in the tang of a lemon with some lemon zest.
Dried Fruit: I used tangerines, peaches, and strawberries to decorate the board. They add a delightful fruity taste to complement the butter.
Honeycomb: The honeycomb adds an elegant element to the butter board.
Coarse Sea Salt: Sprinkle this on to enhance the butter's flavors.
Fresh Rosemary: I love adding in the dark green color of fresh rosemary sprigs.
Crostini Bread: A hard and crusty bread is the best for scooping butter off of the board.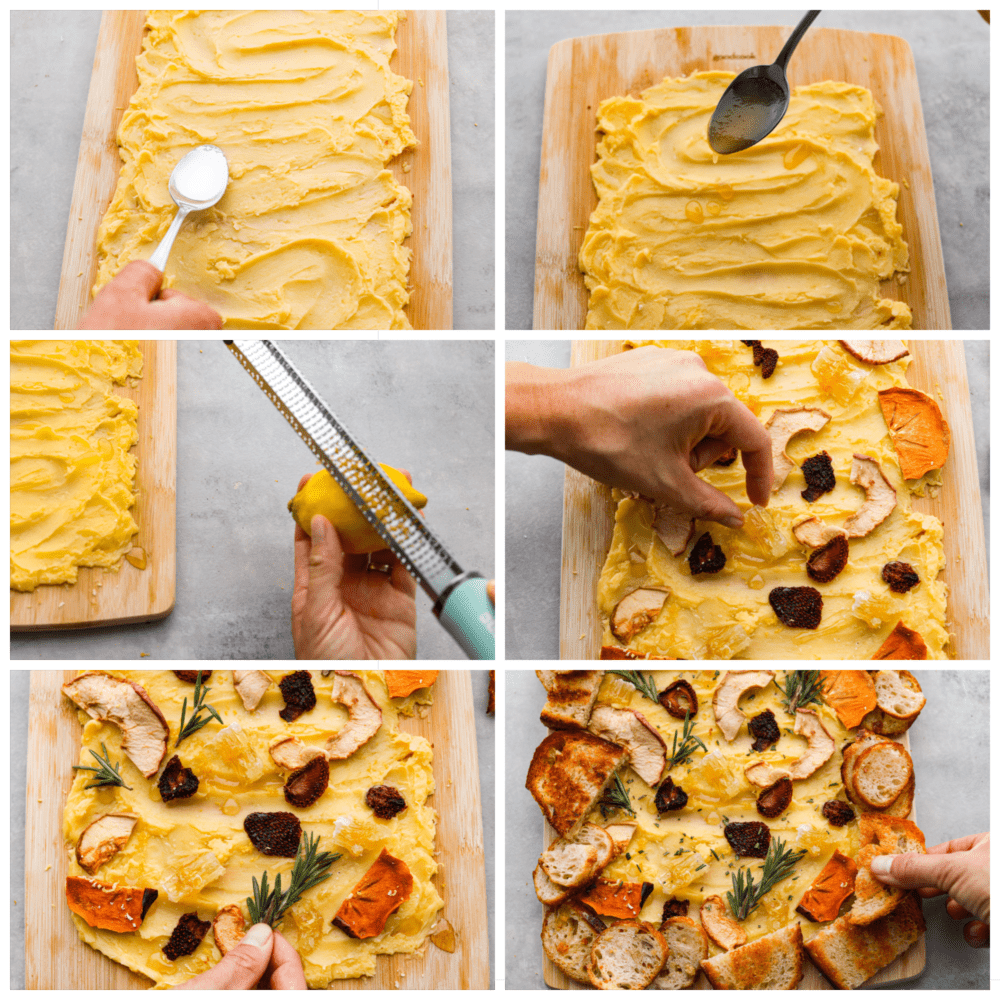 This just might be one of the easiest food trends to replicate right now! It only takes a few steps, and then you will be on your way to indulging in this insanely delicious butter board!
Spread Butter: On a square board, spread the softened butter evenly on the board with a knife or a spoon. Leave about 5cm around the edge. Add a drizzle of honey.
Grate: Grate some lemon zest and sprinkle on top of the butter.
Add Dried Fruit: Top with tangerines, peaches, strawberries, and honeycomb.
Sprinkle and Serve: Sprinkle coarse sea salt on top and top with fresh rosemary. Then, serve with your favourite crusty bread.
Endless Possibilties!
You can easily switch up all of the parts of the board each time to fit your occasion! Here are a few variations that you can try!
Add Heat: If you love adding a little bit of heat to your dishes, try sprinkling on some red pepper flakes. The more you add, the hotter it gets, and it will taste delicious!
Green Onions: Instead of the rosemary, add in a pop of colour and flavour with some fresh, thinly sliced green onions.
Nuts: Try adding some pecans, slivered almonds, or walnuts to the board. They add great texture and taste without changing things up too much.
Make it Sweet: We know this is a butter board, but you could easily switch up the base to cream cheese! Use different flavours, add things like dollops of jam, and garnish it with some fresh berries! You can still use crusty bread to eat it with, or you could even slice up some bagels and make it a breakfast board!