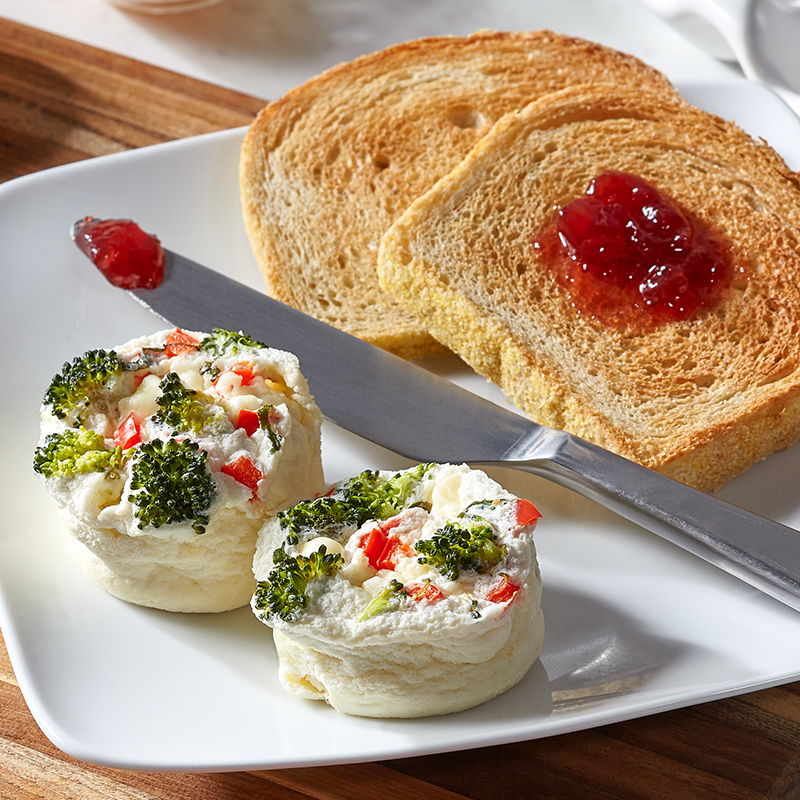 Simple, healthy and so delicious your guest will be begging you for more!
EGG WHITE BITES RECIPE
INGREDIENTS
2 large egg whites or 3 tablespoons liquid egg whites
1 teaspoon water
Salt and pepper to taste
1 tablespoon shredded cheese
1 tablespoon chopped herbs and vegetables
DIRECTIONS
In a small bowl, using a whisk or a fork, combine egg, water, salt and pepper. Stir in cheese, herbs and vegetables. Fill egg cups to the MAX fill line in the tray.
Fill water cup to 100 mL line and pour water into centre of reservoir in base. Replace egg tray.
Cover with lid. Plug Egg Bites Maker into outlet to start cooking. Both lights will turn on. When green light goes out, unplug egg bites maker.
Remove lid and remove tray from base. Allow egg bites to rest for a few minutes. To remove egg bites, invert tray onto a serving plate.