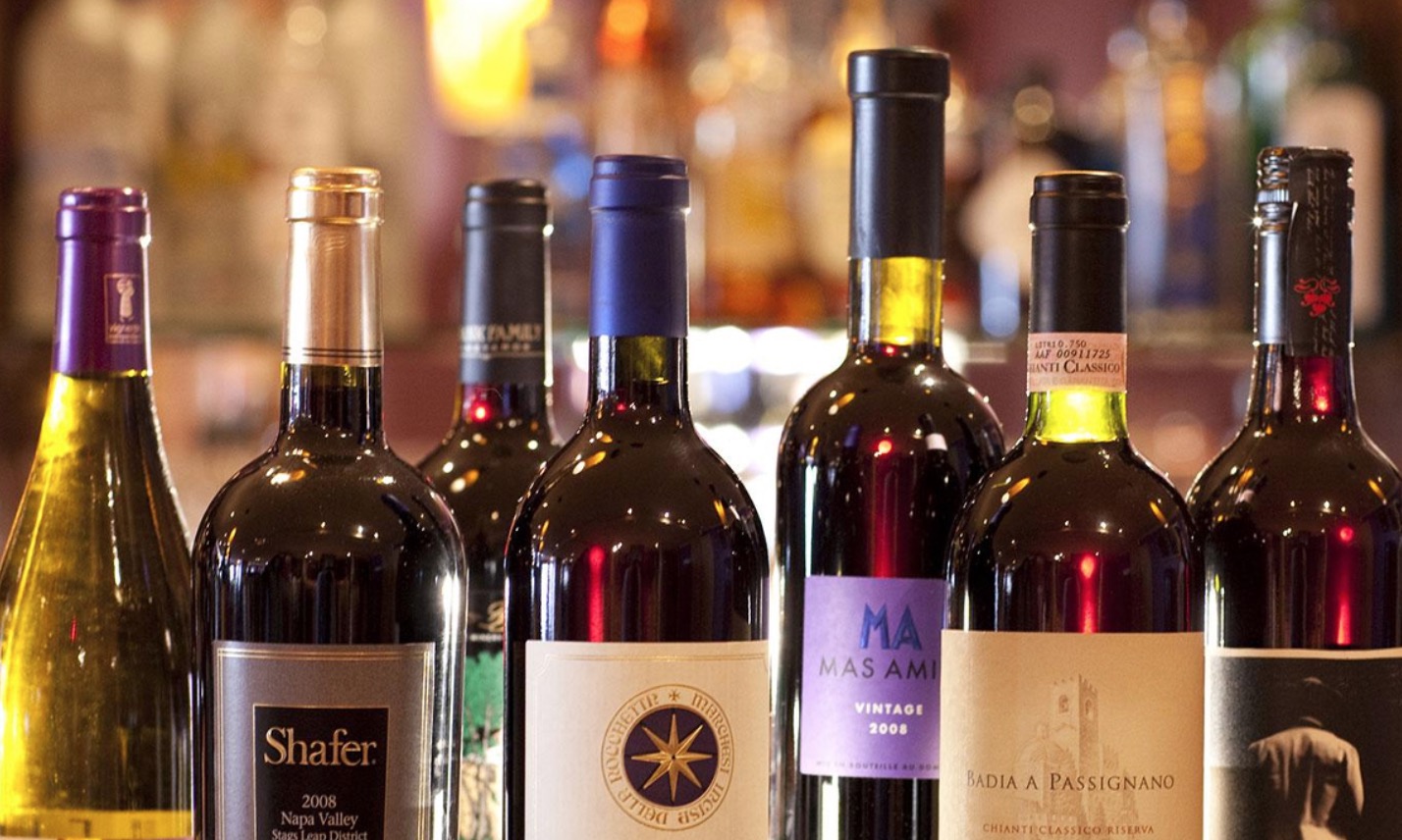 HOW TO CREATE THE PERFECT WINE LIST
There are two aims when it comes to setting up a restaurant wine list – profit and enjoyability. You want to create a list of wines that your guests will want to order while simultaneously granting you the maximum amount of profit. To do this try these industry insider Core Tips:
Find The Right Flavour Profile
The most important strategy to follow is to match the theme of your food menu with your wine menu. Make sure to compile a list of wines that complement the food you serve, for example, steakhouses should have lots of bold, full-bodied, high-tannin red wines and less floral whites while Asian restaurants will be well off offering a selection of more delicate, spice and fruit-filled wines that counteract the heat.
There are so many different cultivars on the market with diverse flavour profiles that it can be difficult to find a selection that best fits your menu. The flavour and mouthfeel of the wine irrespective of its cultivar can vary based on a number of important factors, for example, higher sugar content results in a wine with a sweeter flavour, whereas high tannin levels make wine feel more dry or bitter in the mouth. So to make it easier we have listed commonly found cultivars and the food they pair well with below.
Cabernet Sauvignon – poultry and red meat
Shiraz – vegetables and red meat
Merlot – fish, vegetables and red meat
Malbec – Mexican, spicy food and red meat
Pinot Noir – grains, mushrooms and poultry
Chardonnay – poultry and shellfish
Sauvignon Blanc – vegetables, seafood and Greek
Riesling – fruit, vegetables and Asian
In order to create a well-varied wine list, you'll need to consider the following factors and profiles commonly used to describe the flavour of wine.
Sweetness – when creating a wine pairing, always make sure the wine is as least as sweet as the food. Dry, semi-dry, semi-sweet and sweet are the descriptive words you can use to denote the level of sweetness in the wine.
Acidity – more acidic wines are better at cleansing your palate, which makes them ideal for pairing with rich, creamy dishes.
Complexity – wines with complex flavours should be paired with simpler food and vice versa.
Alcohol content – salty and spicy food is best paired with wines with a lower alcohol content.
Oak influence – the more oaky the wine, the better it will pair with robust, smoky flavours.
Build The Brand
Restaurateurs often put all their attention on their food menu leaving their wine list as an afterthought. This is a big mistake because your wine list is just as much an extension of your establishment's brand. Wine carries a rich history and is made with intense labour so with the right selection of wines you can augment the theme of your restaurant and help to tell its story.
For instance, if your restaurant is located on the Western Cape wine route, it makes sense to only use wines from the region. Chances are many of your patrons are coming to the region for tourism and would really appreciate a fully-immersive experience. Similarly, if your restaurant is focused on organic food and produce, it would be a great idea to only sell organic wine.
Knowledge Is Key
Even if your wine menu is neatly laid out with comprehensive but concise information, chances are it can still be confusing for your customers. In general, people don't know that much about wine and they also don't like reading so, how do you get them to make a purchase they'll enjoy? The answer is knowledgeable staff.
It pays to give your service staff training about all aspects of your restaurant including your wine list. If your staff can give your patrons, well-educated recommendations when they place their drinks order, chances are they might even go for a more adventurous or expensive bottle. Some restaurants even do away with the menu entirely and have their bartenders or waitrons interview patrons about the kind of wines and flavours they have enjoyed before in order to make tailor-made suggestions, leaving every patron feeling special and particularly looked after.
The Perfect Price Points
When it comes to pricing the general rule of thumb is a markup of 2 to 3 times the actual bottle cost. This means a R50 bottle of wine should go for about R100 to R150, which is the average price people expect to pay when dining out. However, what should you do with your more expensive offerings? Certainly, it would be quite difficult to sell a R150 bottle of wine for R450 even for patrons who are better off in the pocket. The answer is price margins.
If you are determined to sell more expensive options, you can play around with the price margins of your entire wine list. For instance, you can make your cheaper wines a little bit more expensive so that you can offer your more expensive wines at a slightly cheaper price point. This way your cheaper wines subsidise your more expensive options securing you a good profit on either option.
Playing around with price margins is a balancing act and you need to make sure that doesn't seem obvious on your menu. Nothing will turn your customers more off than seeing a wine list where all the wines have clearly been marked up beyond the 2 to 3 times markup. You can get around this conundrum by offering a selection of wines that are not commonly found elsewhere so that your guests can compare your prices with your competitor, allowing you to get away with larger margin adjustments.
The Do's And Don'ts Of Designing a Wine List
Once you have decided which wines you will be serving, take a strategic approach to listing them on your menu so that you can benefit from maximum profitability:
Do not organise wine by price. People too easily assume that price and quality go hand-in-hand when it's not really the case when it comes to wine. Mixing them up will force your guests to go over the list in more detail to find what they are looking for instead of just opting for the cheapest or most expensive bottle.
Make your menu easy to read by keeping the list simple and providing important information like vintage, country of origin, body, and price per glass or bottle.
Arrange it in an order that makes logical sense such as dry to sweet, by geographical origin, or body of the wine.
Highlight specially selected mid- to high-priced wines on the menu to upsell or showcase.
Suggest food and wine pairings on menu items.
Keep your wines rotating seasonally to keep it from becoming too stale or boring. This can also help with stock keep as people are more likely to order white wines and rosés during the summer and red wines during winter.