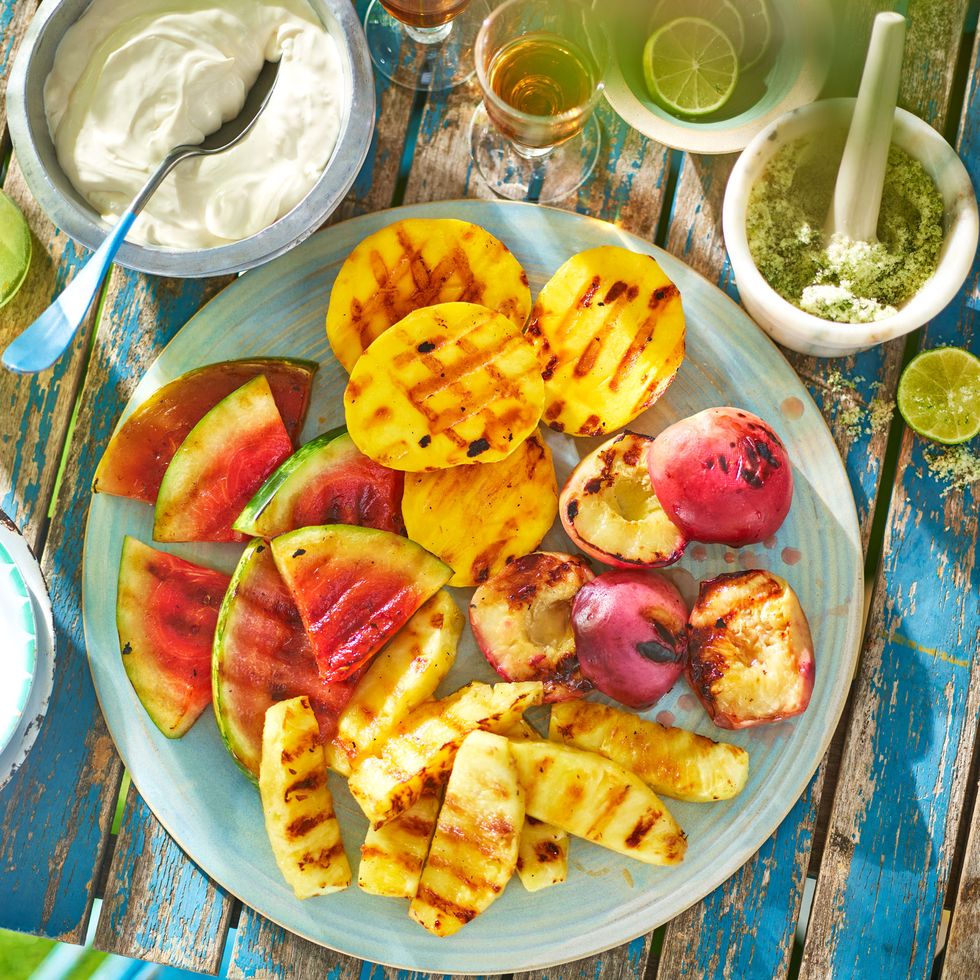 Braai'd Fruit with Mint Sugar and Boozy Mascarpone
A deliciously refreshing side. Replace marsala in the boozy mascarpone with elderflower cordial and omit the sugar, if you like. 
INGREDIENTS
Oil, to grease a selection of fruit, we used peach halves, peeled mango cheeks, wedges of watermelon and pineapple strips
For The Boozy Mascarpone 350 g mascarpone
2 tbsp. caster sugar
3 tbsp. marsala
For The Mint Sugar 2 mint sprigs, leaves picked
75 g granulated sugar
1 finely grated zest lime
DIRECTIONS
Lightly oil bars of your grid and braai fruit over high heat for 4-5min per side (in batches if needed), turning carefully with tongs and a thin spatula, if fruit is sticking.

Meanwhile, mix boozy mascarpone ingredients. Cover and chill until needed. Just before serving, pound mint, sugar and lime zest with pestle and mortar until mint is broken down.

Arrange fruit on a platter and serve with mint sugar and boozy mascarpone.