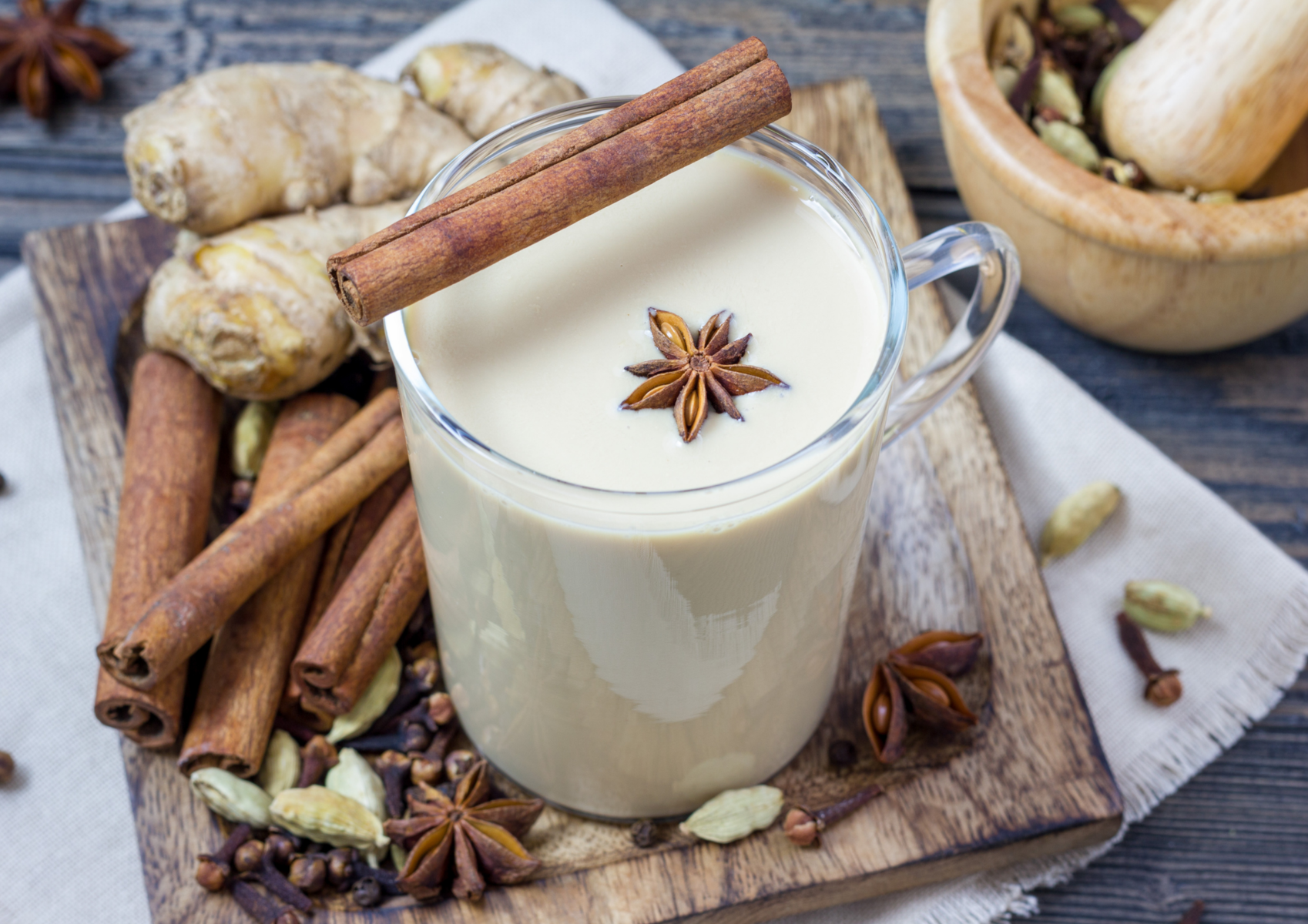 5 Things You Should Know About Our Spiced Chai Latte
1. Chai Is The Indian Word For "Tea"
In India "chai" simply means tea. But in the West it refers specifically to spiced Indian-style tea – that is, tea like broth made with traditional Indian spices and milk. Chai is also known as "Masala Chai", which in India is more popular than coffee. The popularity of chai tea is spreading rapidly to the rest of the world.
2. Chai In Hebrew Also Means "Life"
Chai emphasizes the importance of life and we are encouraged to be good, ethical people exhibiting traits as kindness, thoughtfulness, and selflessness and remaining good-natured, enjoying the time that we are given on Earth. A common Jewish toast is "L'chaim!" which means "To life!" in anticipation of all the good things that are to come.
3. The Spices In Chai Is Good For You!

The spices in Chai Tea have various health benefits, and have been used for thousands of years.
Chai tea is known for its fragrant, spicy aroma and may help boost heart health, reduce blood sugar levels and aid in digestion. Although most of these health benefits are linked to the ingredients and spices used in chai tea.
4. Did You Say "No Caffeine?

Yes, that is correct! There are absolutely no caffeine in our Spiced Chai Latte. Because it doesn't have the caffeine "shock" of coffee, you can enjoy a few extra cups. Many people enjoy a cup in the evening proposing it is aiding with sleep.
5. Chai Tea Preference
Many people actually prefer the taste of chai over coffee.Chai is mentally clarifying and energizing yet calming at the same time. So chai gives you a subtle "pick me up" without nervousness, jitters. Our Spiced Chai latte has substantially more body and flavour enhanced by original spices. It is an ideal coffee substitute. Try our Chai Latte for a week. We know you will love it!