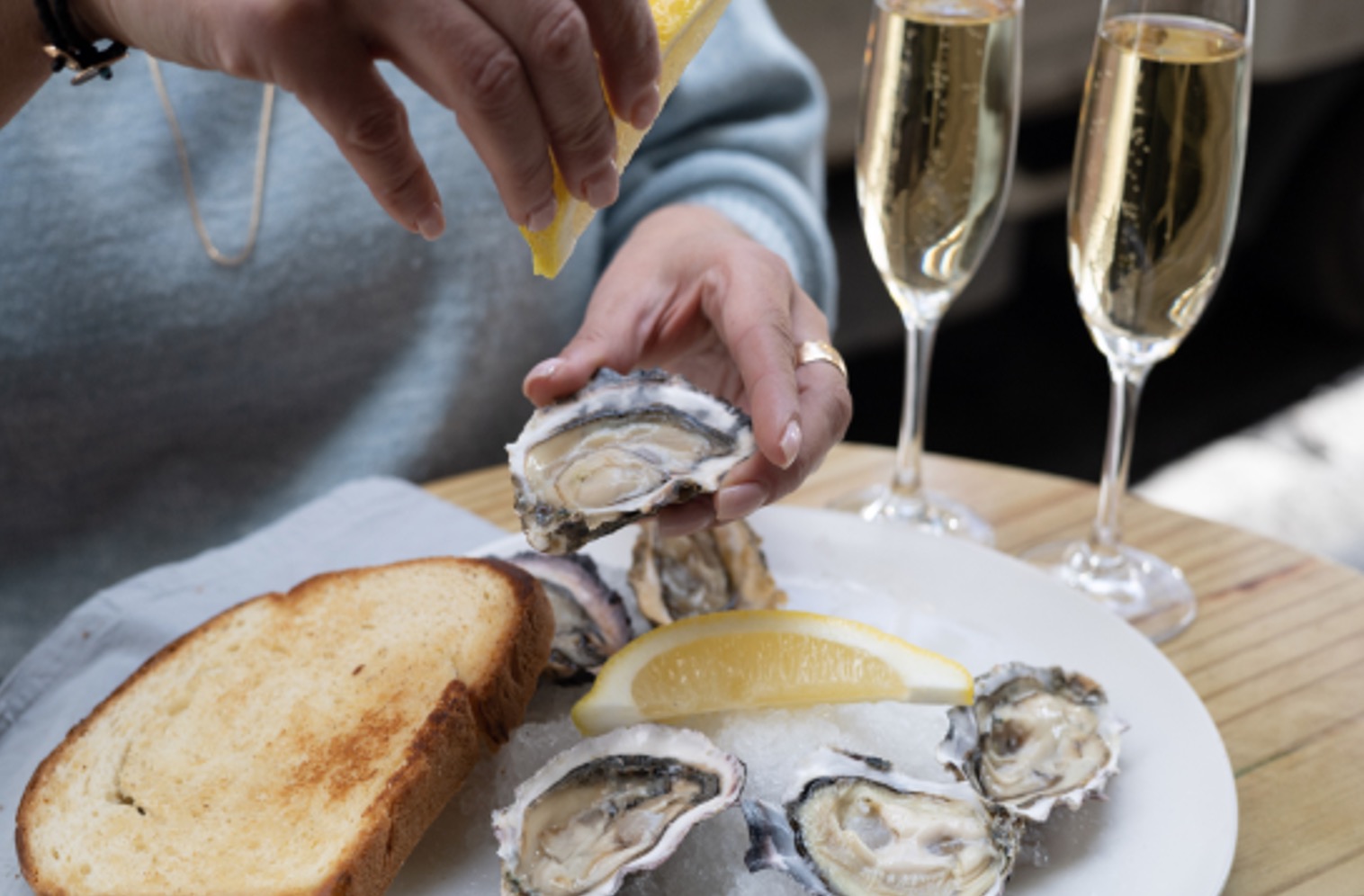 Cape Town's ever popular and vibey Bree Street is home to what is fast becoming a firm local favourite. As this restaurant puts it, 'Simple things don't need to be complicated. Food should be delicious, wine should match, and company should be merry and joyful.'
The Royal Oyster Bar is a a brutal antonym to fine dining with a loud "NO!" to extravagances like mousses, vinaigrette's, geleés… and the rest.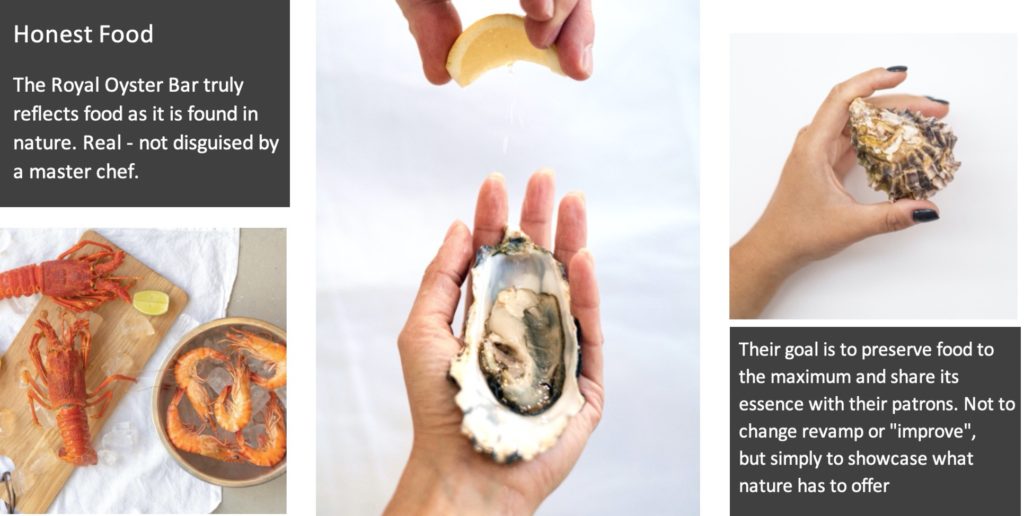 They've got an impressive selection of oysters available – from Champagne oysters to Saldanha Bay oysters to Giant oysters, all served fresh with a condiment of your choice.
The menu doesn't just stop at oysters though, they open early for breakfast all the way through to dinner and they've also got some amazing cocktails on offer.
Breakfast dishes range from oysters served with buttered brioche and bubbles to creamy eggs Benedict. The lunch and dinner menu has an outstanding selection of starters, fish, meat and vegetarian options. There really is something for everyone.
The interiors are simple and to the point. The crowd is cosmopolitan but unpretentious and the prices are reasonable. If you are looking to unwind and enjoy really good pure food, then look no further. Add an oyster or two with a glass of bubbles and a side of good company. What more could really want?