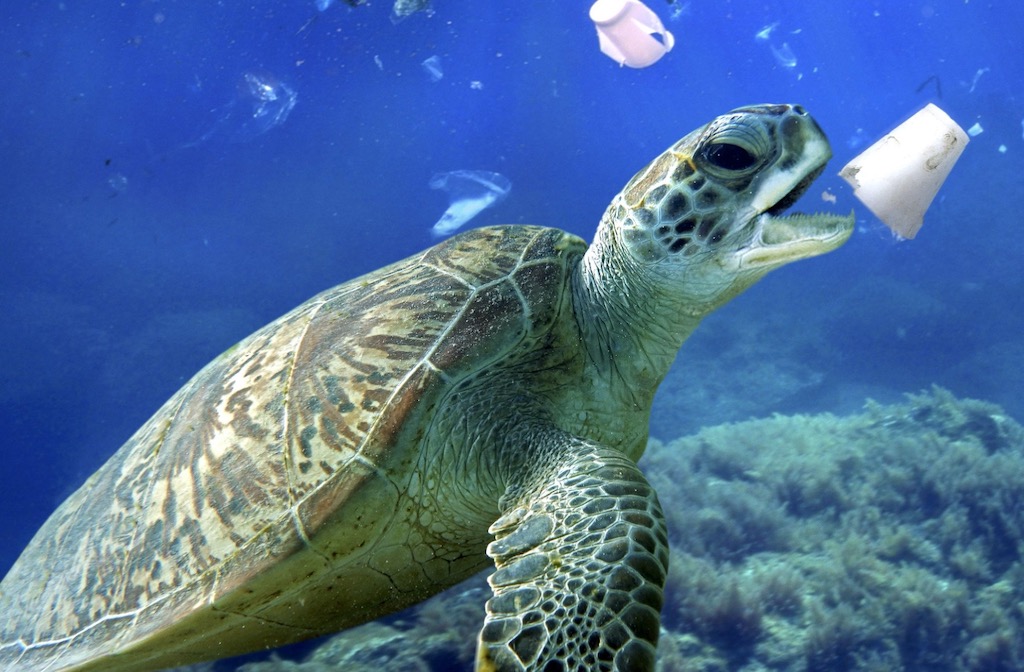 The restaurant industry is a market very much driven by trends and customer demand. As the number of people ordering their food for takeout is on the rise, so are concerns about sustainability and the impact of takeout packaging on the environment. As South Africa's largest Catering Supplies Company, we have risen to the challenge by offering premium eco-friendly solutions.
The inevitable truth is that with thousands of tonnes of plastic filling the world's oceans, the need for eco-friendly, sustainable packaging is significant. Restaurants prepared to go the extra mile will not only stand out from their competitors. A whole new segment of customers is ready to rally behind those businesses that show they're devoted to making a change.
We offer packaging that is …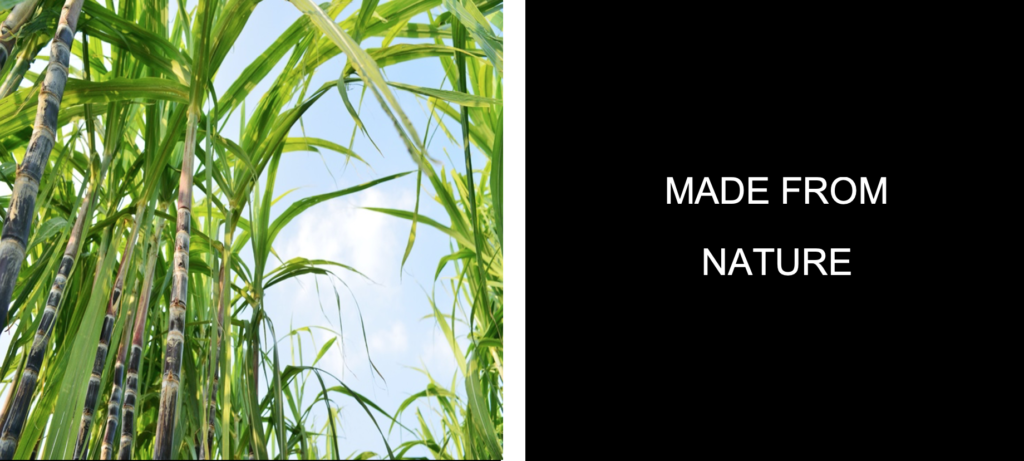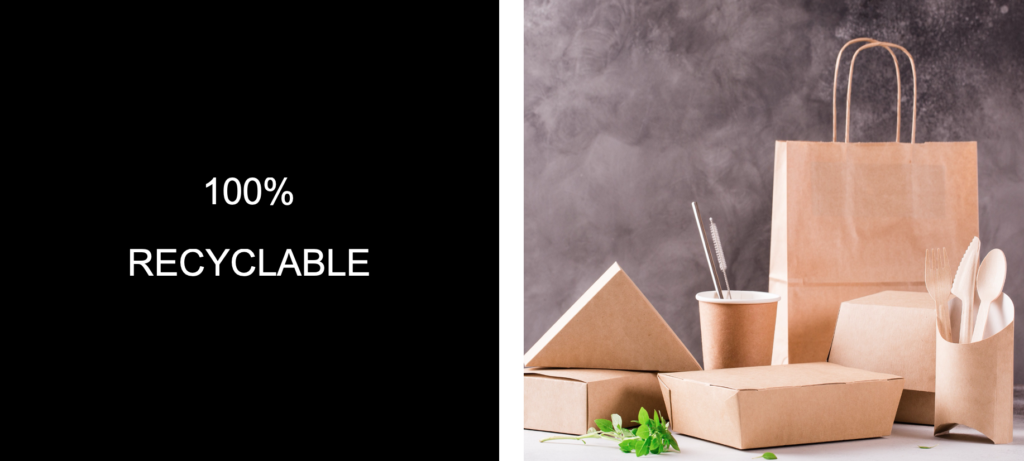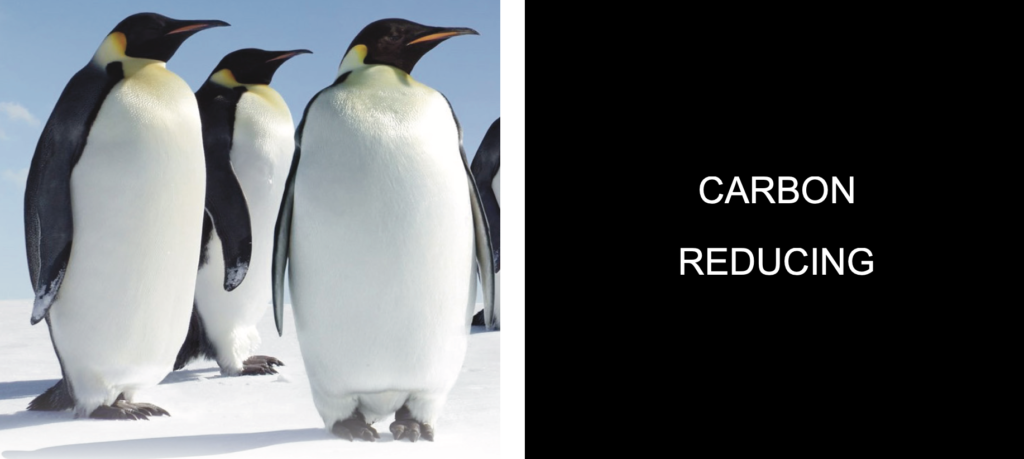 What Materials Make Eco Packaging?
Eco packaging is largely eco because of the materials that are used to make it. As our material life cycles below show, most of our materials are renewable so they don't ever have to run out. They typically start life as a plant and can end their lives as compost feeding and enabling new plants to grow. The main Eco Friendly materials are…
Sugar Bagasse
Sugar bagasse is a fibrous biodegradable material which comes from the reeds of sugar canes. Bagasse makes an excellent substitute for polystyrene foam which is often used to make conventional fast food takeaway packaging and takes many years to break down.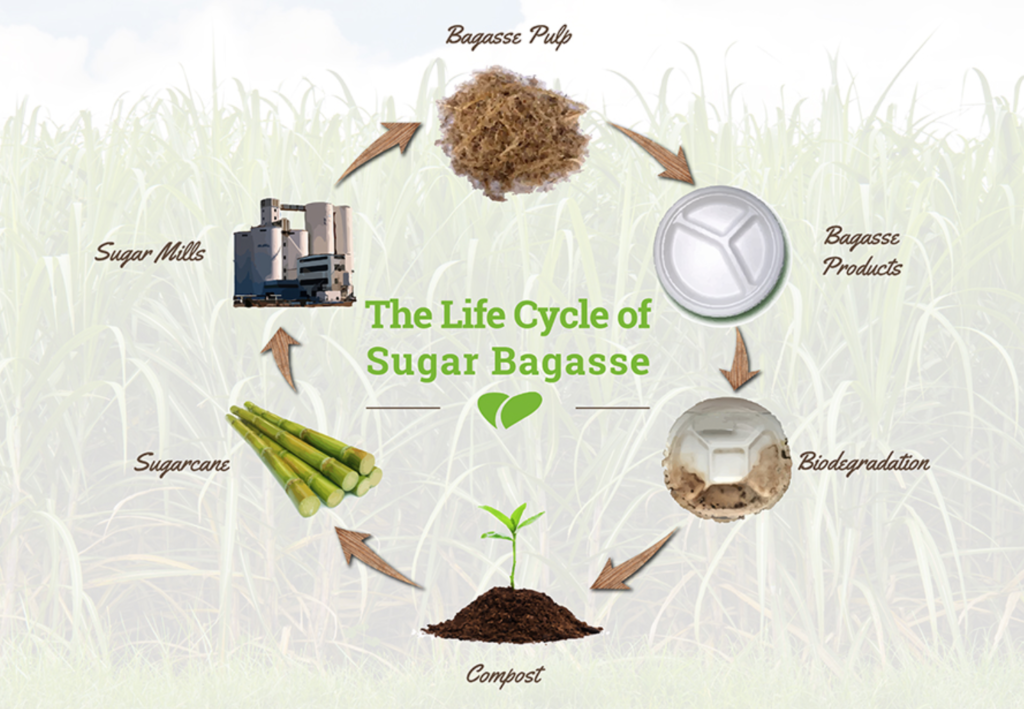 ---
PLA
PLA stands for "Polylactic Acid" and is a biodegradable plastic derived from corn starch. This material makes a fantastic alternative to conventional plastics which can take many hundreds of years to break down. Because PLA bioplastic is made from plants which are a renewable resource, by using this bioplastic we are reducing our dependence on finite resources such as petroleum oil.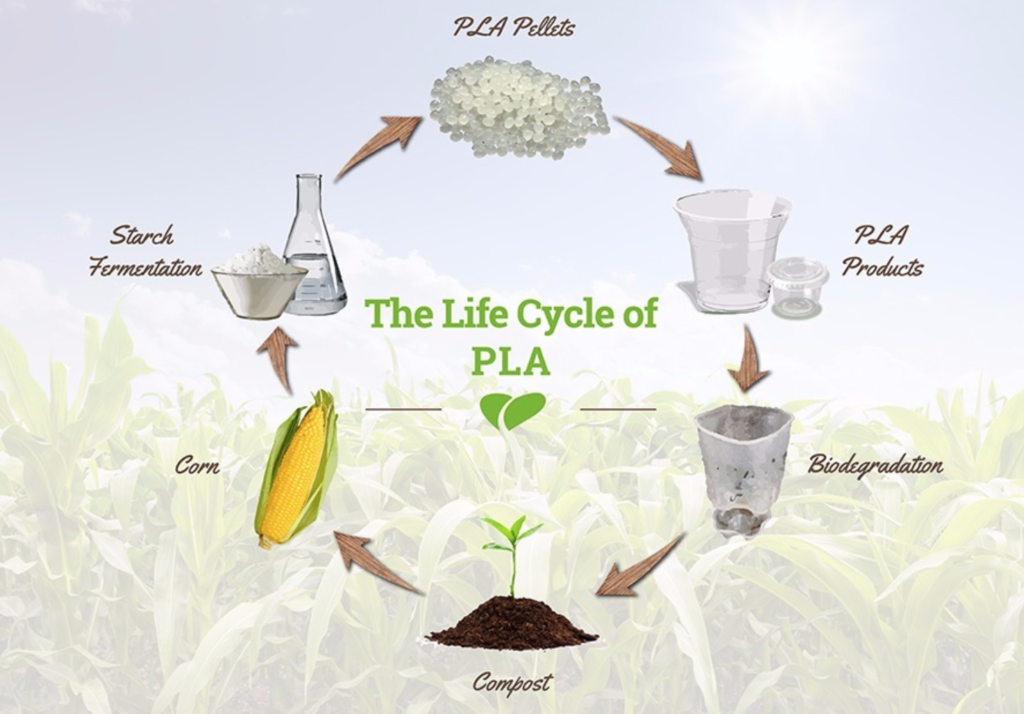 ---
3 FAST TIPS TO REDUCE WAIST
As well as using our Biodegradable products try these tips to reduce waist and save costs:
1. Restaurants often include (plastic) utensils, straws and napkins in their deliveries. Customers who are eating their meals at home most definitely don't need all this.
2. Stop automatically adding handfuls of tomato sauce, soy sauce or other packets of condiments to your takeout. It's better to ask the customer whether they even need or want condiments and, if so, use them in bulk.
3. Your take away food has more than likely been ordered through your online menu, which means your customers found you online. There is therefore no need to put a paper menu in your delivery meal.
---
Considering how to reduce waste and improve sustainability is a topic close to a significant part of your current and future clientele. It also provides an excellent opportunity to make your restaurant stand out from the crowd and build a long-lasting relationship with your customers. Take a look at the details on each of our Packaging products online listing their material composition or contact us now for more information.

---