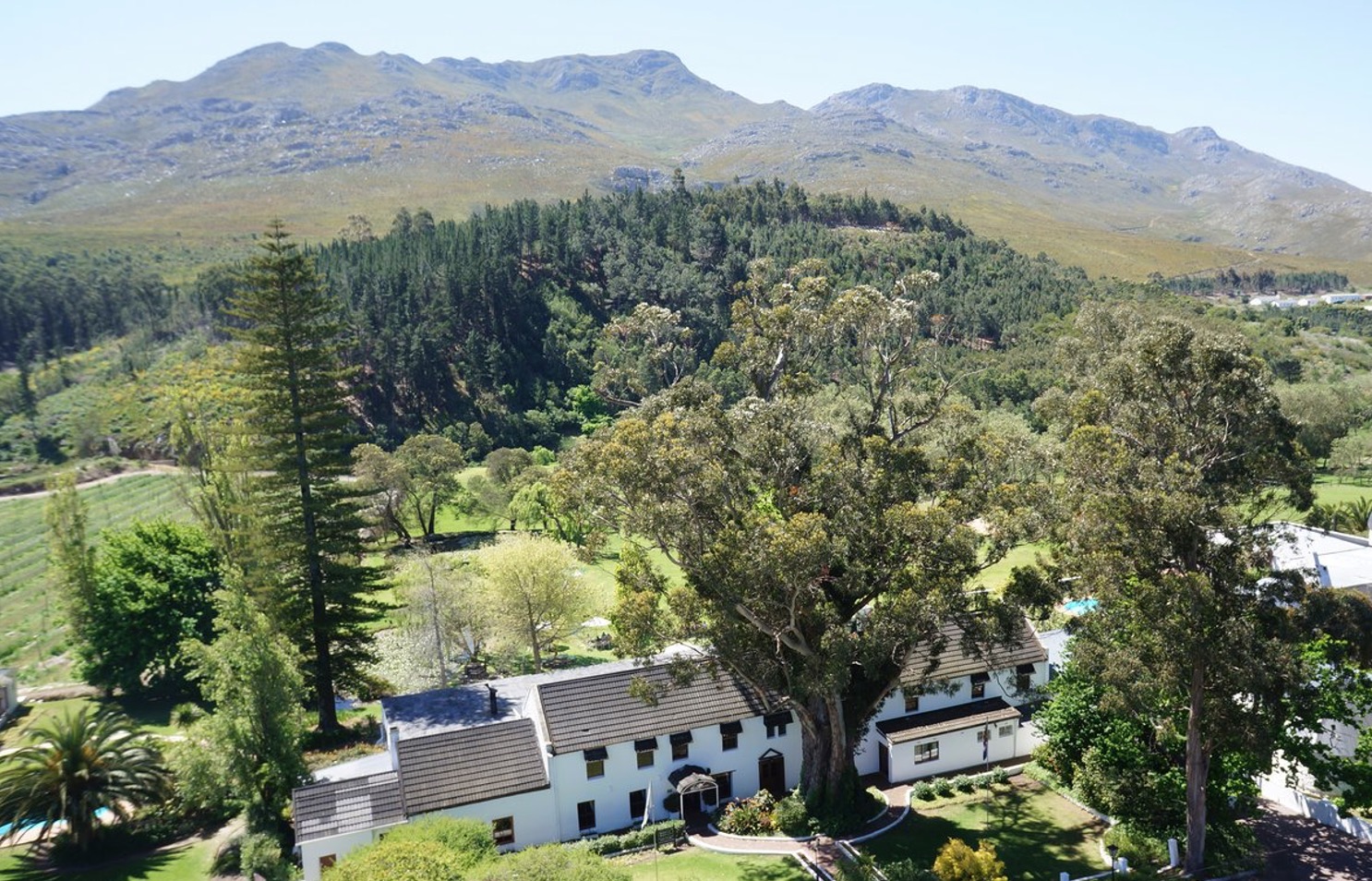 The child-friendly Houw Hoek Hotel is situated in the heart of the Kogelberg Nature Reserve, a leisurely 80 km from Cape Town, just off the N2 freeway. This perfect position, between majestic mountains and beautiful ponds, makes it the ideal place for a great family holiday. But it's not just the location that makes this place so special. It's the hospitality and service that really makes you feel right at home in this beautiful location. It's no surprise then that it has won a string of awards including The Haute Grandeur Global Excellence Awards – The Best Scenic Environment Hotel in South Africa and The Best Historical Hotel in South Africa.
They offer so much to keep the family entertained all day long – two swimming pools, two games rooms and a host of outdoor activities. There's putt-putt, slides, canoes, trampolines, jungle gyms, jumping castles and more! This hotel is any child and parent's dream.
Built in 1779, it is the oldest licensed hotel in South Africa. Most of the existing ground floor building dates from 1779. The upper storey was added in 1860 and since then the hotel has been progressively extended. The adjoining old farm buildings have been converted into wedding and conference venues retaining their original character.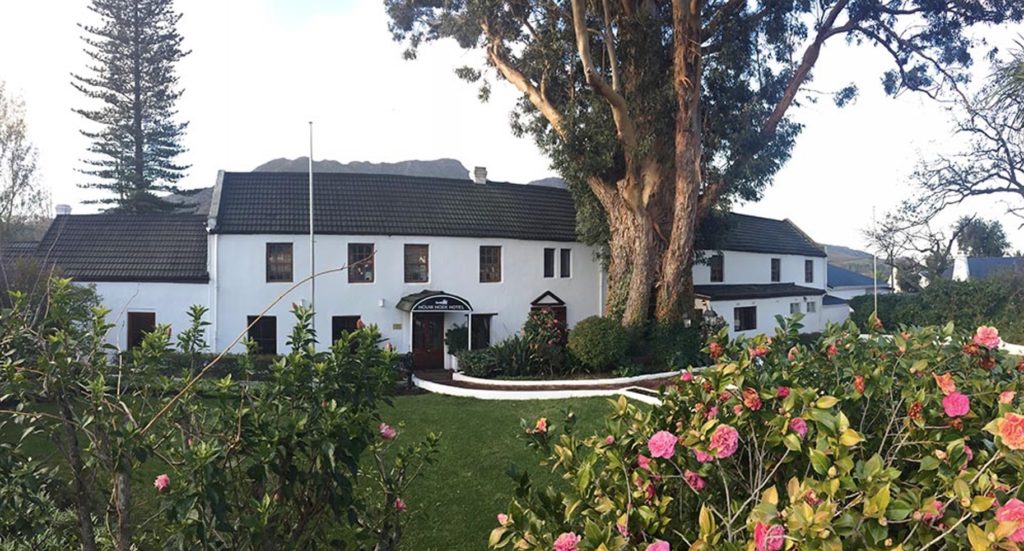 They have two restaurants, with delicious menu's that blend traditional South African cuisine with modern innovations. These relaxed meals are complimented by an extensive wine list. Special note, you have to try their legendary breakfasts which everybody knows is one of the best in the Cape. Their brand new open-plan loggia has stunning panoramic views of the surrounding mountains.
There are 77 beautifully appointed rooms all with en-suite bathrooms. There are double rooms as well as family rooms and most rooms have private balconies with magnificent views of the surrounding mountains.
And if you do want to venture out there is so much to do in this beautiful part of the Overberg. From Zip Lining to 4X4 Trails there is something for everyone.
This hotel is every child and parent's dream