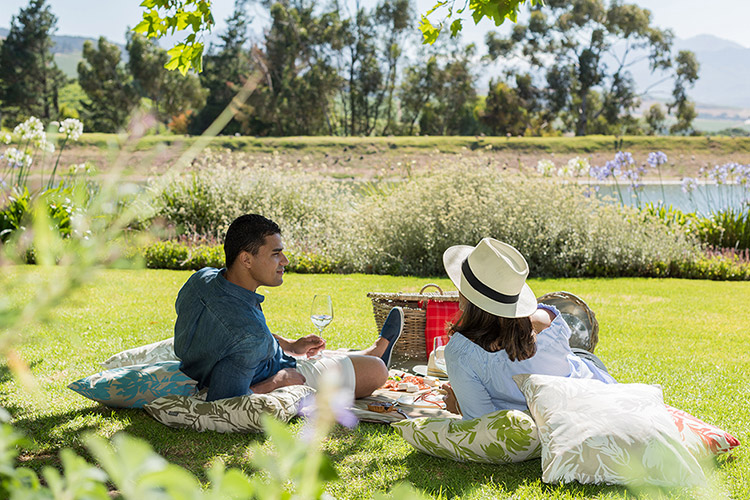 Nothing says "summertime and the living is easy" quite like a picnic on a wine farm. If you live in the Cape or you are heading down make sure you add these Core Catering clients' picnic offerings to you Summer time bucket list. Stretch out under a tree and indulge in some of the world's finest wines and delicious meals, while enjoying breath-taking Cape scenery.
QUOIN ROCK WINE ESTATE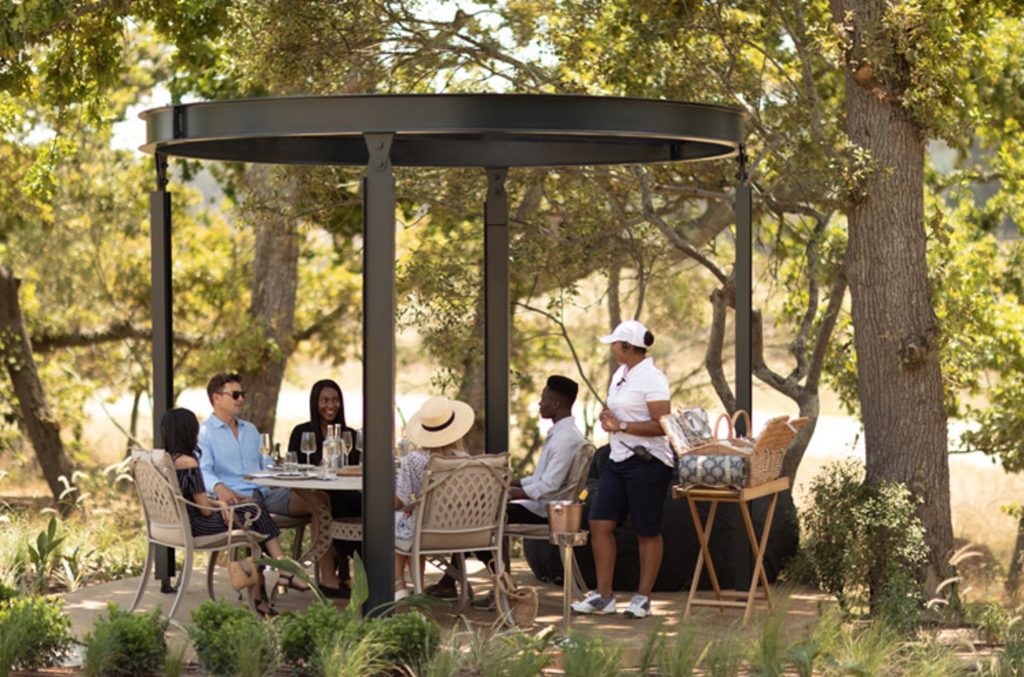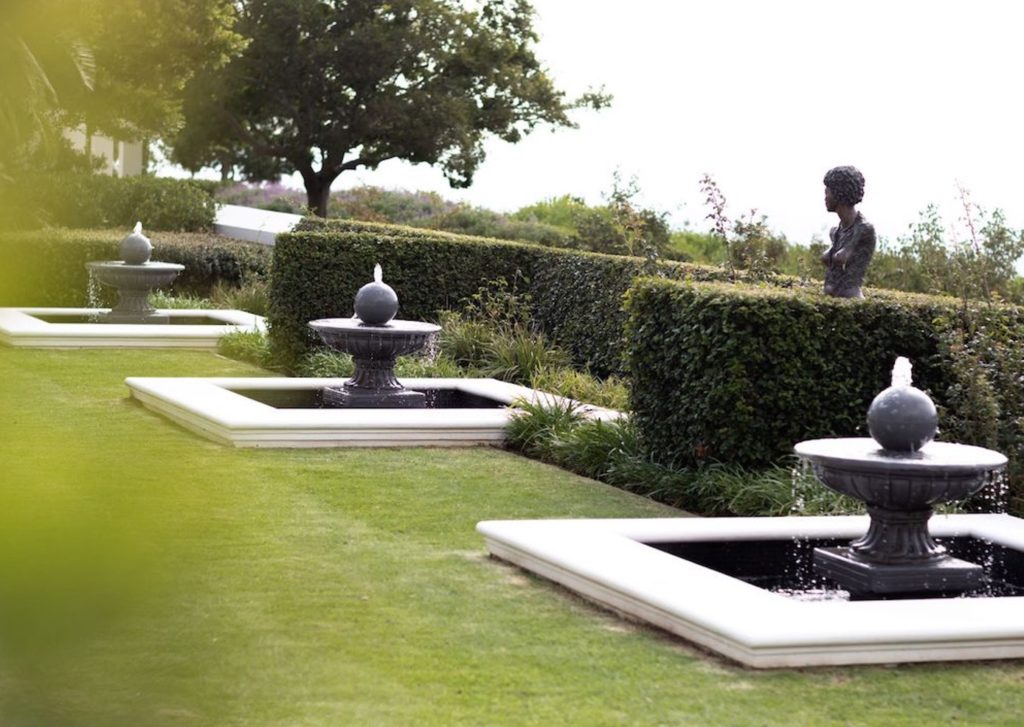 Where
On the slopes of the Simonsberg Mountains, Quoin Rock Wine Estate, is a serene sanctuary with eight custom-built picnic pods, with 10 metres between each one, where picnics take place, on proper crockery, using a walkie talkie to let your waitron know if you require anything!
What's in the Basket
freshly baked baguette with artisanal butters
basil and pesto cream dip
foie gras
fresh snoek pâté
local cheese and charcuterie selection
butternut, baby mixed leaves and feta salad
beetroot, baby mixed leaves and goat cheese salad
fresh poké bowl
smoked-salmon wrap
roasted lamb on couscous
pina colada and coconut panna cotta
bottled water
What's amazing !
The lush gardens sprinkled with mystical sculptures. And the hampers are entirely plastic-free, with all ingredients being sustainably sourced.
For more information and bookings visit quoinrock.co.za
---
ZORGVLIET WINE ESTATE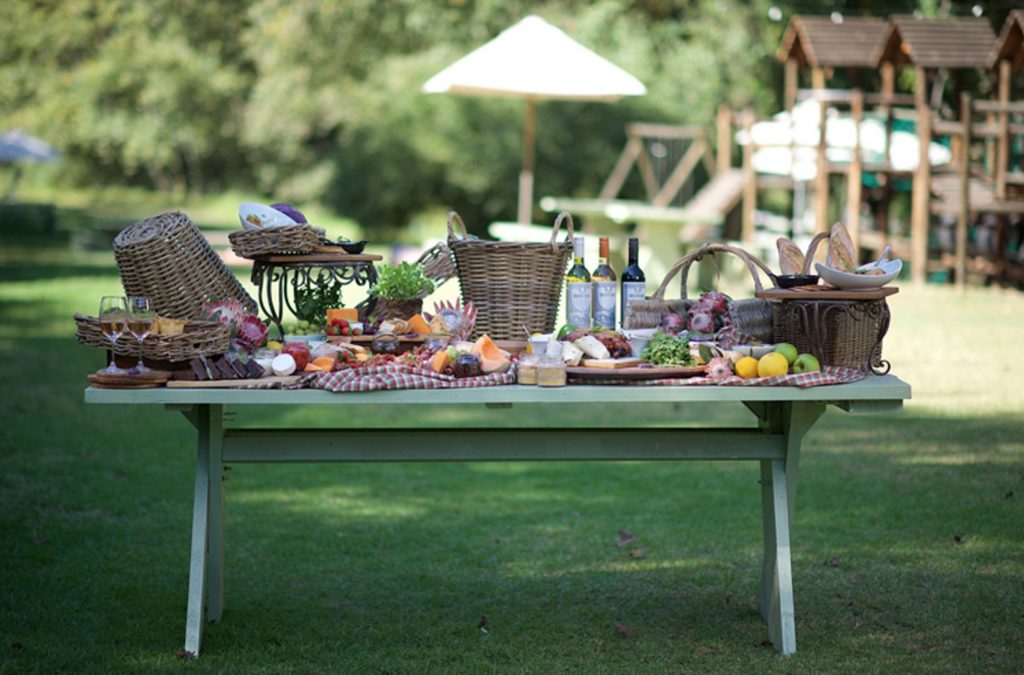 Where
Just outside Stellenbosch in the Banhoek Valley, Zorgvliet's picnic area is set among vineyards and boasts stunning views of the surrounding mountains.
What's in the Basket
freshly baked baguettes
sweet and savoury preserves
fresh wraps
duo of gourmet cheeses
crackers
chicken drumsticks
fresh green salad
something sweet
a bottle of Silvermyn wine
What's amazing !
There's a beautiful large lawn, with a jungle gym, sandpit and splash pad for children.
For more information and bookings visit: zorgvliet.com
---
MORGENHOF WINE ESTATE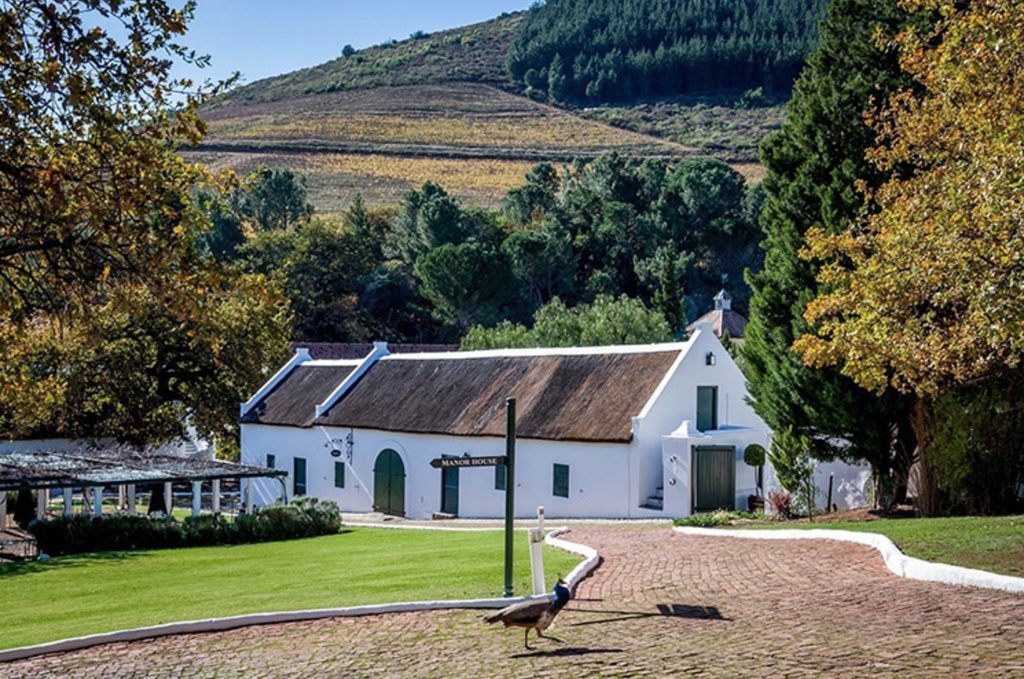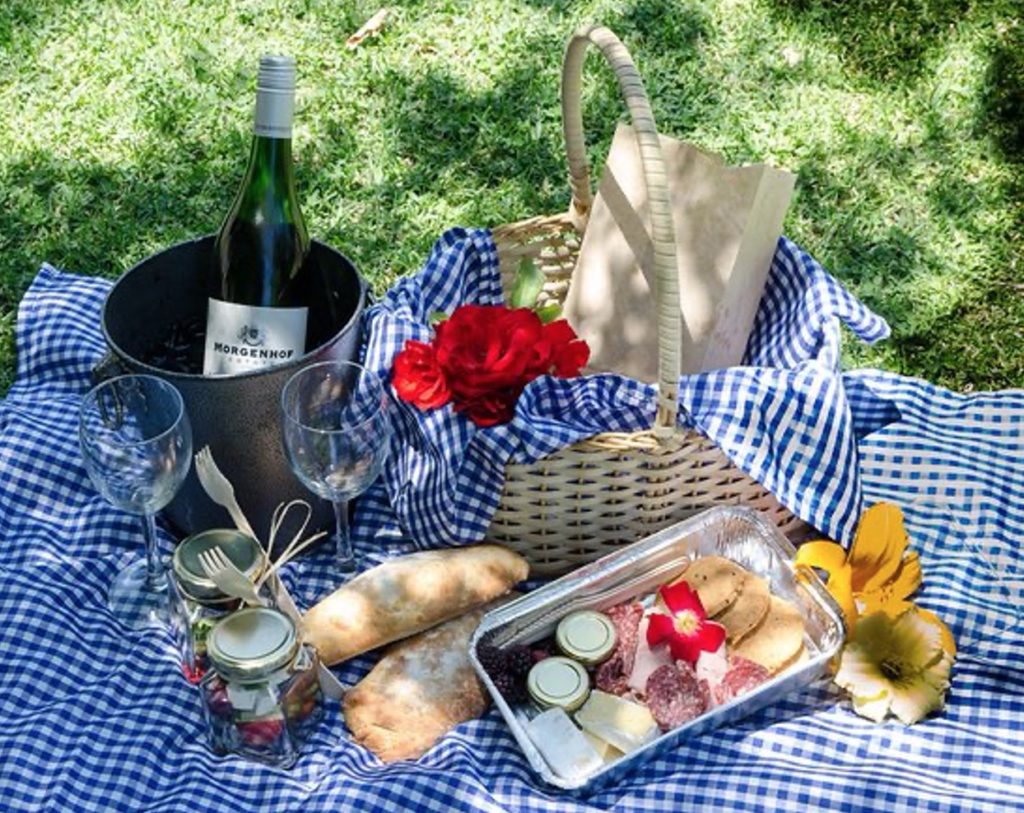 Where
Surrounded by the rolling hills of the Simonsberg Mountains just outside Stellenbosch, the historic Morgenhof Wine Estate is the perfect vine-drenched setting for a summer picnic.
What's in the basket
smoked salmon and mint cucumber wrap
cheese selection (flavoured Brie, blue and cheddar)
assorted preserves with rosemary and black sesame wafers
homemade biltong pâté
chicken strips
prosciutto
marinated mushroom, aubergine and sundried tomatoes with rocket
freshly baked rolls
millionaire shortbread squares
a bottle of sauvignon blanc or merlot cabernet franc)
What's amazing !
The incredible towering trees create the perfect dappled shade for an alfresco feast.
For more information and bookings visit morgonhof.com
---
MONT ROCHELLE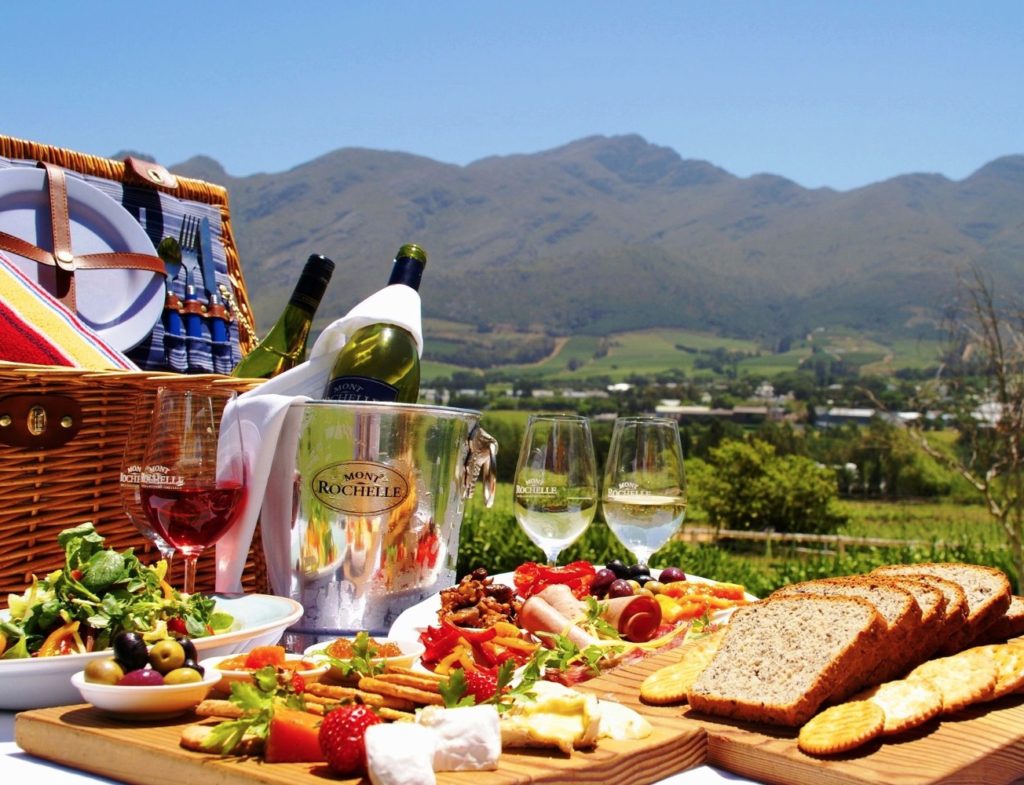 Where
Overlooking the Franschhoek Valley, this famous estate offers views of rolling meadows and vineyards stretching as far as the eye can see. Pick up your picnic basket and take a stroll down to the dam, where a scattering of garden cushions and tables allow for comfortable relaxation.
What's in the Basket
South African cheeses and homemade preserves
charcuterie with homemade pickles and chutneys
sweet-and-sour-glazed pork and apple kebabs with lime tzatziki
pita pockets filled with a Mediterranean chicken salad
spiced lemongrass and tuna fish cakes served with tomato relish
smoked buttermilk potato salad with spring onions and sundried tomatoes
corn on the cob with basil butter and smoked sea salt
cold beef teriyaki stir-fry salad with egg noodles and candied cashew nuts
pea and mint arancini served with a harissa honey dip
dark chocolate-and-cranberry brownie with chocolate sauce
malva truffles with salted-caramel sauce
What's amazing !
The wine! The magnificent 40-hectare estate makes superb wines. And also be sure to take a stroll through the restaurant and lounges of this hotel owned by Sir Richard Branson. The interiors by leading interior design firm: Hot Cocoa are also out of this world.
For more information and bookings visit: virginlimitededition.com
---
CAPE POINT VINEYARDS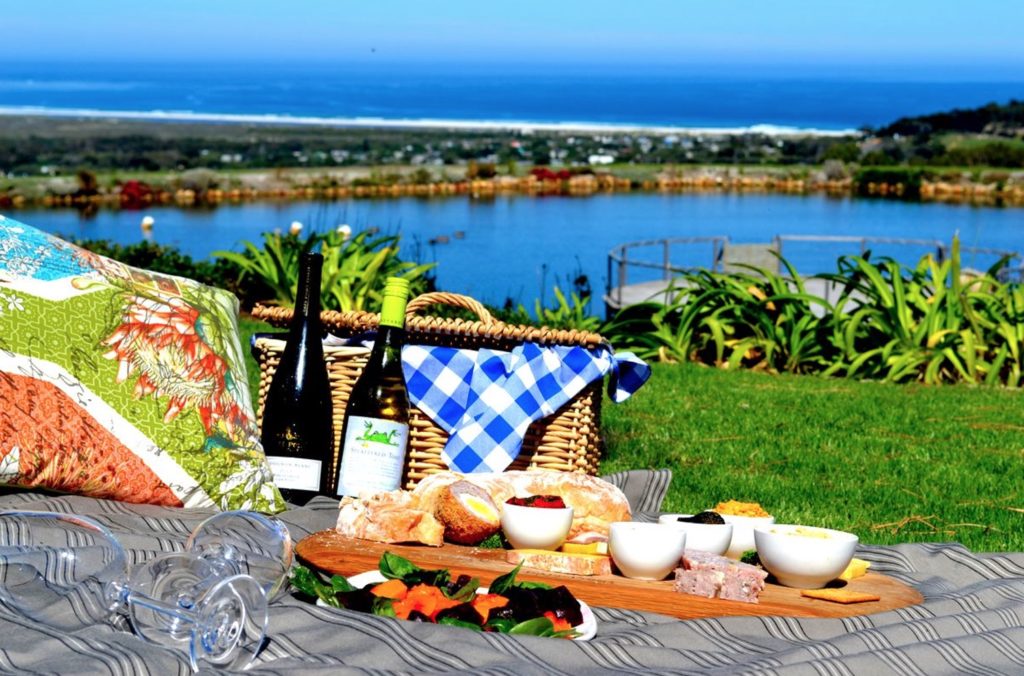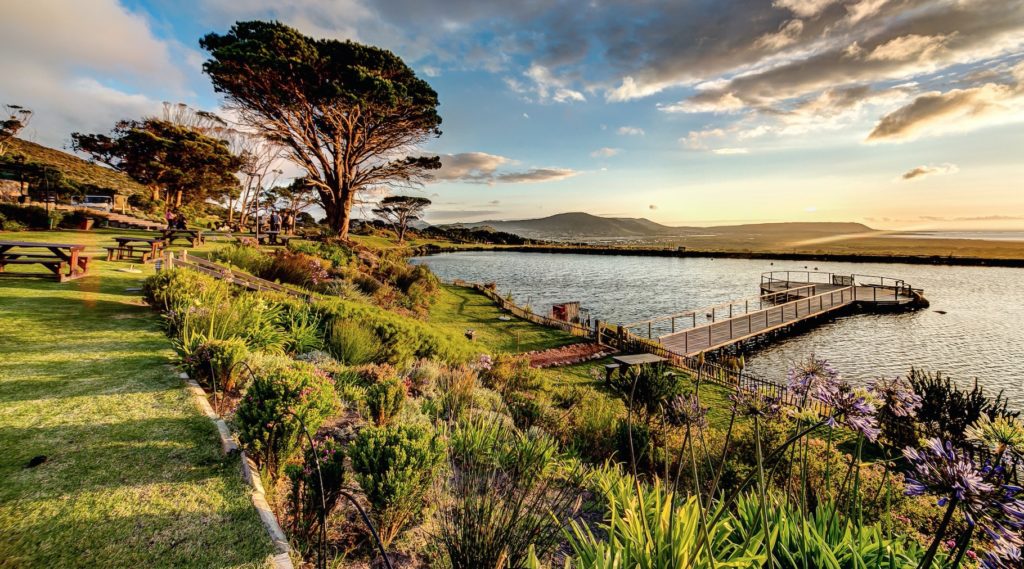 Where
Overlooking Noordhoek beach, the picnic site at this award-winning winery is hard to beat. There are three picnic spots available: the secluded area next to the dam, ideal for romantic picnics; the family area (with plenty of shade, and easy access to the jungle gym); or the mid-level picnic lawns (ideal for larger groups, with unhindered ocean views).
What's in the Basket
freshly baked ciabatta with herb butter
selection of cheese and charcuterie
olives
grape jam
chocolate brownies
bottled Water
What's amazing !
The elevated ocean and mountain views are simply incredible and the sunsets are an absolute must.
For more information and bookings visit: cpv.co.za
---