UNDERCOUNTER BEVERAGE COOLER 98L
By SnoMaster
R6,595.00 (Excl VAT)
Retail prices excluding local 15% VAT
Product Description
Available in a gorgeous deep-black glass finish, the SnoMaster 98L Under Counter Beverage Cooler is a stylish wine and beverage cooler that you can install in your kitchen or mini-bar for easy access to your favorite beer, sodas, health drinks; or cocktail mixes for party guests. And because it comes with a tempered glass door, it?s convenient for displaying your prized wine collection too.
In the detail
Adjustable Shelves
Compressor Cooled
Internal Display Light
Lockable
Tempered Glass
Specifications
Dimensions: 470W x 475D x 840H mm
Storage Volume: 98 L
Temp Range: 2 – 10 Degree Celsius
Climate Class: N
Protection Class: I
Voltage: 220 – 240V/50Hz
Total Input Power: 130W
Rated Current: 0.5A
Refrigerant: R600a/17g
Foaming Agent: Cyclopentane
Lamps Power: 1W
Applications: Commercial or Domestic Use
Guarantee
LIMITED WARRANTY
This product holds a 3-year warranty on the compressor, and 5-year warranty on the unit – provided parts have not failed as a result of wear and tear or negligence.
Designed for Indoor use.
NOTE:
Make sure that these under-counter units have enough room to "breathe" i.e. ventilation.
Stifling can cause the unit to malfunction or sweat.
Brand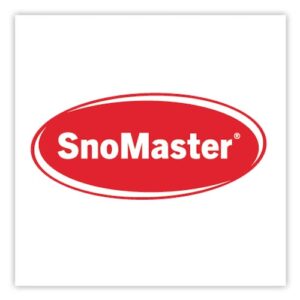 The SnoMaster® pedigree of quality and reliability is what makes their range of commercial ice makers, wine coolers and under-counter fridges the ideal option for busy operations.
If you are looking for uninterrupted, low maintenance, high capacity operation, look no further than SnoMaster®.
...