ROBOT COOK COMPLETE
By Robot Coupe
R39,020.00 (Ex VAT)
Retail prices excluding local 15% VAT
Product Description
The Robot Cook is the first professional Cooking Cutter-Blender. The kitchens assistant to Chefs. In addition to the innovative processing functions this machine offers, it also has a heating capacity up to 140 degrees Celsius, and is accurate to the nearest degree.
In the detail
Complete cooking system
Includes the bowl cutter with handle, 2x Slicing blades and a scraper arm
Brushed stainless steel bowl cutter with handle
Volume: 3.7L with a 2.5L liquid capacity
1x Fine serrated blade to use with the blenders function)
1x Smooth blade to use with the cutter function)
Induction motor
Power: 1800W
Volts: 230V, 50Hz
4 Speed Functions:

Variable Speed: From 100 – 3500 rpm
High Speed: Turbo/Pulse of 4500 rpm
R-Mix Blend Speed: From 100 – 500 rpm
Intermittent Speed: Slow speed blade rotation every 2 seconds

Dimensions: 226L x 338W x 522H mm
Weight: 15kg
Guarantee
LIMITED 1-YEAR WARRANTY
This product holds a 1-year warranty, provided parts have not failed as a result of wear and tear or negligence.
Brand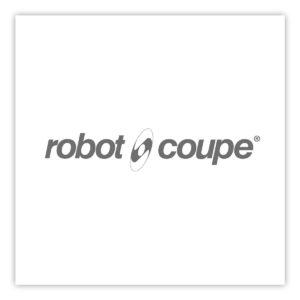 First introduced to the French catering industry in the 1960s, Robot-coupe food processors have become a staple in any kitchen to make prep work quick and easy. Their immense popularity is mostly attributed to the fact that they are exceptionally durable and can turn out large quantities of food without the danger of overheating or burning out. Starting with a simple industry-ready food processor, Robot-coupe has expanded their product range to include heavy-duty food processors and home cook food processors under the Magimix brand with several attachments like grating...