MODULAR GOURMET ICE MACHINE
By Scotsman
R63,042.48 (Excl VAT)
Retail prices excluding local 15% VAT
Product Description
Scotsman ice machines are designed to survive the toughest service environments. This modular gourmet ice machine produces a generous 190kg ice every 24hrs and comes complete with a 12-month warranty. Sold separately from the ice bin.
In the detail
Dimensions (mm): 773W x 705D x 721H
Max. production: 190kg/24hrs
Shipping weight: 85kg
Voltage: 230V
Gas: R404a
Bin type: B220 (exlcuded)
Guarantee
LIMITED 1-2 YEAR WARRANTY
Your Scotsman ice maker is covered for 12 months from the date of installation for replacement of faulty parts and workmanship.
Extended warranty is available for a further 12 months on replacement parts if the machine has been serviced in a Scotsman workshop or by an approved local dealer within the of the original 12th month period.
Brand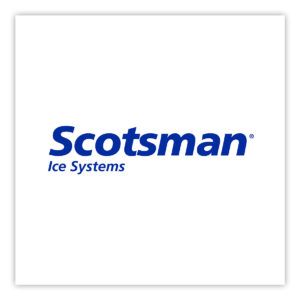 Scotsman Ice Systems championed the development and manufacture of affordable, reliable ice machines in the 1950s and thanks to their stellar customer response system they have since become the largest manufactures of ice makers in the world. With the ability to produce ice in cube, flake, superflake, scale, dice and gourmet ice form, Scotsman has become the go-to brand for the catering and hospitality industry. Scotsman Ice Systems takes innovation seriously to continually develop better ice machines, to do this they listen to their customers, research the changing d...