COMMERCIAL STAND MIXER 8L
By Hamilton Beach
R14,778.26 (Ex VAT)
Retail prices excluding local 15% VAT
Product Description
Built for versatility and offering labor-saving power for all kinds of foodservice kitchens, this Hamilton Beach Commercial? 8 liter CPM800 countertop stand mixer isn?t just for small bakeries and pastry shops. It is compact, durable and versatile and can be used in any environment from chain and independent restaurants to healthcare, catering operations, and beyond.
In the detail
Tilt-back head
All-metal gears
8 quart/8L stainless steel bowl
Die-cast aluminum body
Variable 7 speed dial & pulse
Heavy-duty stainless steel attachments are designed to whip, mix, beat and knead
BPA-free plastic bowl guard
Standard size: 90 cup unit with paddle and measuring cup
Shipping Weight: 16.2 kg
User controls: Capacitive start/stop buttons and rotary 7 speed dial plus pulse
Voltage: 230V, 60 HZ
Wattage: 1500 Watts
Specification: IPX2
NSF, CETLUS and CE certifications
Dimensions: 480L x 548W x 410H m
Guarantee
LIMITED 2-YEAR WARRANTY
This product holds a 2-year warranty, provided parts have not failed as a result of wear and tear or negligence.
Brand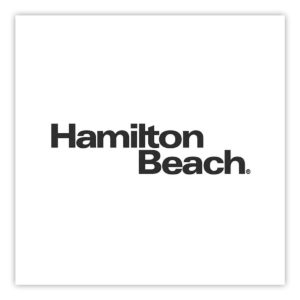 Hamilton Beach's small appliances are thoughtfully designed to make your life easier, whether its preparing delicious meals effortlessly or making your clothes look new and pristine. Offering a massive range of products, including blenders, slow cookers, coffee makers, milkshake makers, rice cookers and more, Hamilton Beach has been providing unique solutions to the needs of home and commercial users since 1910. The company has a customer-centric approach to design and manufacture, always using consumer insights, in-depth research and rigorous testing to improve on and...
Core Tip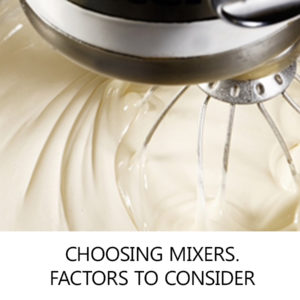 Choosing the right commercial mixer can be a difficult task. A versatile investment for any kitchen, mixers come with several useful attachments that can be customised to suit your particular needs. From belt drive systems to bowl guards, there are just so many different specs and features to consider when buying a commercial mixer.
We are here to make it easy for you. In this comprehensive guide, we dive deep into the differences between commercial mixers, their functions...