CLASSIC CAPPUCCINO CUP 300ML
By Marola
R28.95 (Excl VAT)
Retail prices excluding local 15% VAT
Product Description
Classic and versatile, Marola's traditional 300ml cappuccino cup is perfect for cafes, churches, buffets, self-catering apartments and is durable enough for both domestic and commercial use. The Marola range is the ultimate blank canvas for plating, this range of tableware is suitable for any event.
In the detail
V300ml
Cup and saucer sold separately
Brand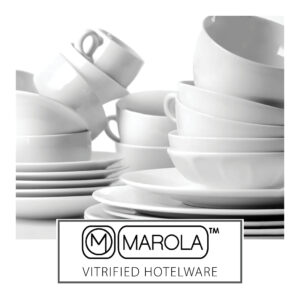 Durable crockery designed for high volume hospitality use. Our MAROLA range is used extensively in leading hotel and restaurants across Southern Africa. With simple classic designs and extremely competitive pricing, MAROLA is the reliable go to for the hospitality industry.
...