BOLERO 43 COFFEE MACHINE
AUTOMATIC
By Bravilor Bonamat
R63,834.50 (Excl VAT)
Retail prices excluding local 15% VAT
Product Description
The reliably quick, uncomplicated, and long-lasting new Bolero series by Bravilor Bonamat promise to enhance your output, simplify your service processes and keep your customers satisfied with a great coffee every time. Simply select your preferred beverage, and the Bolero will quickly serve a cup of coffee, café latte, or cappuccino. Make sure to choose the coffee strength and size on the screen first before making the selection, and the drink will be in your cup before you know it. It's that quick!
The Bolero boasts proven technology, speed, and efficiency. (Please note, the separate manual outlet provides hot water for tea).
In the detail
Quick and user-friendly
Proven technology
Made from sturdy high-quality materials such as stainless steel and BPA-free plastics
Hot water from a separate outlet
Coffee strength and size (S/M/L) can be selected on-screen
Uncomplicated rinsing and descaling programmes
Patented mixing systems which greatly reduce any build-up of ingredients
Transparent canisters make refilling easy
Day and cumulative counters
Various programmable settings to optimize the drinks of your choice
Eco mode and boiler isolation for reduced energy consumption
Capacity Instant Canisters: 4 x 1,3 litre
Throughput: 30 litre
Power: 230V ~ 50/60Hz, 2230W
Tap Height: 120mm
Dimensions: 315L x 440W x 590H mm
Water Supply: Yes
Brand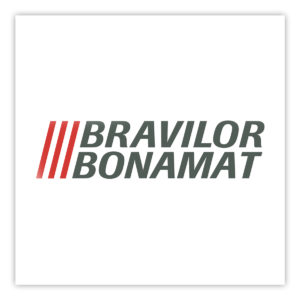 As the leading manufacturer of filter coffee machines, espresso machines, fully automatic coffee machines and hot water dispensers, Bravilor Bonamat has grown from wholesaler to specialist producer, developer, manufacturer and supplier of international repute. All of the brand's products are made with high-quality materials and are set apart from their peers thanks to their reliability, low energy consumption and long working life. Bravilor Bonamat sees quality as the common thread running throughout the business and this dedication to their craft has been recognised...