BAKERS SPATULA 300MM
By Tramontina
R150.00 (Excl VAT)
Retail prices excluding local 15% VAT
Product Description
The Tramontina pastry spatula has a stainless steel blade with a white polypropylene handle, for perfectly fitting in your hand when carrying out finishes.
In the detail
Ideal for finishing and removing excess toppings on cakes
Heat-treated, stainless-steel blade
Anatomical, hygienic and safe handle, made from textured polypropylene
Spatula handle inhibits growth of fungi and bacteria
Blade length: 300mm
Brand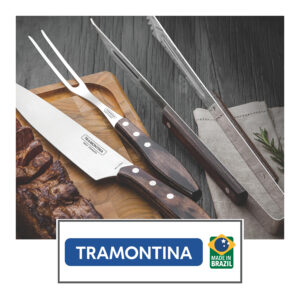 Founded in 1911 in Brazil, Tramontina is an international brand with over 100 years of experience in manufacturing high-end houseware products. It operates in over 120 countries offering quality, innovative, and functional products. Tramontina is dedicated to being a market leader in environmental responsibility and sustainable development – taking this on as one of its core values.
...