Your Discount
BACK BAR COOLER
SINGLE HINGED DOOR
By Salvadore
(Excl VAT)
Retail prices excluding local 15% VAT
Product Description
This single-hinged back bar cooler comes with self-closing doors and chrome shelves with fine height adjustment intervals to optimise merchandising.
Self-closing doors
High efficiency fans from German brand leader EBM Papst
LED lighting powered by Meanwell drivers
Electronic control with digital temperature control
Power on / off switch
Light switch
Chrome shelves with fine height adjustment intervals to optimise merchandising
Aluminium interior
Tempered safety glass on both panes
Lock fitted as standard
Brewery approved for fast temperature pull down
R600a refrigerant is zero ODP (Ozone Depleting) and has negligible GWP (Global Warming Potential)
The cyclopentane blown insulation foam has the same excellent credentials
Stay-clean blockage resistant condenser allows more of the dust and debris to blow through, thereby reducing running cost and extending compressor life
In the detail
Capacity: 133 Litre
Shelves: 2 (Included)
Voltage: 230V 50Hz
Refrigerant: R600a
Power Consumption: 1,393kW / 24HRS
Dimensions: 600 x 520 x 900MM
Weight: 44Kg
Brand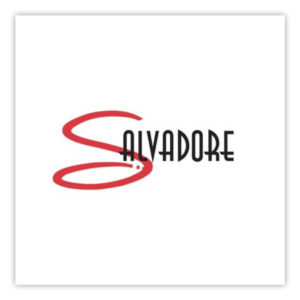 One of the biggest names in the catering industry, Salvadore, has become synonymous with innovative, high-performance refrigeration. Their extensive range of durable and lasting commercial fridges and freezers have been keeping the South African restaurant industry's produce fresh for years and continue to do so thanks to their unparalleled longevity.
So, if you're looking for lasting refrigeration solutions, look no further than Salvadore. Shop their collection of high-performance fridges, freezers, cold-food b...