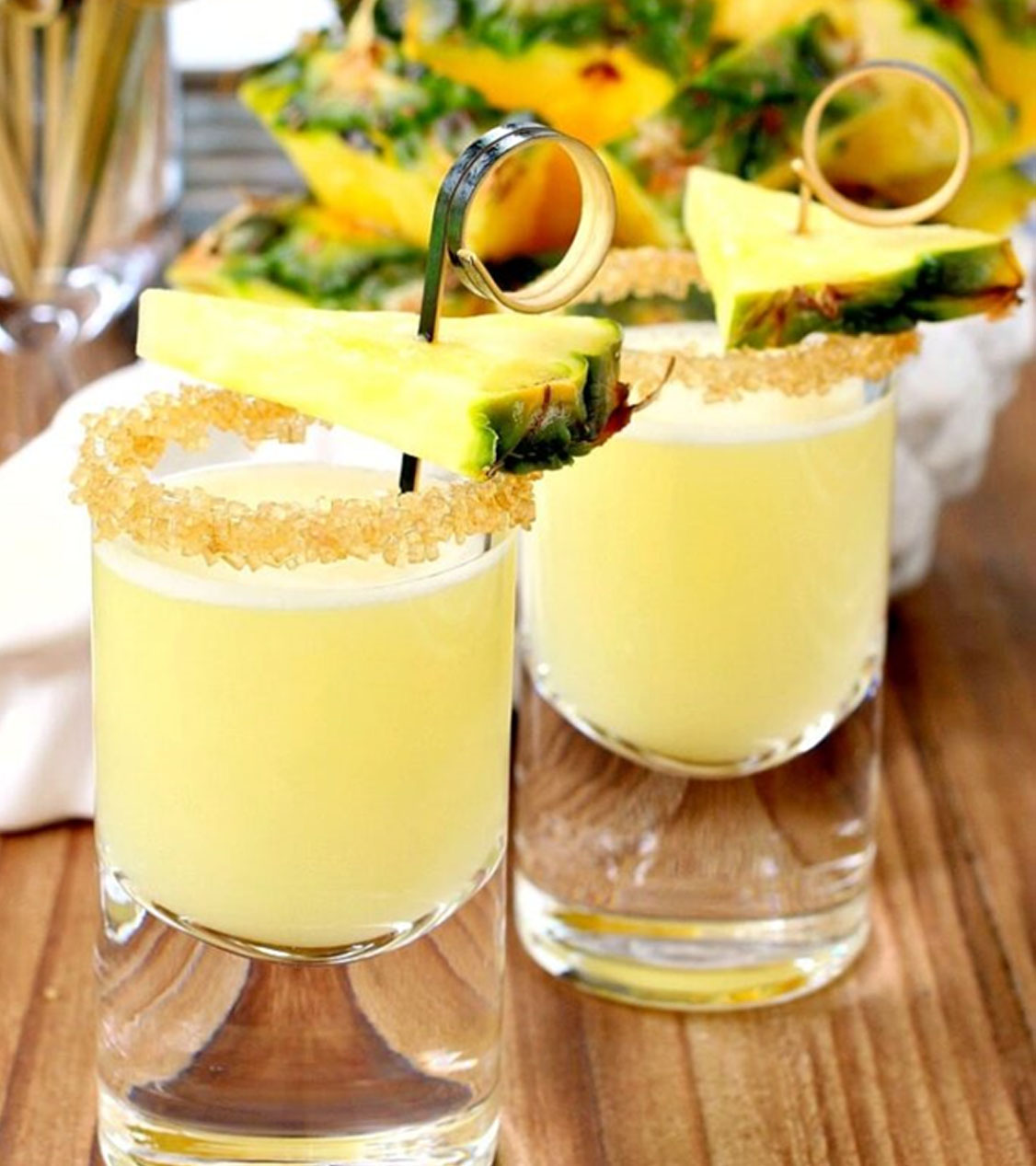 A MIXOLOGIST'S GUIDE TO SUPERIOR SHOTS
Try some unique and interesting shots that will bring the wow-factor to your bar. In this guide, we'll show you how to create seriously sumptuous shots that are both daring and delicious. We also reveal some of our favourite sizzling shooters you can try for your menu.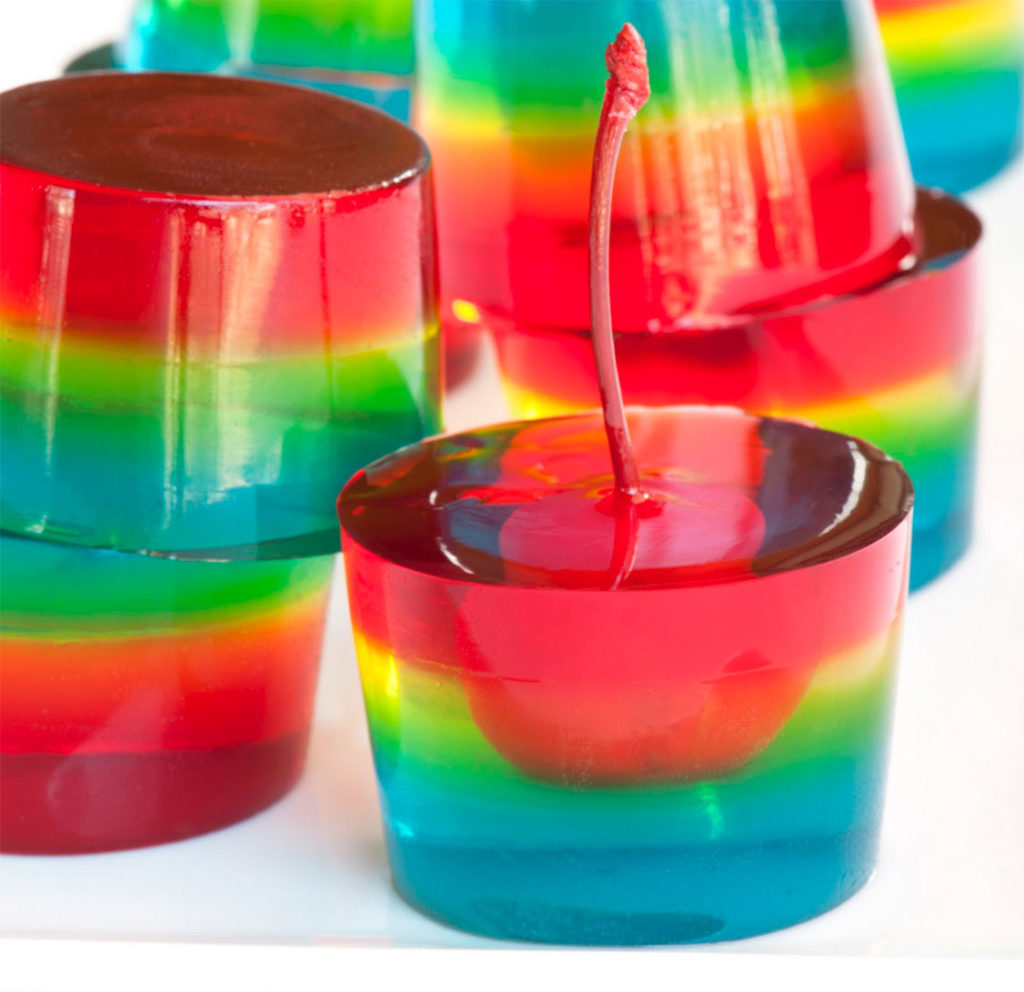 SAY HELLO TO JELLO
Once the stars of juvenile jubilations, jello shots are now making a huge comeback. Gone are the days of the simple flavoured gelatin and vodka in a cup formula as today's jello shots are marvels of presentation and flavor. The great part is they are just as simple to make as usual, all you'll need is a stove, saucepan, shot cups or a baking pan and a refrigerator.
Step 1
Dissolve gelatin in a hot liquid like water, juice, tea or coffee. Remember to choose a liquid that complements the flavor of your chosen alcohol.
Step 2
Stir in cold liquor and pour the contents into a mold or other container. This is where you can start to get really creative. Experiment with different containers to give your shots unique shapes. We like to make glassless jello shots because it highlights the colour of your creations. For instance, if you set your jello shots in a baking tray, you can use cookie cutters to give them interesting shapes or you can set the shots in a loaf pan and using a serrated knife, cut them into cubes as you would a brownie. You can also use our layering technique to create new and interesting combinations.
Step 3
Leave to chill and set in the fridge up until the moment of service.
LEVELED UP LAYERS
Another technique you can use to make stunning shooters is layering or, as we like to call it in the industry, floating. The trick behind the trade is to layer liquids of differing weight and density through the power of gravity. The bottom ingredient of your shot needs to be the heaviest so that the rest can float on top of it. The greater the difference in density between ingredients the better separation in layers you'll get. This technique seems difficult at first, but with our help and a little practice you'll nail it every time.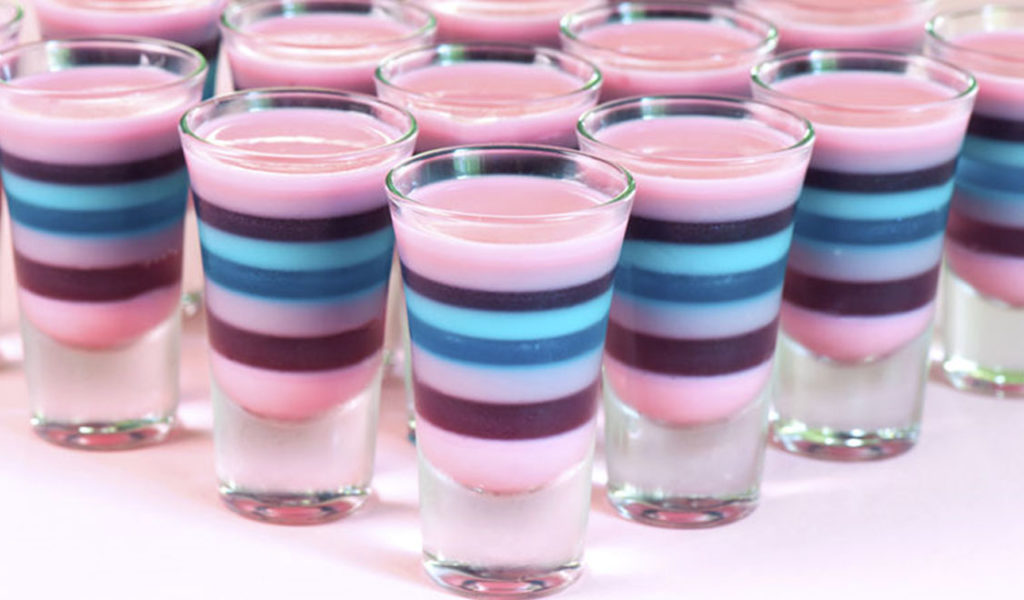 Step 1
Start with the heaviest and most dense ingredient at the bottom of your glass.
Step 2
Hold a bar spoon upside down over the drink and pour the next ingredient over the back of the spoon on top of the drink, moving the spoon up as the glass fills. This slows down the pour and disperses the top liquid, preventing the two layers from mixing. You can use any spoon to achieve this but we recommend a bar spoon as it is thinner and will most likely fit right into the glass.
Step 3
If your shot has multiple layers, simply repeat step 2 making sure you fill the glass in order of heaviness and density. The key with layering shots is practice. Start with something simple in a cocktail glass like a white Russian or Irish coffee. Once, you feel like you got the hang of it, you can start trying it out on shots. In the meantime here are a few extra tips that will expedite the process.
Do not stir the glass as it will mix up the layers
A chilled glass works best for layering. You can also chill the ingredients before pouring
A speed pourer can help you slow down the pouring speed
Try to put the tip of the spoon just under the first layer, which helps the liquid stay on top
You can easily do layering with a food-safe syringe. It doesn't look as glamorous but it certainly gets the job done.

A FRUITY AFFAIR
Nothing is more refreshing than the taste of fresh fruit. So, for the perfect shooter, you'll need to reinvigorate your menu with new additions that incorporate the flavours of the season. Using fresh fruit in your drinks menu also gives you immediate access to garnish that will push your beverage presentation to a new level. Just make sure to use fruit that accentuates and complements the other ingredients in your shot.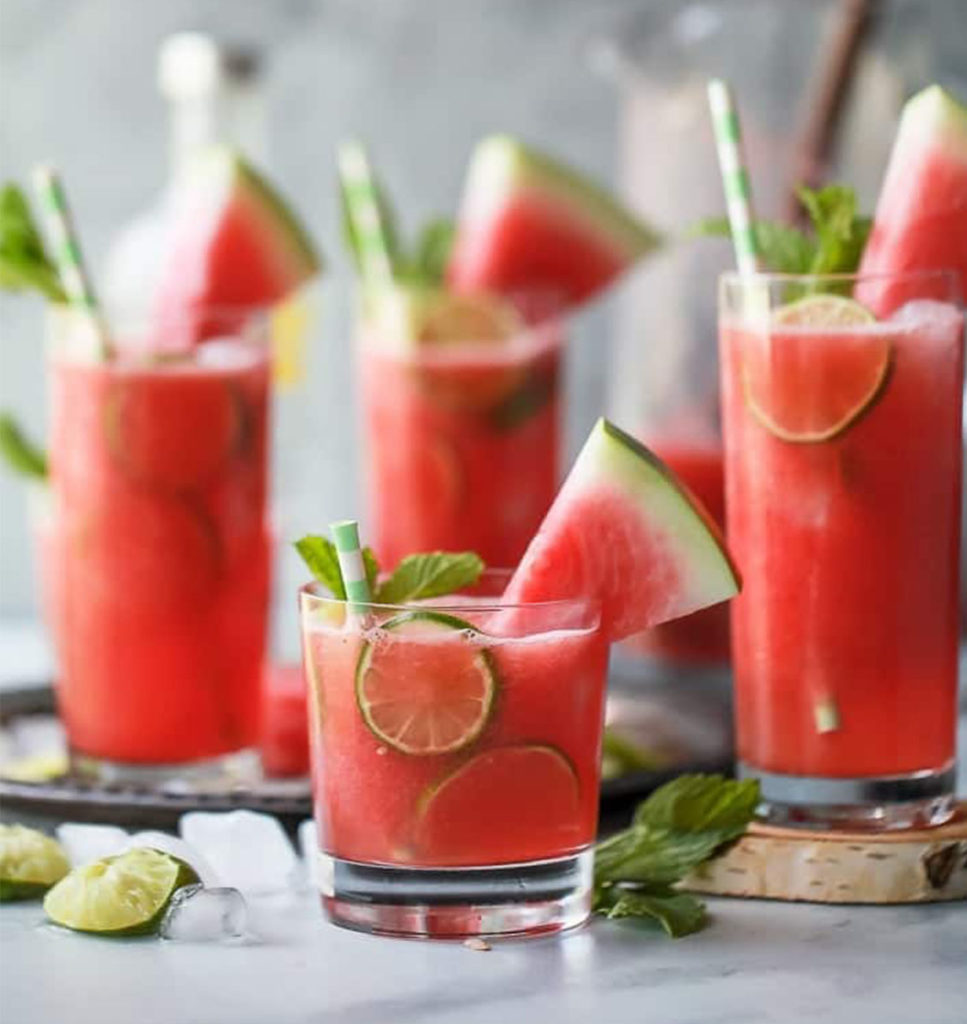 SCRUMPTIOUS AND SALUBRIOUS SMOOTHIES
One of the handiest bar accessories you can have is a pro blender. It opens up your drinks menu to so many possibilities and it makes the mixing process a breeze. Get creative with your repertoire by experimenting with new flavour combinations. With a blender, you can easily juice ingredients that won't typically be found in shots to create exciting and healthy blends that go beyond expectation.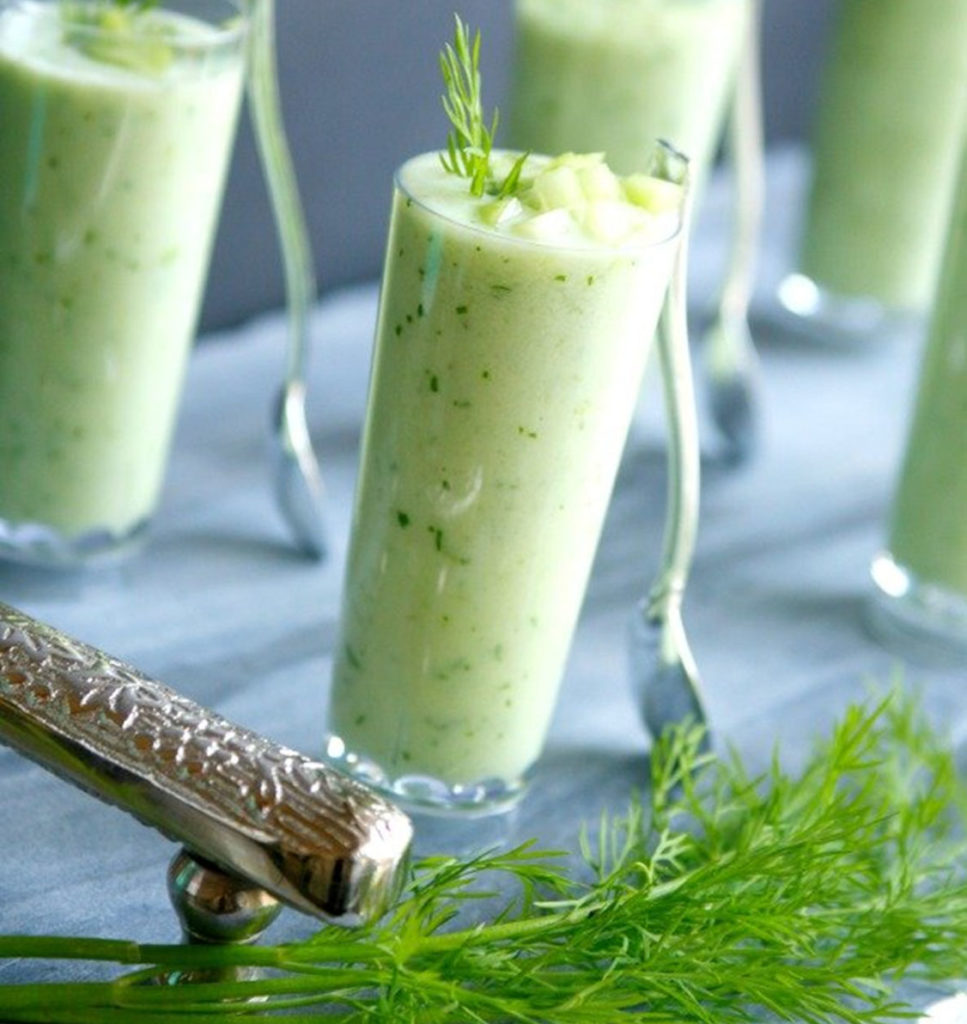 OUR NEW CRUSH
Cool off your guests with delicious crushed ice shooters. An ice crusher is a bar must have because it can be used for a variety of purposes. Masking hard liquor with crushed ice chills the drink and makes it go down much smoother, in other words, it's the perfect ingredient for shooters! A crushed ice shooter is a must so start mixing today.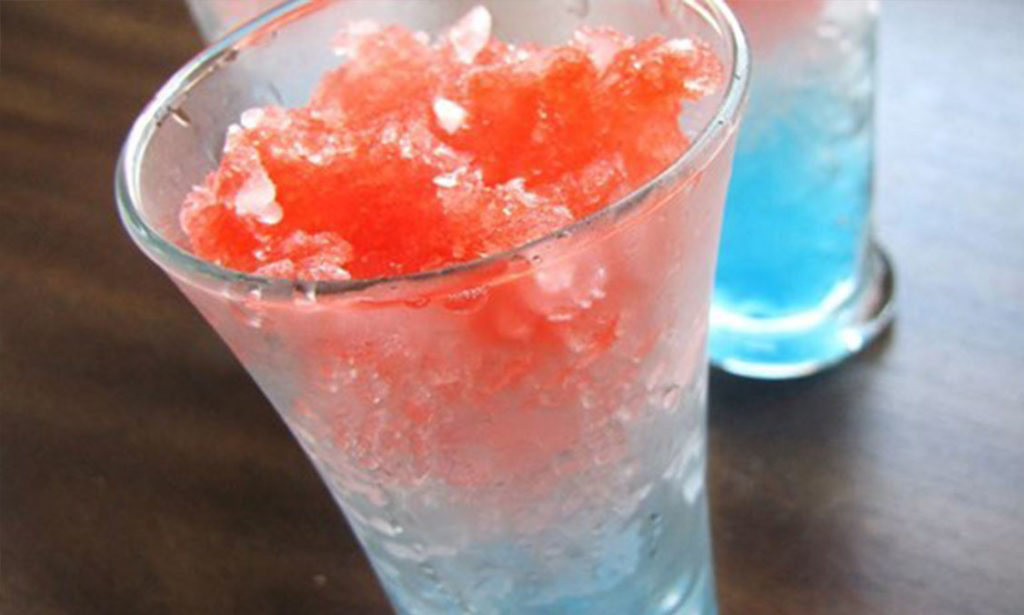 OUR TOP SHOOTER RECIPES
Now that you have the bartending skills to create some seriously sizzling shooters, you can try them out on our pick for the top shots. Each of these recipes uses some of the techniques we discussed above so they make for great practice. Don't worry if they don't come out perfect immediately, the flops will be just as delicious to drink!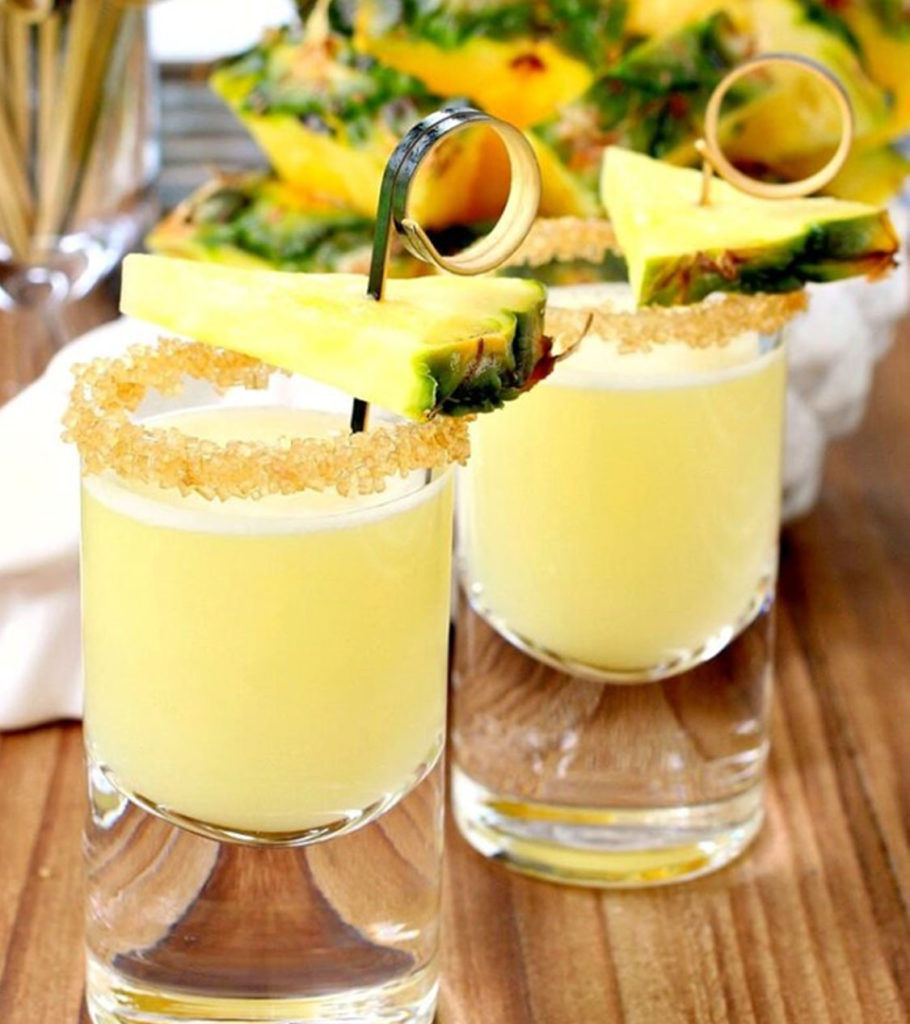 Double Trouble Tropical Tequila Shots
Ingredients
60ml reposado tequila
30ml pineapple vodka
90ml pineapple juice
60ml pina colada mix
Turbinado sugar for rimming the glasses
Pineapple wedges for garnish
Directions
Dip the rim of the shot glasses in water and roll the rim in sugar.
Combine all the ingredients together in a blender and pour into rimmed shot glasses.
Serve with a pineapple wedge on a toothpick for garnish.
---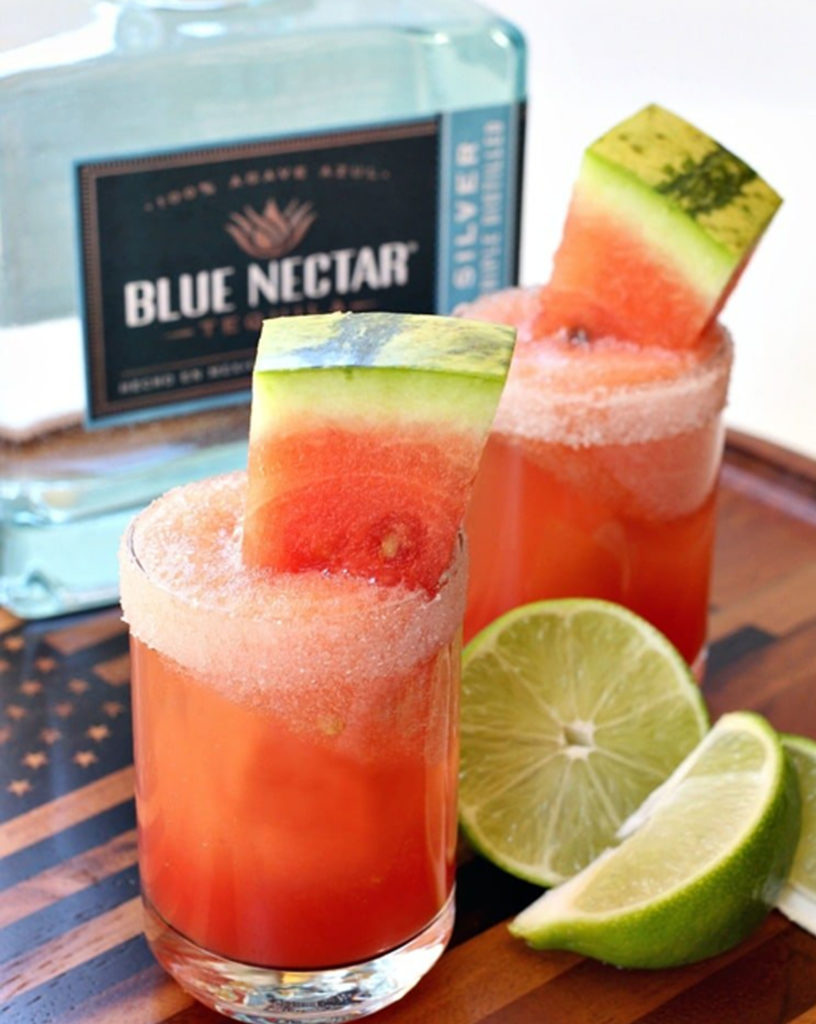 Watermelon Margarita Shooters
Ingredients
1 medium-sized watermelon
125ml white tequila
2 limes, juiced
carbonated water for topping
sugar for rimming the glasses.
Directions
Cut half of the watermelon into sticks and the other half into cubes.
For each batch of 6 shooters, you'll need to add 2 cups of cubed watermelon to a blender along with the tequila, triple sec and lime juice. Blend until smooth.
Rim each glass with sugar and fill them halfway with the margarita mixture. Top with carbonated water and a watermelon stick.
---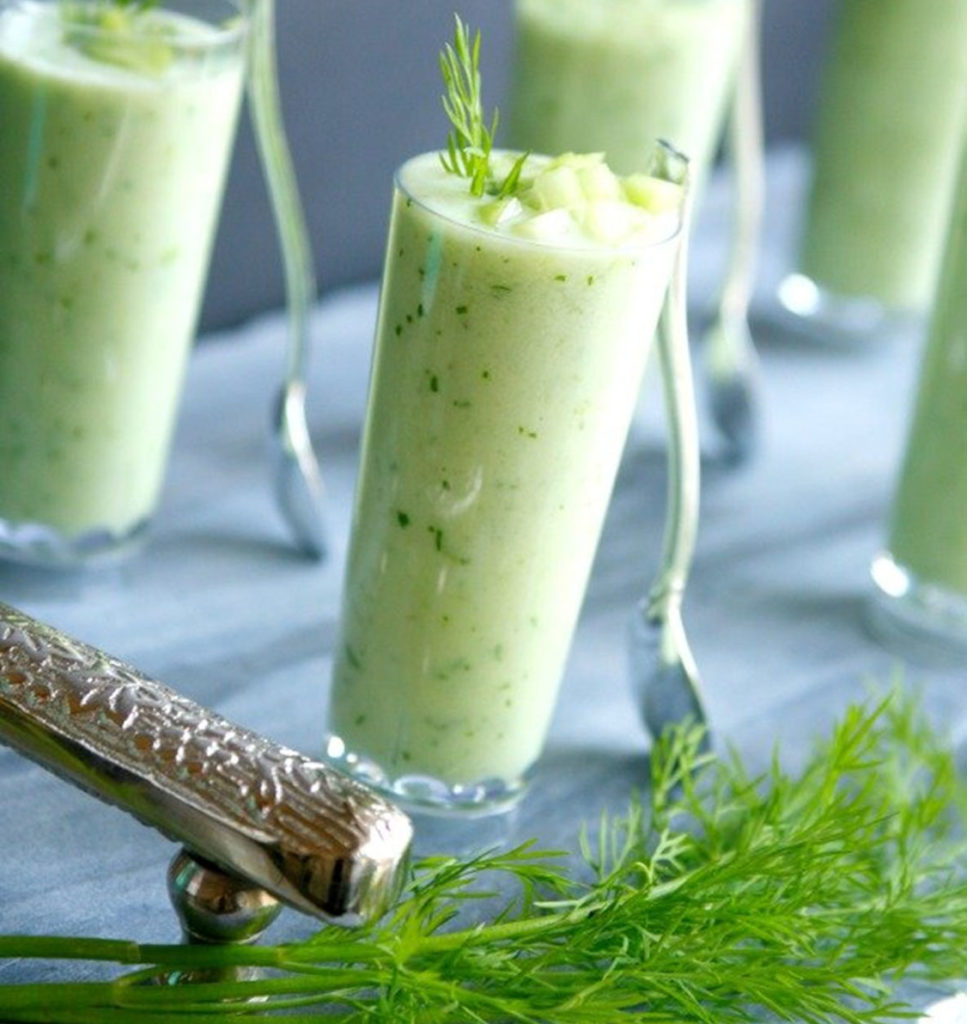 Cucumber Melon Shooter
Ingredients
1 medium cucumber peeled, seeded and sliced plus more chopped cucumber for garnish
1/2 of a medium-sized melon seeded and sliced
1/2 of a medium-sized green bell pepper sliced
5-6 sprigs of fresh dill and more for garnish
5-6 sprigs coriander
250ml plain kefir milk
60ml grapeseed oil and more for garnish
juice of 1/2 medium-sized lime
salt to taste
Directions
Combine the cucumber, melon, bell pepper and kefir milk together in a blender.
While processing, add the grapeseed oil, dill, coriander, lime juice and salt through the top of the blender.
Pour into a shot glass, garnish with dill, cucumber and grapeseed oil.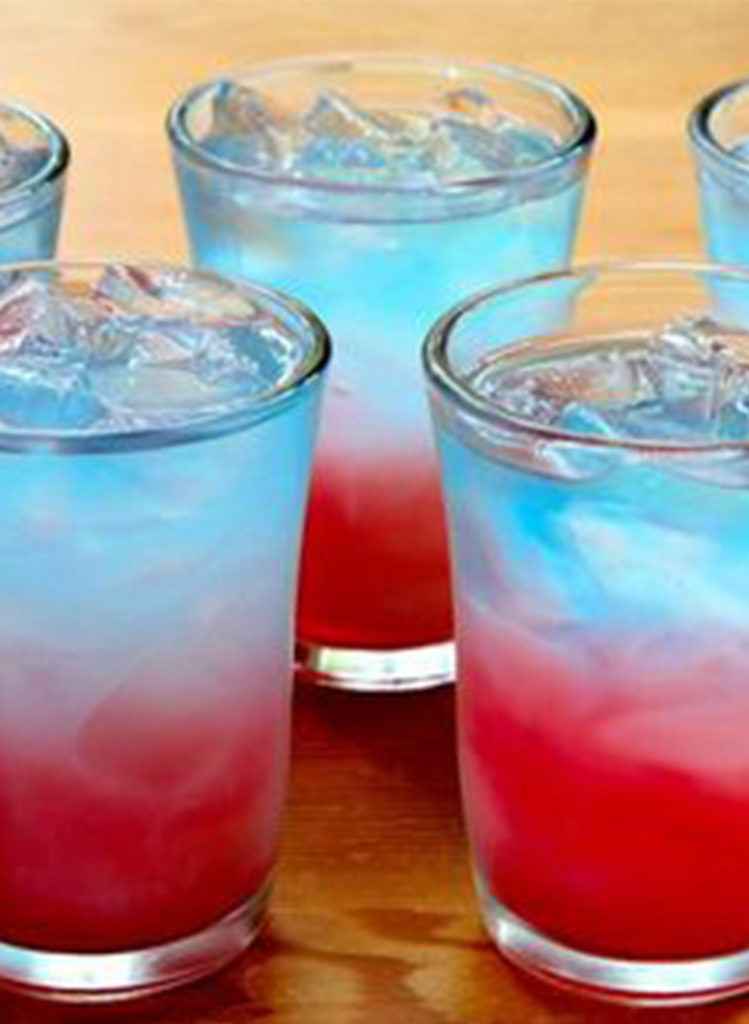 The Rocket
Ingredients
250ml finely crushed ice
5ml blue curacao liqueur
60ml lemon-flavoured vodka
5ml raspberry-flavoured liqueur
Directions
Place half the ice in one bowl and divided the other half between 2 bowls (1/4 cup of ice each).
Place the blue curacao liqueur and 15ml vodka into a bowl containing a 1/4 cup of ice. Add the raspberry liqueur and another 15ml of the vodka in the other 1/4 cup of ice bowl. Mix the remaining vodka in the bowl with the 1/2 cup of ice.
Layer the blue curacao-flavored ice into the bottom of a shot glass. Place the lemon vodka-flavored ice over the blue layer and top with the raspberry-flavored ice.
---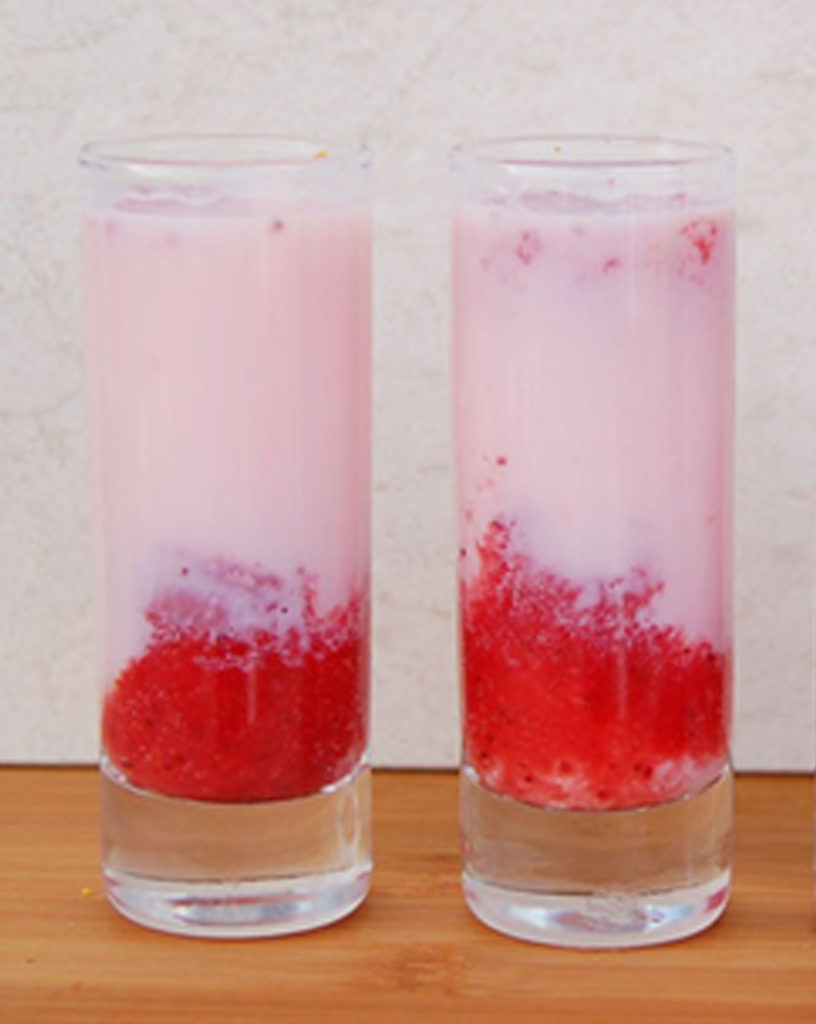 Strawberry Shortcake Shooters
Ingredients
Frozen strawberries, thawed
1 part Cake Vodka
1 part Tequila Rose
Strawberries for garnish
Directions
Using a food processer, puree the thawed strawberries until smooth. For an even more smooth consistency, you can press the puree through a sieve to remove the seeds.
Add a small amount of strawberry puree into the bottom of the shot glass. Then, add equal parts Cake Vodka and Tequila Rose
Garnish with sliced strawberry.
---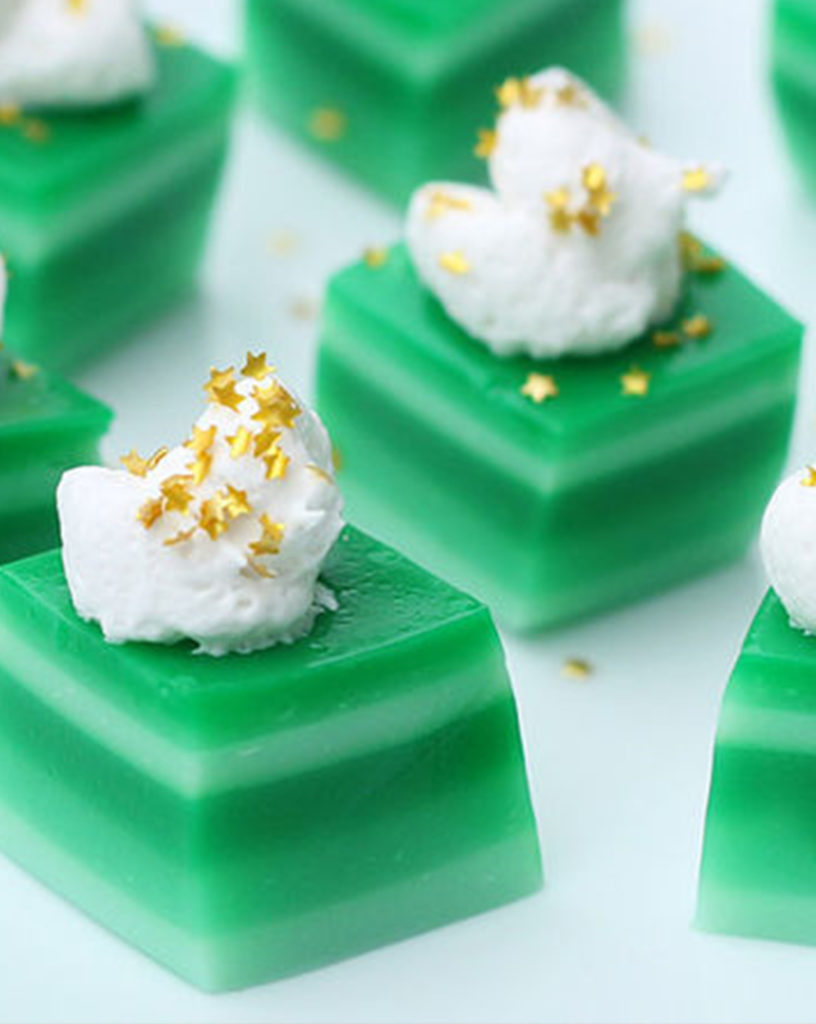 Green Ombre Shots
Ingredients
750ml lemonade
50ml unflavoured gelatin
30ml sweetened condensed milk
250ml whipped cream-flavoured vodka
Green food colouring
Directions
Pour lemonade into a saucepan and sprinkle gelatin on top, then whisk to combine. Bring the mixture to a simmer and remove from heat. Add sweetened condensed milk, whisk to combine and add the vodka.
Separate the mixture into 3 bowls evenly. Add just a small drop of green food colouring into one bowl, two or more in the next bowl and even more in the last bowl so that you have three shades of green. Prepare a square pan with baking spray and wipe clean with a paper towel. Add 125ml of the lightest green bowl to the pan and let it refrigerate for 15 minutes or until slightly sticky but not completely firm. Add the next layer with the darker green, refrigerate for 15 minutes, add the darkest green and again refrigerate for 15 minutes. Repeat these steps until there is no mixture left. Place the filled square pan back in the fridge for another 2 hours until it has completely set.
When completely firm, remove from the pan using a butter knife along the edges of the pan and hot water along its bottom. Once you feel it release, flip it over and slice into squares. Refrigerate until serving.
---