Your Discount
SOUS VIDE CIRCULATOR PUMP
By Anvil
R5,850.71 (Ex VAT)
Retail prices excluding local 15% VAT
Product Description
This sous vide circulator by Anvil ensures that your heat distributes evenly when preparing meat sous vide. It can be inserted directly into a water bath. Inserts sold separately.
In the detail
Dimensions: W140mm x L145mm x H320mm
Weight: 1.9kg
Sous Vide circulator pump only
Stainless steel submersible part with heavy-duty PLA plastic display casing
Digital display
Electronic temperature control with display for time, set temperature and current temperature (Degrees Celcius)
Versatile PLA clamp allowing attachment directly to insert
Use with: Full size polycarbonate insert W325mm x L530mm x H200mm (25Lt)
Power: 1.5kW
Voltage: 230V – 50Hz
Brand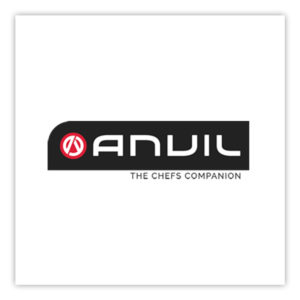 Since their inception in 1966, Anvil has become one of the most recognised and popular brands within the commercial food service equipment industry, having earned its trust and respect through a broad range of top quality products. Anvil is seen as the go-to brand for thousands of establishments including restaurants, canteens, supermarkets, hotels, bars and even hospitals. The brand has become so popular that its products are being distributed worldwide in over 30 countries. The reason Anvil products have enjoyed this much success is because of their unparalleled qual...