MK158811 INICIO RICE COOKER 1000W BLACK
By Moulinex
R1,395.00 (Excl VAT)
Retail prices excluding local 15% VAT
Product Description
The Moulinex MK158811 Rice Cooker allows you to easily cook rice or steam vegetables, poultry, and fish perfectly and without supervision with the amazing automatic cooking function. The Rice Cooker automatically switches to keep warm once the cooking cycle is completed. This product can also be used as a food steamer and has a 45-minute auto keep warm. Cook large quantities of rice or steam your veggies extra fast. Perfect for soup kitchens and small take-away shops.
In the detail
Versatile Rice Cooker & Steaming Pot
Clear glass lid with plastic handle
Auto Keep Warm: 45min intervals
Auto shut down
Removable non-stick bowl, steamer basket, and glass lid
All removable items are dishwasher safe
Capacity: 15 Cups (2,8L)
Power 1000 W
Cool wall: No
Colour: Black
Included:
Weight:
Dimensions: 328D x 231H mm
Guarantee
LIMITED 1-YEAR WARRANTY
This product holds a 1-year warranty, provided parts have not failed as a result of wear and tear or negligence.
Brand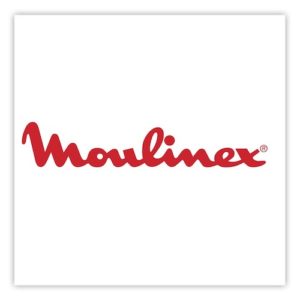 Moulinex makes it easier to prepare family meals every day through high-quality, innovative and easy-to-use products. Since 1956 this French manufacturer has become a household name globally, well-known for its reliable products and services.
...