COFFEE MACHINE 18L
By Bravilor Bonamat
R11,068.75 (Excl VAT)
Retail prices excluding local 15% VAT
Product Description
The ISO Coffee Machine by Bravilor Bonamat offers an output of 40 cups per day, and being versatile and mobile, this coffee machine is perfect for service with outbound film shoots, temporary pop-up shops, markets and mobile events. It holds a 300g bean capacity, 2.2L removable manual water tank, programmable settings adjustable according to your needs, and a full-colour, extremely user-friendly interface with touchscreen to enable self-service options if required.
In the detail
Removable 2.2Litres water tank for manual water fill
Unique design (curved shape)
Incorporates the professional patented CIRCO brewer
Made from sturdy high quality materials such as stainless steel and BPA-free plastics
Large transparent bean canister makes refilling easy
Full-colour user-friendly interface with capacitive touchscreen
Offers many coffee specialties, and even more with the optional milk cooler
Hot water from separate outlet
Programmable settings can be adjusted according to your wishes
Capacity: 300g Bean canister
Voltage: 230V – 50/60Hz – 2250W
Dimensions: 215L x 437W x 419H mm
Tap Height: 80-115mm (adjustable)
Throughput: 40 cups per day
Guarantee
LIMITED 2-YEAR WARRANTY
This product holds a 2-year warranty, provided parts have not failed as a result of wear and tear or negligence.
Brand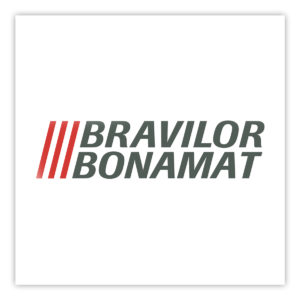 As the leading manufacturer of filter coffee machines, espresso machines, fully automatic coffee machines and hot water dispensers, Bravilor Bonamat has grown from wholesaler to specialist producer, developer, manufacturer and supplier of international repute. All of the brand's products are made with high-quality materials and are set apart from their peers thanks to their reliability, low energy consumption and long working life. Bravilor Bonamat sees quality as the common thread running throughout the business and this dedication to their craft has been recognised...