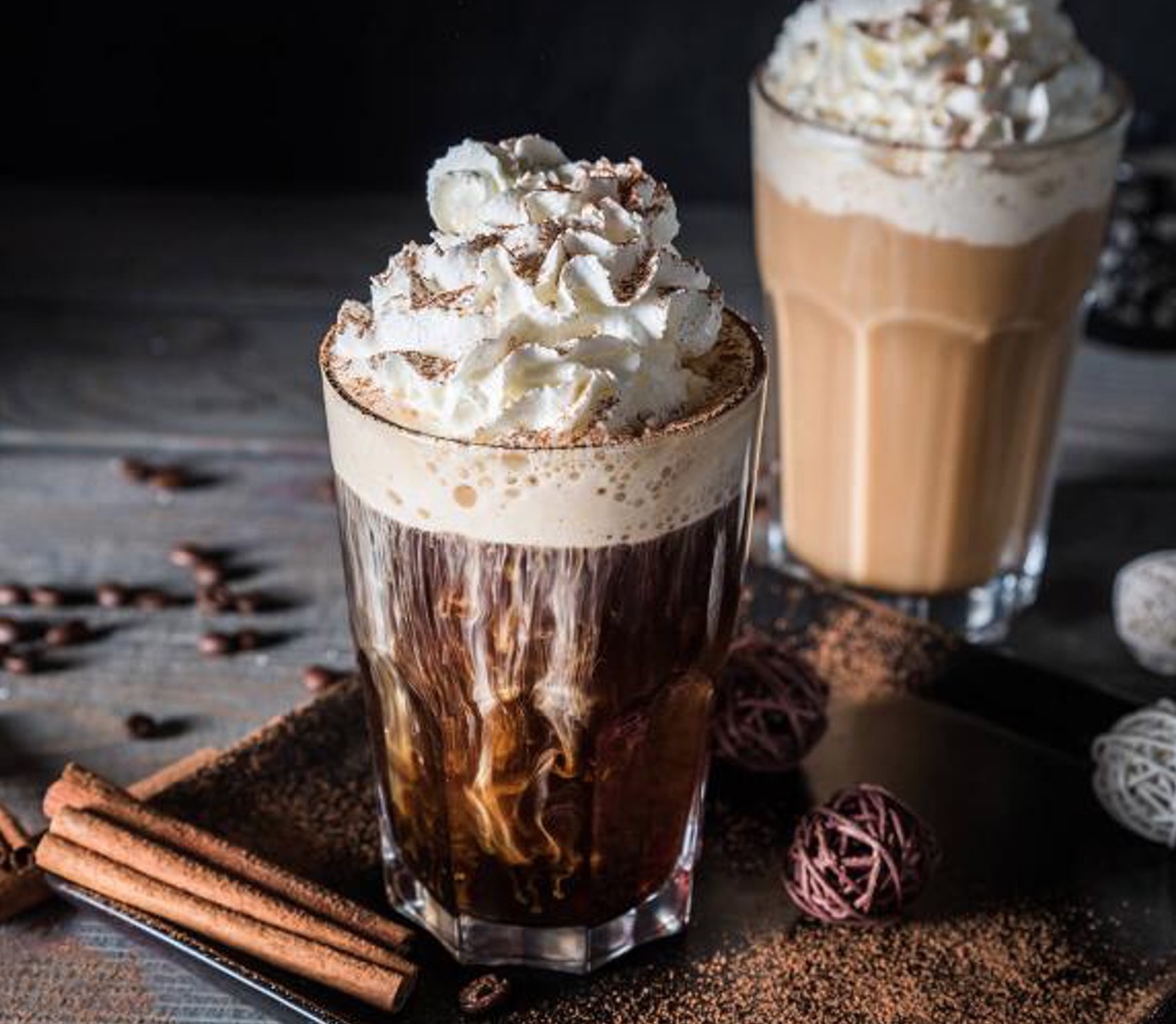 Why not spice up your coffee offering by trying something new? You don't have to completely change your drink to something you've never tried, just add these toppings for a slightly different flavour that you and your guests will love!

Cinnamon
This powdered delight is perfect for brightening your morning as a dusting on regular coffee. Add a dash of cinnamon to a latte, cappuccino or even some tea.

Nutmeg
Similar to cinnamon, this slightly nutty spice is often found in baked goods and atop whipped cream on tasty drinks. You can buy fresh nutmeg and grate it or buy the powdered version. Line the rim of your cup with nutmeg by lightly wetting it with water before adding coffee. Dip the rim in nutmeg and then pour in the coffee

Whipped Cream
Whipped cream can be a perfect addition to regular coffee, espresso, lattes and macchiatos. Make whipped cream at home or purchase the spray variety for quick and easy use. Whipped cream also makes a perfect base for cinnamon, nutmeg or even sprinkles.

Nutella
Yes, really ! Add a little touch of hazelnut to your coffee or espresso drink by mixing in some Nutella! Add a spoonful of Nutella to the mug and stir until it dissolves. Allow the drink to cool a bit and then enjoy this sweetened brew.

Mint
Peppermint isn't just for cafe drinks. You can make a peppermint mocha, minty hot coco or mint coffee right at home. Look for coffee syrups wherever you buy your beans – they likely have a premade peppermint syrup that you can take home. Add a few pumps to a mug before brewing coffee or espresso into it and then use a spoon to mix the two. Add your foamy frothed milk for a tasty cappuccino or latte and sip away. You can also add solid peppermint or crushed bits of peppermint wheels. They float well on whipped cream or make a perfect addition to the rim of a coffee mug.
Ice Cream
The ultimate late afternoon pick me up. Pour a fresh cup of coffee on top of some ice cream and enjoy the buzz! Espresso also works well for this delicious idea.
Chocolate
This is one of the least-surprising and most tasty additions to coffee as you can make any coffee drink better with a bit of chocolate. Use fudge syrup as a drizzle on the top of a hot coffee, or stir some in at the bottom of the cup for a totally mocha drink. You can even use bar chocolate if you let it melt while the drink cools.