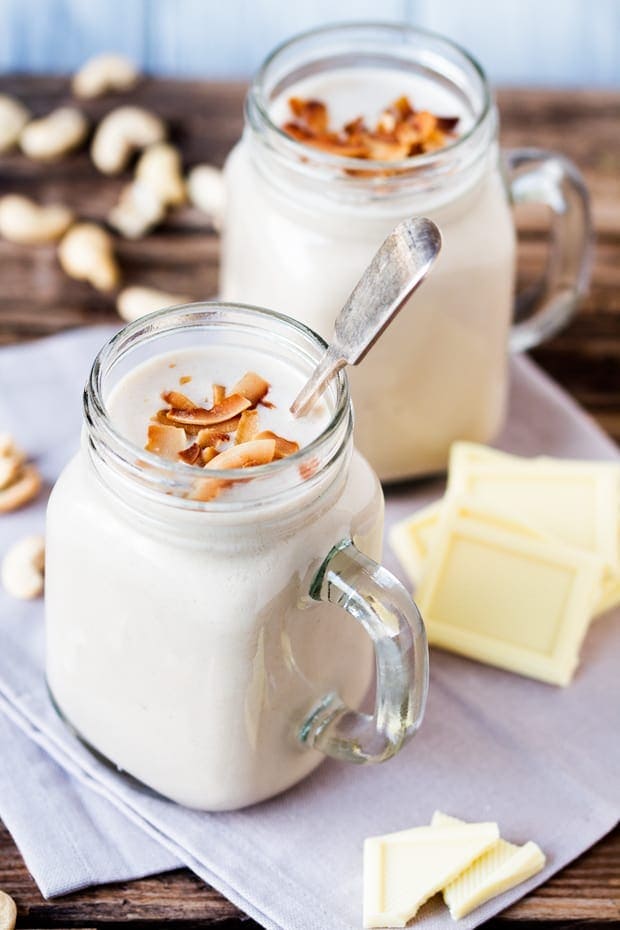 WHITE CHOCOLATE COCONUT CASHEW HOT SMOOTHIE
Warm up with this delicious winter warmer that will warm not only your tastebuds, but also your heart! What's best is that this smoothie is actually good for you – oats, nuts, maca powder, banana, coconut and coconut milk. There's also just a little bit of chocolate in there to add a touch of sweetness.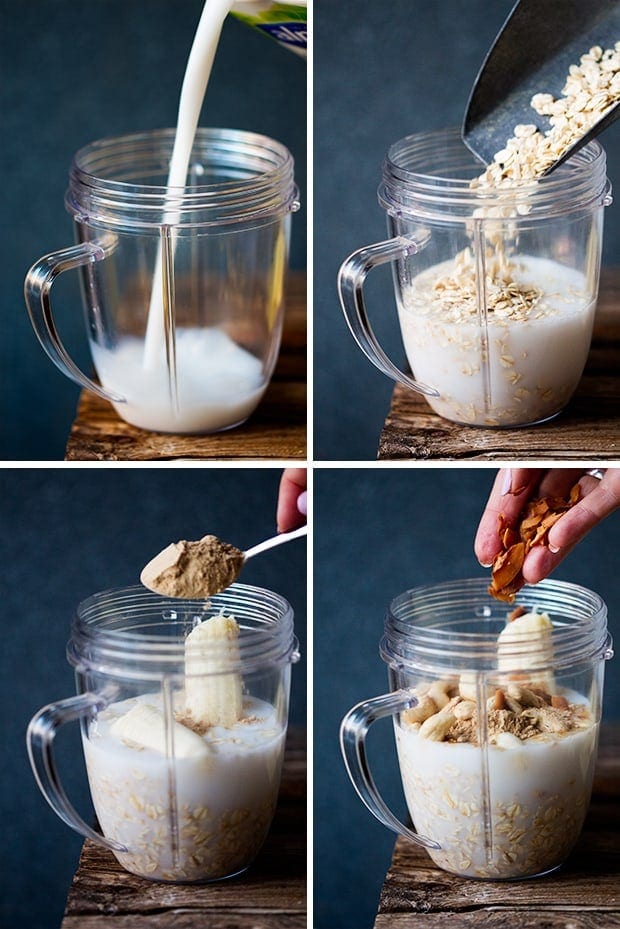 INGREDIENTS:

(Makes 2 Smoothies)
2 large or 4 small chunks white Chocolate
2 + ½ cups fresh Coconut milk (the refrigerated kind such as Apro – as opposed to canned coconut milk)
6 tbsp Oats
1 ripe Banana (the riper the better)
2 tsp Maca powder (optional)
20 Cashew nuts
2 tbsp Toasted coconut (simple place unsweetened coconut flakes in a hot oven for 1 minute to brown – but be careful, they burn quickly)
DIRECTIONS:

Add the white chocolate to a jug, and pour in 2 cups of the coconut milk. Microwave until the mixture is hot and the chocolate has melted (you can do this in a pan if you prefer).
Place the oats, banana, maca powder, cashew nuts, 1 tbsp of the toasted coconut, and the 1/2 cup of cold coconut milk into your blender (don't add any hot liquid to your smoothie maker or blender).

Blend on high for a minute until the oats and have been completely incorporated (add an extra splash of cold coconut milk or water if it's looking too thick to blend properly).

Divide the blended oat mixture between two cups and stir in the hot milk/chocolate mix. Top with the remaining toasted coconut and serve.