THE BEST COFFEE INVENTION – EVER!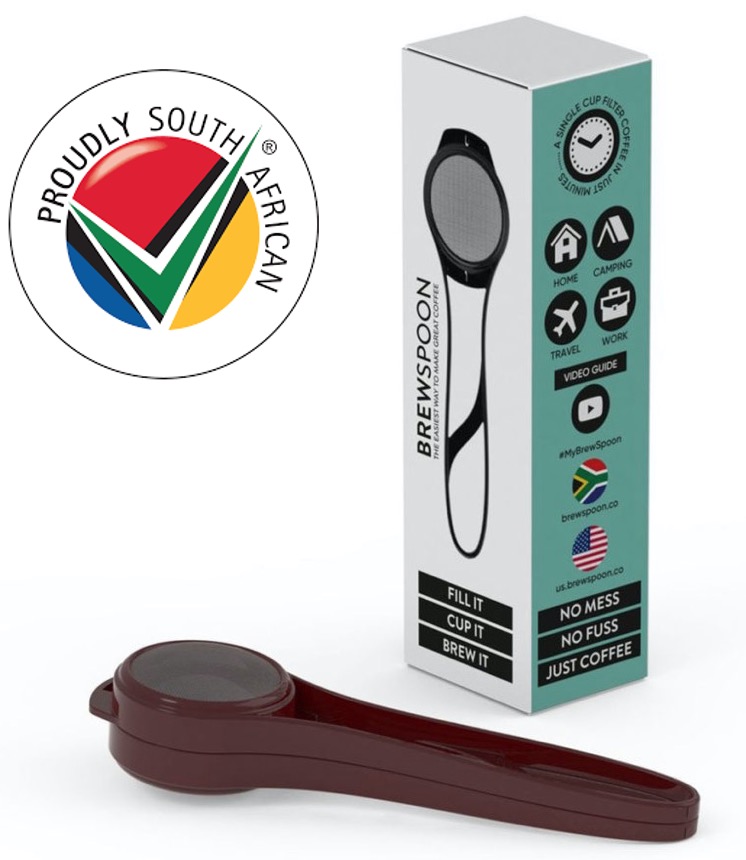 Introducing the new way to make your coffee: The BrewSpoon. This award-winning game changer was invented right here in Msanzi, in Bloemfontein actually, and once you try it you will wonder how you ever lived without it!
It's the easiest way to make a single cup of filter coffee (or tea) without the cleaning hassles of using a plunger. Delivering the same quality taste, the BrewSpoon is made from food-grade polypropy and stainless steel. In three easy steps you can have a rich cuppa at the office, at home, or anywhere you go!