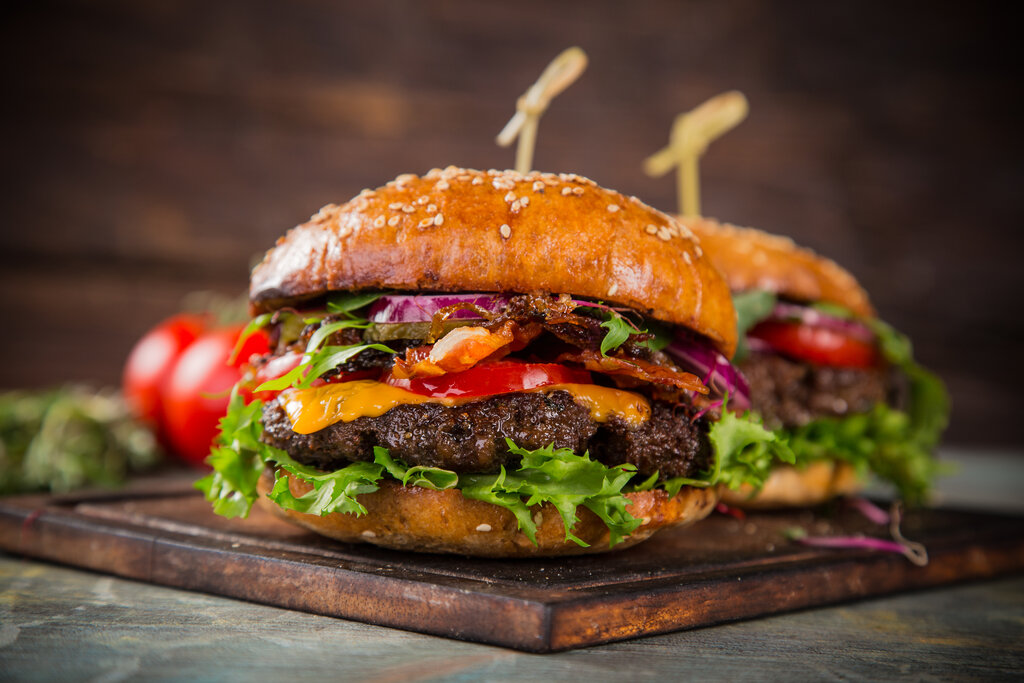 THE BEST BRAAI BURGER RECIPE EVER!
This delicious recipe features juicy homemade patties and a super tangy braai sauce to go with it. We can't think ion anything better !
Ingredients
1kg lean ground beef
1 tsp salt
½ tsp ground black pepper
1 tsp granulated garlic
1 tsp onion powder
4 hamburger buns
lettuce leaves
2 tbsp butter, for the buns
4 american cheese slices, or shredded cheese
2 tbsp mayonnaise, optional
Homemade braai sauce
1 cup tamato sauce
2 tbsp vinegar
2 tbsp prepared mustard
2 tbsp brown sugar
2 tbsp Worcestershire sauce
2 tbsp butter
1 cup onion, chopped into ½-inch squares
chili powder, to taste
Instructions
Combine ground beef, salt, pepper, granulated garlic, and onion powder in a mixing bowl. Mix until combined.
Divide the mixture into 4 equal parts. Form each into a patty, making sure that the patty is bigger than the hamburger bun.
Place the formed patties on a parchment paper-lined baking sheet. Chill for 20 minutes before grilling.
Meanwhile, in a shallow saute pan, heat up the butter. Add the onions and saute until slightly brown, about 2 minutes.
Add the ketchup, vinegar, mustard, brown sugar, Worcestershire sauce, and chili powder. Simmer on low heat for about 5 minutes or until it thickens and comes together.
Cook the burgers for 4 to 5 minutes each side
Butter the buns. Toast them on the grill for 1 minute or until golden brown.
Assemble the burger in this order: bottom bun, lettuce leaves, burger patty, cheese, barbecue sauce, mayonnaise, and top bun.
Keep the burger in place by inserting a cocktail pick in the middle. Serve and enjoy!