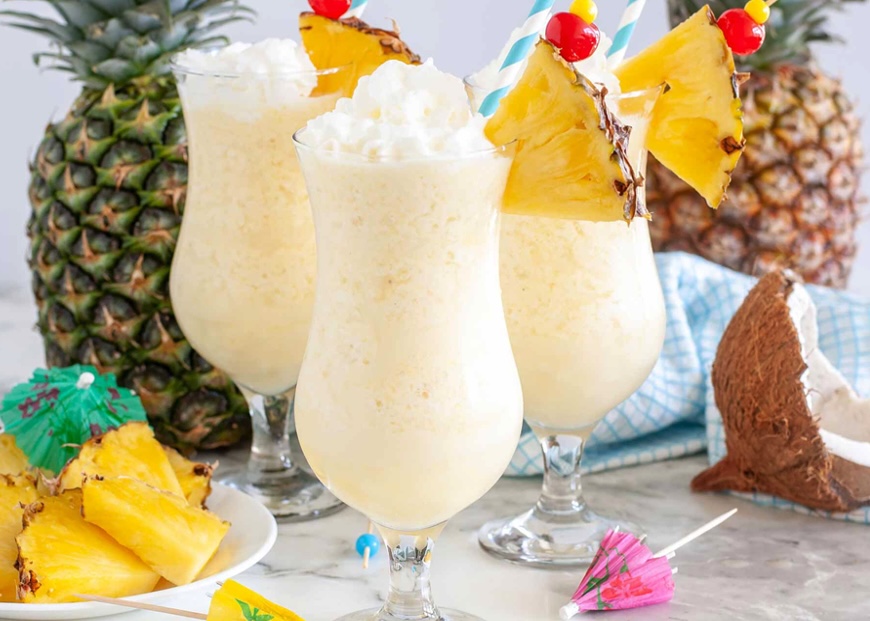 SUMMER MOCKTAILS
Perfect for Summer! They will keep everyone perfectly refreshed, and will be greatly appreciated by those not wanting to drink alcohol, whether they're abstaining forever or just right now. Plus, they taste amazing!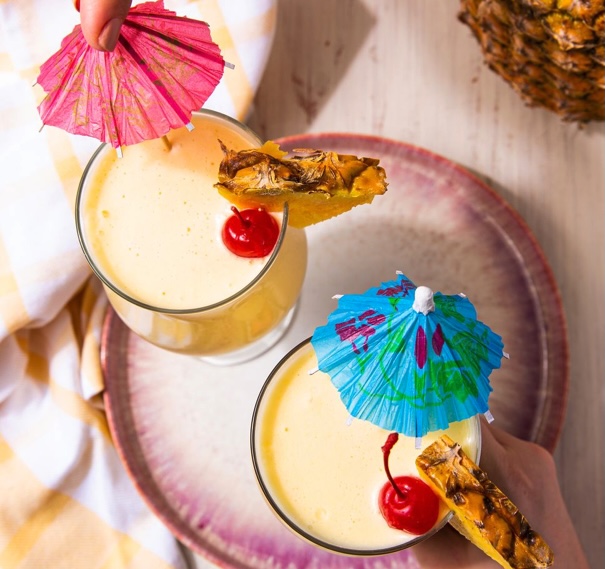 Virgin Piña Colada
It's creamy, tart, and sweet and just what the doctor ordered. One drink and you'll be hooked. Sit back and sip those cares away with this non alcoholic drink that's basically a tropical milkshake.
INGREDIENTS:
1 bag frozen pineapple chunks
4 large scoops of ice cream (about 1 cup)
1 c. coconut milk
1/2 c. pineapple juice
Pineapple wedge, for serving
Maraschino cherry, for serving
DIRECTIONS:
Step 1: In a blender, blend together frozen pineapple, ice cream, coconut milk, and pineapple juice.
Step 2: Divide between glasses and garnish with a pineapple wedge and maraschino cherry.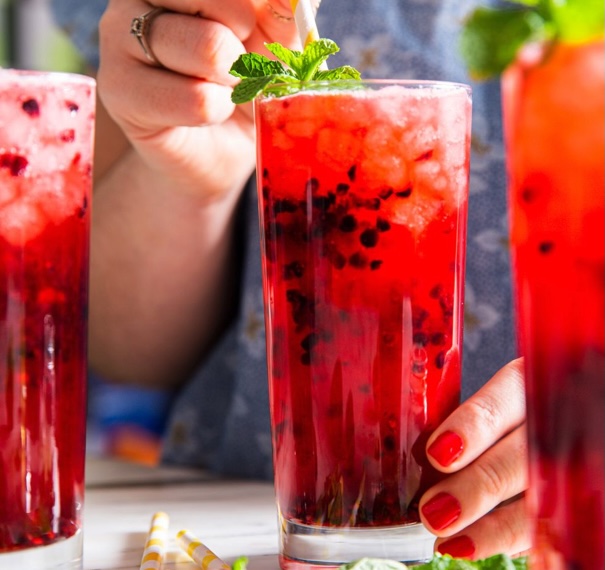 Blackberry Virgin Mojito
Mojitos are always refreshing with fresh mint and fruit. This non-alcoholic version is still every bit as refreshing with an easy mint simple syrup and fresh blackberries.
INGREDIENTS:
FOR MINT SYRUP
1/2 c. packed fresh mint leaves
1 c. granulated sugar
1 c. water
FOR MIJITO
1 c. blackberries
1 tsp. granulated sugar
1/2 c. lime juice
Ice
2 (12-oz.) cans seltzer
Fresh mint, for garnish
DIRECTIONS:
Step 1: In a small pot using a wooden spoon or using a mortar and pestle, crush mint leaves. Add sugar and water and bring to a boil over medium heat, stirring to dissolve sugar. Let boil 3 minutes. Let cool to room temperature, then strain out mint leaves, pressing with a wooden spoon to help release all liquid.
Step 2: In a small bowl, add blackberries and sugar, and using a wooden spoon, crush blackberries until broken down.
Step 3: Divide blackberries between 4 glasses and add 2 tablespoons simple syrup and 2 tablespoons lime juice to each glass. Fill glasses with ice and top off with seltzer, then garnish with mint.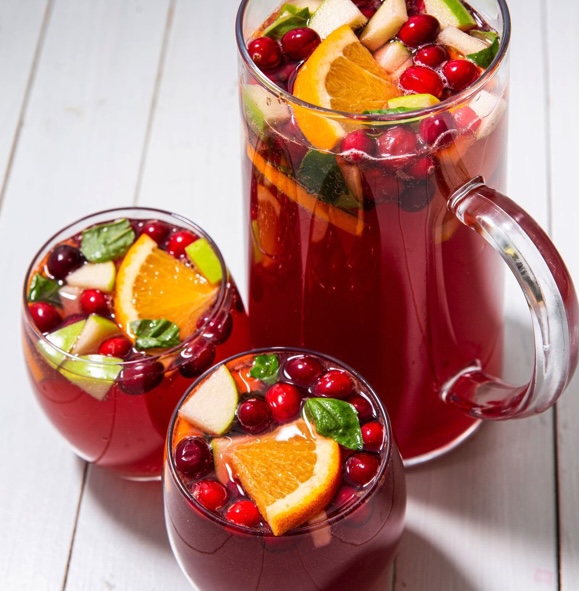 Virgin Cranberry Basil Sangria
The fruit is the real star here — use whatever's in season and get creative with the combination (think cranberries, orange slices, and rosemary for the holidays and mixed berries and mint for summer).
INGREDIENTS:
3 c. cranberry juice
Juice of 1 orange (about 1/2 c.)
1 (12-oz.) can seltzer
1 orange, sliced
1 apple, cored and sliced
1/3 c. frozen cranberries
1/4 c. packed basil leaves
Ice
DIRECTIONS:
Step 1: In a large jug, combine cranberry juice, orange juice, and seltzer. Add fruit and basil and stir to combine.
Step 2: Pour over ice to serve.