Cook more without having to do more!
Get out of the kitchen and let your Companion XL do the work! In just a few clicks, this multifunction food processor and cooker prepares an unlimited range of recipes for the whole family, thanks to 12 automatic programs, 6 dedicated accessories and a large 3 L useful bowl capacity. Left unmonitored, it cuts, mixes and cooks, and even keeps your meal warm until serving.
With Companion XL, cook more and do less.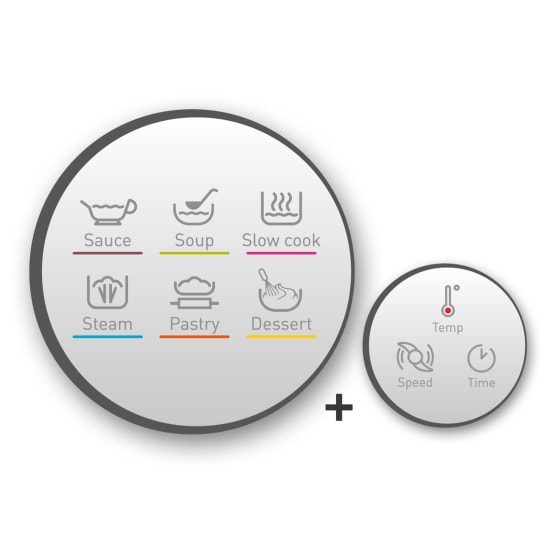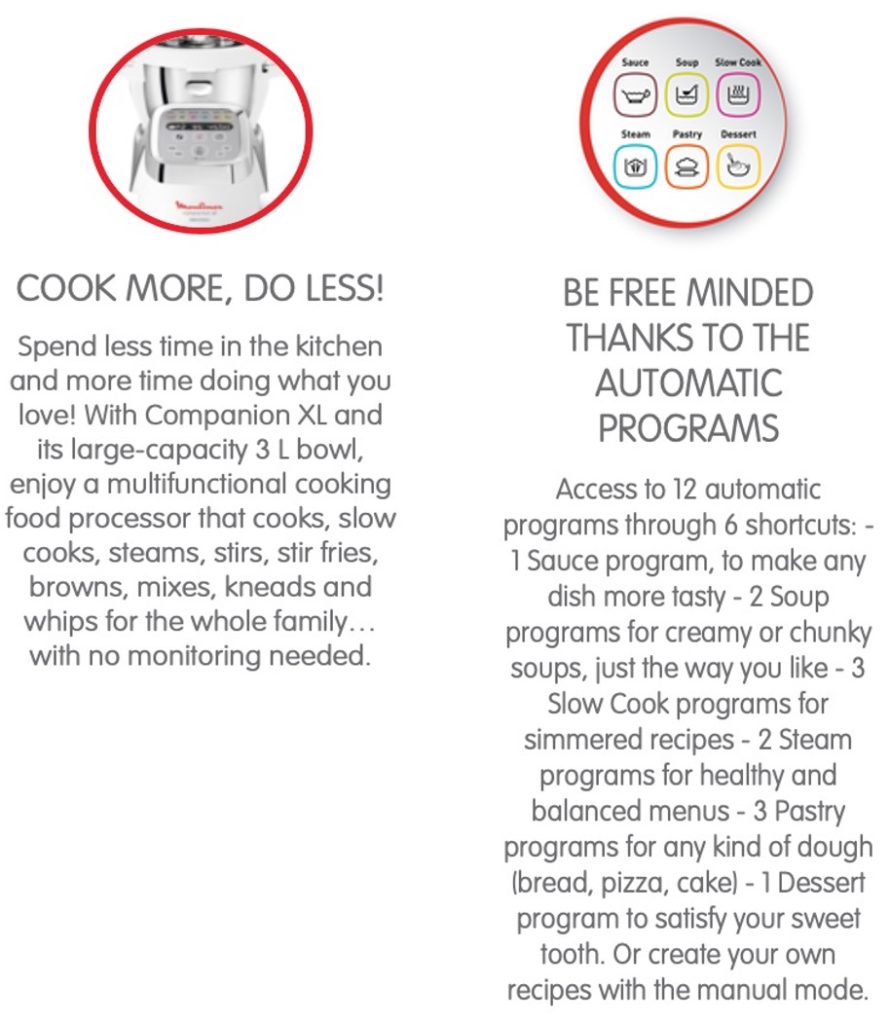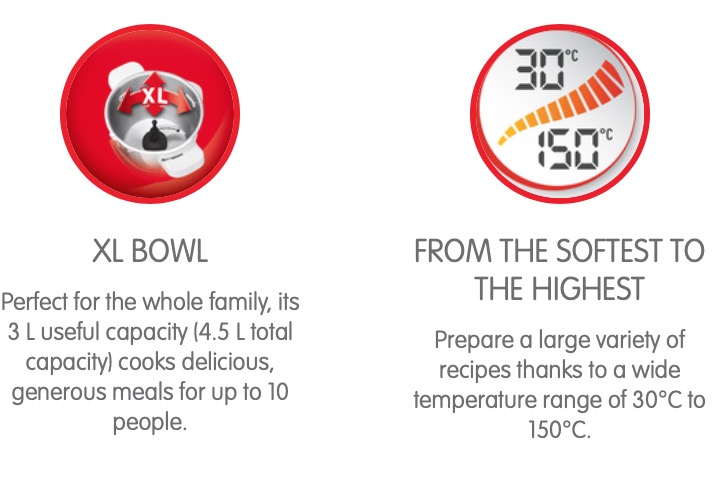 ---