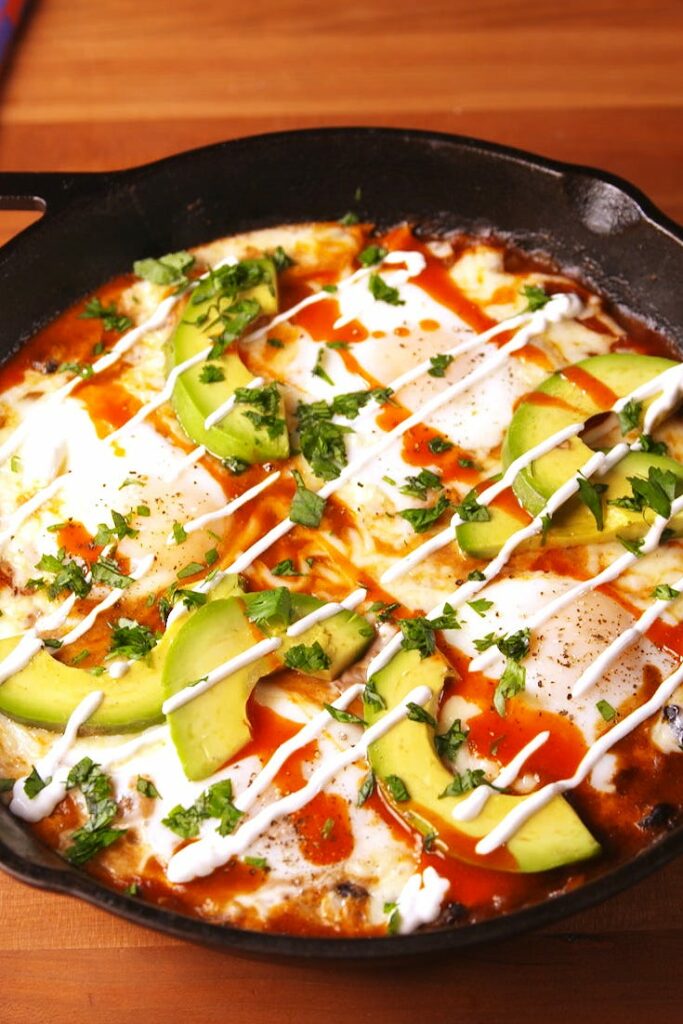 Huevos Rancheros
So easy and just so darn delcisious. All made simply in one skillet.
INGREDIENTS
FOR THE HUEVOS RANCHEROS:
1 tbsp. extra-virgin olive oil
1 onion, chopped
1 tsp. cumin
1 tsp. chili powder
kosher salt
1 c. black beans, drained and rinsed
1 c. salsa
1 c. Shredded Monterey Jack
4 large eggs
FOR SERVING:
4 corn tostadas
1 avocado, sliced
1 tbsp. freshly chopped cilantro
Hot sauce
sour cream
DIRECTIONS
Preheat oven to 400º.
In a large skillet over medium heat, heat oil. Add onions and cook until soft, 5 minutes. Season with cumin, chili powder, and salt.
Add black beans and salsa to skillet and stir to combine.
Sprinkle all over with cheese, then create four wells with a spoon and crack in eggs. Season with salt.
Bake until egg whites are set and yolks still runny, 8 to 10 minutes.
Plate on top of tostada. Garnish with avocado and cilantro, then drizzle with hot sauce and sour cream.