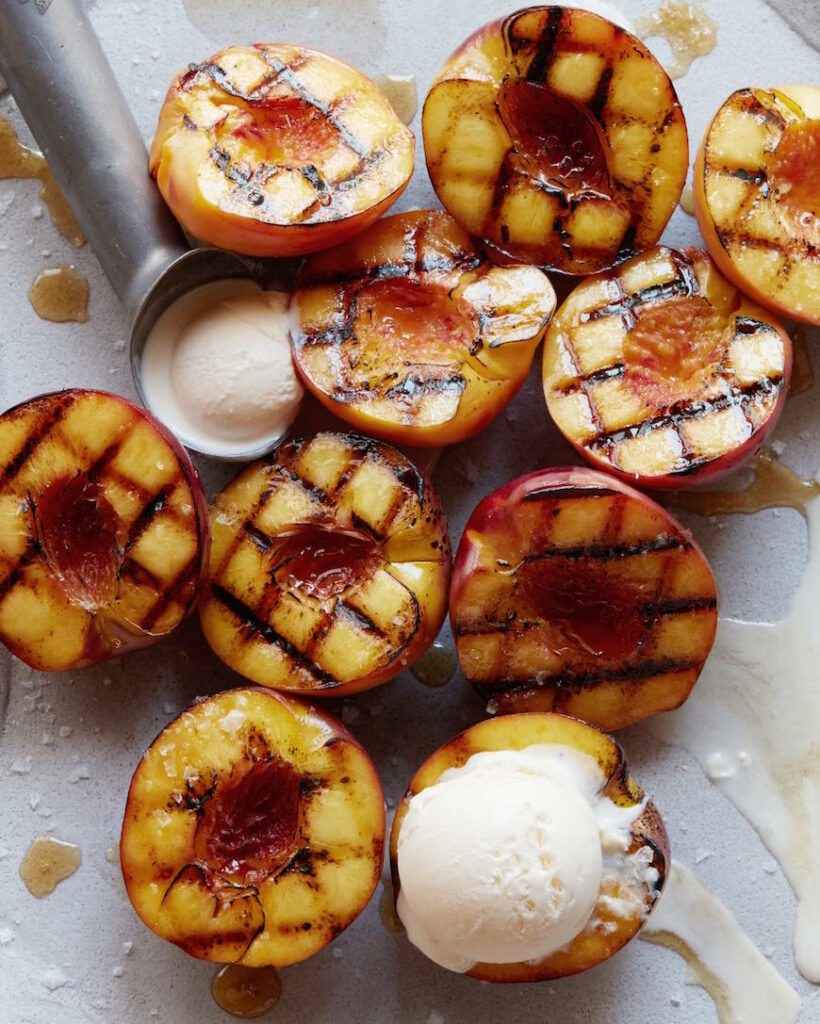 Grilled Peaches and Ice Cream
This recipe is for Grilled Peaches, but it's the exact same for nectarines, yellow or white! You could also use apricots! Sky's the limit. They get grilled which brings out the flavor even more and you get little caramelized bits that are like little pieces of happiness. Add to that a drizzle of honey, a sprinkle of sea salt and some ice cream – nothing can compare! 
INGREDIENTS
2 ripe peaches
2 ripe nectarines
canola oil
8 large scoops vanilla ice cream
Honey and sea salt for finishing
DIRECTIONS
Heat grill to medium high heat.
Brush the peach and nectarines halves with a touch of with oil and place on the grill for a few minutes and then rotate 90 degrees to continue to cook for about 3-4 minutes total grill marks appear and the fruit starts to caramelize.
Remove from the grill with a pair of tongs and serve with a scoop of ice cream in the centre of the fruit.
Drizzle with honey and a sprinkle of flaky sea salt. Enjoy!