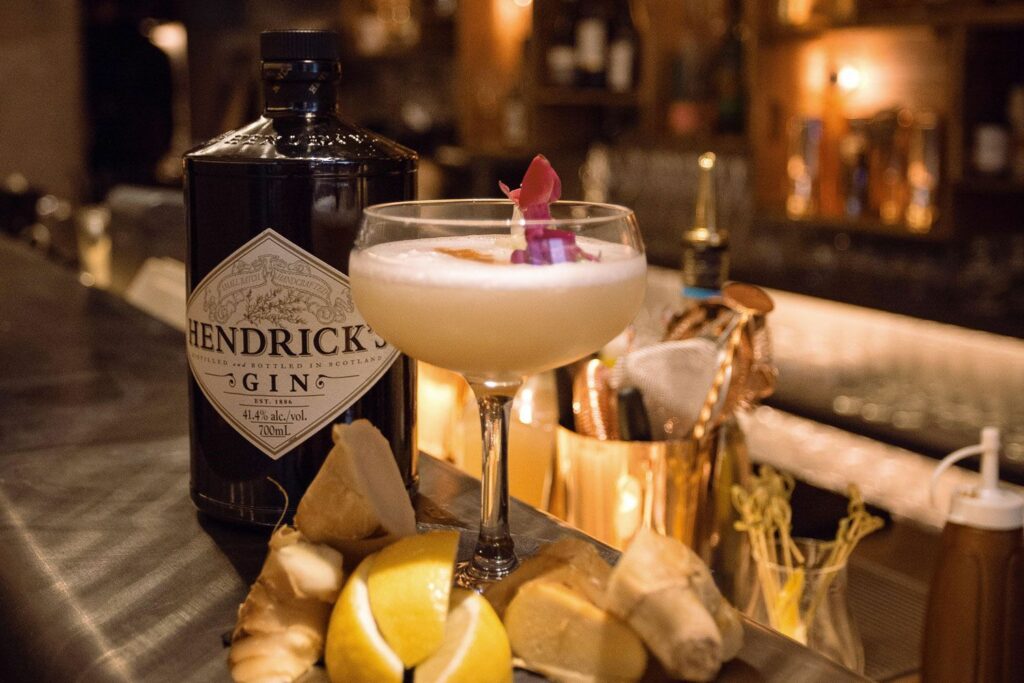 GINGER MINGER
Lemon and ginger go hand-in-hand. And while the partnership is typically used to ward away illness, there's nothing to say that the duo can't be the key flavour to a zesty
INGREDIENTS
30ml Gin
25ml homemade Root Ginger syrup
25ml fresh lemon juice
A dash of Peychaud's Bitters
Dehydrated root ginger dust (to garnish)
GINGER SYRUP
1kg fresh root ginger
1L water
600g white sugar
METHOD
To make the ginger syrup: Blend 1kg fresh root ginger with 200ml water.
Add the ginger mix to 800ml water and 600g white sugar. Simmer until reduced before straining 90% of ginger pulp and chilling in fridge.
Add all of the liquids to a cocktail shaker over ice.
Shake hard!
Double strain into a chilled martini glass.
Garnish with the root ginger dust and an edible flower.