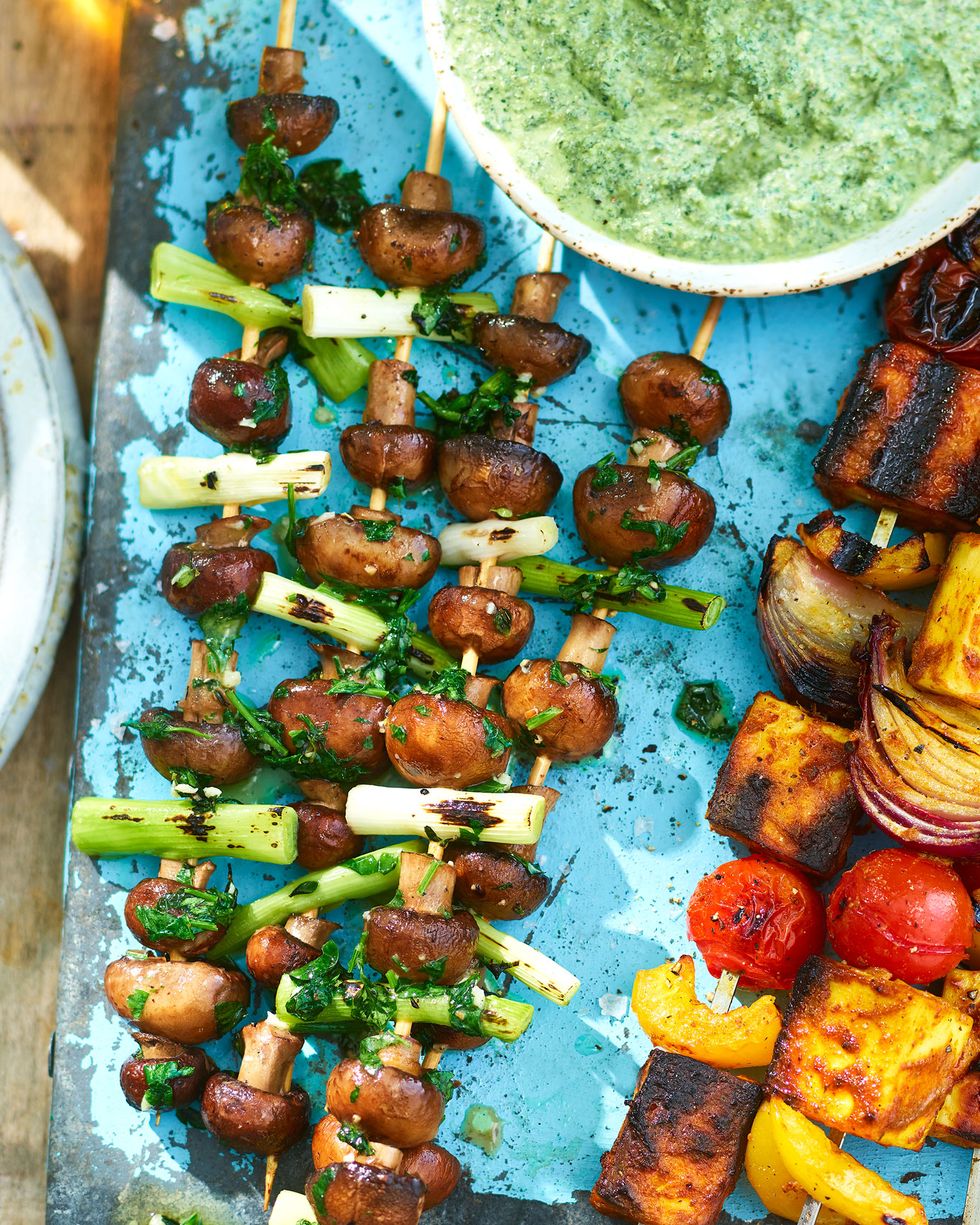 Garlic and Herb Mushroom Kebabs
INGREDIENTS
150 g butter
400 g baby chestnut mushrooms
6 fat spring onions, trimmed and cut into 4cm pieces
3 garlic cloves, crushed
1 1/2 tbsp. fresh thyme leaves
large handful parsley, chopped
8 wooden skewers
DIRECTIONS
Soak six small wooden skewers in water for 30min.
Trim and peel the shallots, leaving the root end intact. Cook in boiling salted water for 15min or until just tender but still keeping their shape. Drain well and set aside to cool.
Cut the halloumi into six equal pieces. Thread each skewer with a shallot, a bay leaf, a lemon slice and a piece of halloumi, then put into a non-metallic dish.
Crush fennel seeds, oil and garlic in a pestle and mortar (or use the end of a rolling pin and a small bowl). Season, then brush over the halloumi and shallots. Cover and chill for a couple of hours or overnight.
Braai the skewers for about 3-4min, turning occasionally, until golden.