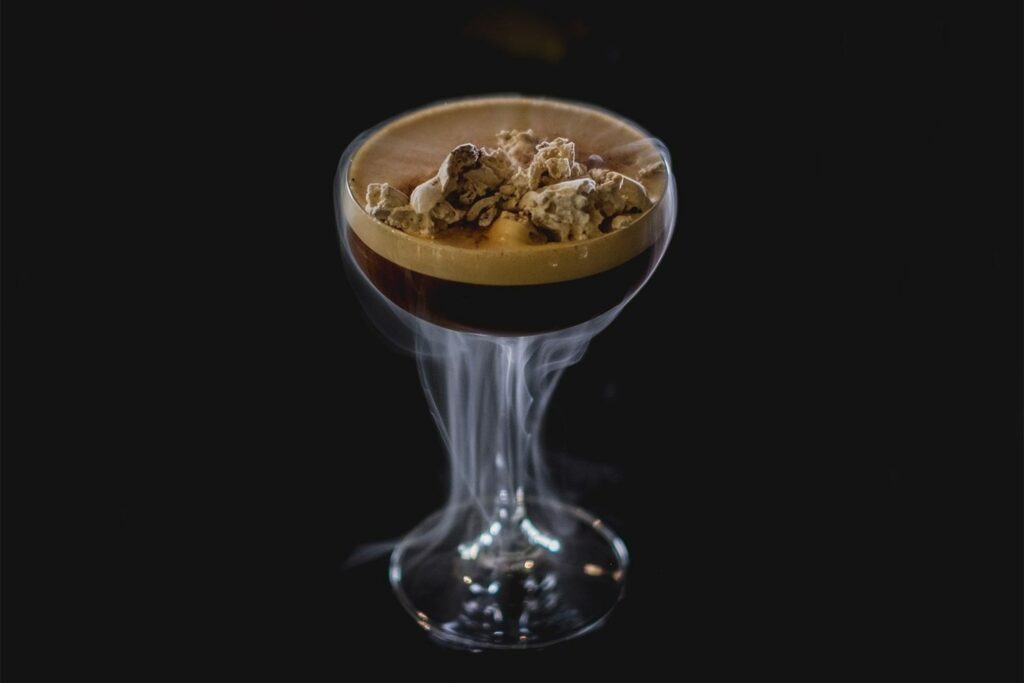 Espresso Tini
This warm cocktail is big in flavour and in theatrics. Tiramisu rocks adorn this coffee-infused vodka martini making it one killer drink just in time for the weekend. Cheers!
INGREDIENTS
45ml Vanilla Infused Vodka
30ml Espresso Coffee
15ml Licor 43
10ml Maple syrup
2 drops of Mirin
Cocoa powder (for dusting)
FROZEN TIRAMISU ROCKS
4 egg yolks
60g mascarpone cheese
300g cream
90g espresso
45g sugar
METHOD
To create rocks, whip ingredients with force until firm. Pipe mix into a container and freeze overnight.
Mix shake ingredients using stick blender, pour into coupe glass.
Break tiramisu mix into small rock-like shapes and add to coupe glass. Dust with cocoa powder.