X'TRA CHOP 6-IN-1 MULTI CHOPPER
By Moulinex
R1,095.00 (Excl VAT)
Retail prices excluding local 15% VAT
Product Description
The Moulinex Xtra Chop 6-in-1 chopper with its powerful 500W motor and specialized blades is the perfect preparation tool for any kitchen. Designed to effortlessly chop, mix, mince, grind, crush and emulsify. The smooth, sharp blades are used to easily chop herbs, garlic, meat and onions, while the serrated blades are used to grind coffee beans or even crush ice. It also includes an emulsifying disk to blend sauces, make mayonnaise or whip up your favourite ice cream dessert in seconds. All the parts are dishwasher safe for a quick and easy clean.
In the detail
6-in-1 Multi electric chopper
Power: 500W
Bowl capacity: 500ml/300g
Polycarb jug with safety seal lid
Auto-off function if lid is not on
2 Removable blade sets:

1x Blade used for crushing, grinding
1x Blade used for mixing, chopping or mincing

Emulsifying disk used for making sauces, mayonnaise or dips
Mechanical control press switch
2 Speed function
Easily stored as all accessories fit into bowl and featuring a cord storage system
Non-slip foot
Dishwasher safe
Easy to wash
Guarantee
LIMITED 1-YEAR WARRANTY
This product holds a 1-year warranty, provided parts have not failed as a result of wear and tear or negligence.
Brand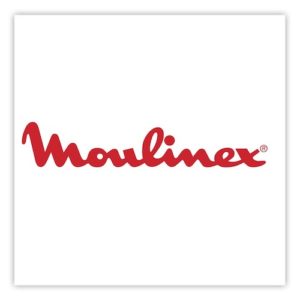 Moulinex makes it easier to prepare family meals every day through high-quality, innovative and easy-to-use products. Since 1956 this French manufacturer has become a household name globally, well-known for its reliable products and services.
...