SELF CONTAINED GOURMET
ICE MAKER 46KG
By Brema
R30,721.43 (Ex VAT)
Retail prices excluding local 15% VAT
Product Description
Choose your Brema gourmet ice cube maker from our collection available in a range of sizes with ice outputs from 28 to 130kg of ice every 24 hours. All outputs are calculated on an inlet water temperature of 15 degrees Celsius and an ambient temperature of 21 degrees Celsius.
In the detail
IMB0046
Ice Maker Brema – 46kg/24hrs
Specifications:
Dimensions: 500 x 580 x 800mm
Weight: 56kg
Storage: 25kg
Output: 46kg/24hrs
Power: 0.5kW, 220V- 240V, 50Hz
Per ice cube: 18g
Guarantee
LIMITED 3-YEAR WARRANTY
This product holds a 3-year warranty, provided parts have not failed as a result of wear and tear or negligence.
Brand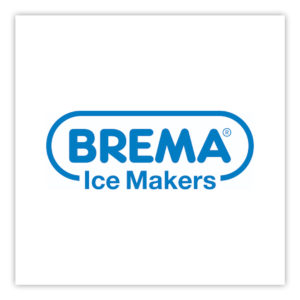 Quality without compromise is the leading principle that has kept Brema Ice Makers at the top of the industry since 1985. Through constant care and attention to detail, Brema has fostered a passion for ice-making that places the consumer first in all regards. Their approach to manufacturing ice machines follows only the highest standards and uses the best materials and most advanced technologies to ensure their ice production is of the topmost quality. As a testament to their reliability, all of Brema's ice machines come with international certifications for safety, ...