SEGO COFFEE MACHINE 12L
AUTOMATIC
By Bravilor Bonamat
R130,291.50 (Excl VAT)
Retail prices excluding local 15% VAT
Product Description
The Sego 12L Coffee Machine by Bravilor Bonamat is perfectly packaged – being a fully automatic espresso machine, it is compact and yet has every coffee style to offer with 30 beverages to choose from. The sleek design, high-quality materials and user-friendly operation make the Sego both versatile, functional, and quite frankly, perfect for almost any coffee shop, self-service buffet, front-of-house customer service station in hotels and guesthouses, or even in the Gym cafeteria.
Thanks in part to the unique, patented rotary brewer, this espresso machine is very easy to clean and easy to maintain. The Sego can operate perfectly without a fixed water connection thanks to its additional pump set and water bottle/tank.
In the detail
Three canisters: one for coffee beans and two for instant ingredients
Intuitive touchscreen and menu up to 30 choices
Unique hot water system that minimizes limescale
Preference settings such as: grinding degree, pre-wet, contact time, coffee / water ratio and cup size
The Sego is ideal for small offices, waiting areas and shops
Automatic energy saving mode when the coffee machine is not used for some time
Hourly Output/Capacity:

Espresso: 120-150 cups (40 cc)
Coffee cream: 80-100 cups (125 cc)
Instant: 240 cups (30 liters)

Water pressure: at least 1 bar
Tap height: 105-135mm adjustable
Connection value: 230V ~ 50 / 60Hz 2250W
Color: Stainless dark
Dimensions: 310L x 464W x 588H mm
Capacity Bean Canister: 1 x 1.2kg
Capacity Instant Canister:

1 x 3.2L (11L)
2x 1.3L (12L)

Power: 230V ~ 50/60Hz, 2190W
The Sego Milk Fridge is sold separately (BFS1001)
Brand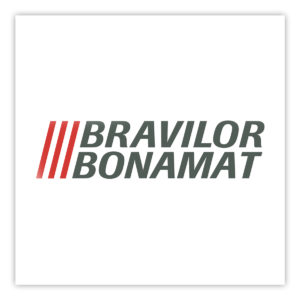 As the leading manufacturer of filter coffee machines, espresso machines, fully automatic coffee machines and hot water dispensers, Bravilor Bonamat has grown from wholesaler to specialist producer, developer, manufacturer and supplier of international repute. All of the brand's products are made with high-quality materials and are set apart from their peers thanks to their reliability, low energy consumption and long working life. Bravilor Bonamat sees quality as the common thread running throughout the business and this dedication to their craft has been recognised...