RICE COOKER 8.5L Avenia
R3,450.00 (Excl VAT)
Retail prices excluding local 15% VAT
Product Description
Keep food warm with this handy soup kettle that is perfect for soup, sauces, curries, breakfast porridge and stew. These kettles are only used to keep its contents warm and are not suitable for cooking. This handy product is also available in classic black or white.
In the detail
Capacity: 11L
Voltage: 230V
Power: 0.8kW
Top diameter: 270mm
Middle diameter: 215mm
Bottom diameter: 235mm
Height: 365mm
Colour: Black
Guarantee
LIMITED 1-YEAR WARRANTY
This product holds a 1-year warranty, provided parts have not failed as a result of wear and tear or negligence.
Brand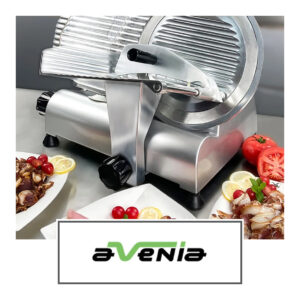 Built to withstand the pressures of daily hospitality use, Avenia products are known in the industry for their durability and functionality. Easy to use and easy to maintain, an all-round practical range.
...