QA513D27 MASTERCHEF GOURMET ROBOT 4.6L SILVER
By Moulinex
R6,595.00 (Excl VAT)
Retail prices excluding local 15% VAT
Product Description
The moment you bring the Moulinex QA503D27 Master Chef Gourmet Processore into your home, your cooking game will be taken to a whole new level of professionalism and deliciousness. With a compact design and a chic silver finish, this machine is guaranteed to fit into your kitchen?s design. It is has a powerful 1100W motor, a high-quality kit, and powerful chopping capabilities bound to amaze you every time you put it to use.
In the detail
Multi-function Processor
Robust Plastic Body
Cast Iron kneader
Functions:

Blending
Whisking
Beating
Shredder/Slicer
Mixing
Mincing

Power: 1100W
Speeds: 8-speed and pulse
Blender capacity: 1.5L
Bowl capacity: 4.6L (Stainless steel)
Holds 800g of bread dough
Holds 1.8kg of cake dough
Planetary Movement
The attachments are dishwasher safe
Includes:
1x Beater
1x Patented Flex Whisk
1x Dough Hook
1x Mini Chopper
1x Meat Mincer
Shredder/Slicer cone
Colour: Silver
Weight: 10.85kg
Dimensions: 572L x 372W x 375H mm
Guarantee
LIMITED 2-YEAR WARRANTY
This product holds a 2-year warranty, provided parts have not failed as a result of wear and tear or negligence.
Brand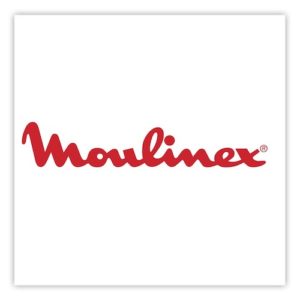 Moulinex makes it easier to prepare family meals every day through high-quality, innovative and easy-to-use products. Since 1956 this French manufacturer has become a household name globally, well-known for its reliable products and services.
...