OMNIBLEND V
2L JUG
By OmniBlend
R4,085.00 (Excl VAT)
Retail prices excluding local 15% VAT
Product Description
As the go-to commercial blender for busy bars and restaurants, the OmniBlend V 2L offers consistent ultra-smooth results. Thanks to its simple touchpad interface and timer, you can assist your staff with easy, hands-free blending.
In the detail
Includes: Blender base, jug, tamper, hardcopy Essential Recipes, recipe e-book
Interface:?Touch-pad with low/medium/high speed, 35/60/90 sec timer, and pulse buttons
Colour Options: Black, maroon or white
Sound Enclosure: No
Jug Capacity:?2L; heat resistant up to 120?C
Motor Power:?3HP 1200W (peak 2238W) ? 220-240V ? 50-60Hz
Dimensions:?230mm x 205mm x 510mm
Weight:?4.9kg
RPM:?23,000 to 38,000 RPM
Durability:?Stainless steel parts (socket and bearing); replaceable blade assembly; motor overload protection; alert to prevent overheating of the motor
Guarantee
3-YEAR WARRANTY
Omniblend warrants that your OmniBlend blender is free from defects in materials and workmanship, and performs satisfactorily for a period of 3 years, from the date of purchase. They distinguish between commercial and household use, and limit the above warranty for commercial use to the moving parts, offering a 1-year warranty (blades & drive socket). They cover parts & labour under their warranty & service to resolve any issue that you may experience within 3 years and exclude collection and/or delivery charges.
Brand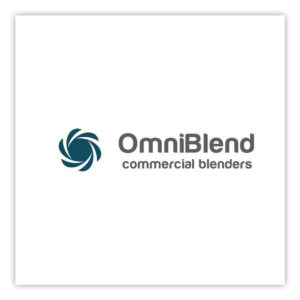 The first pick for chefs around the country, OmniBlend blenders are powerful, durable, versatile and affordable. These industry blenders allow you to puree, blend, chop and grind ingredients in seconds thanks to their 3HP motor, innovative cutting blade design and polycarbonate jug. Having been on the South African market since 2011, Omniblend has become a standard for the hospitality industry and is steadily making its way into our homes. Other blenders pale in comparison to OmniBlenders with their six-blade assembly, including 2 downward blades that prevent dense foo...