NON-STICK LORETO FRYING PAN SET
By Tramontina
R268.00 (Ex VAT)
Retail prices excluding local 15% VAT
Product Description
Great pan set special available online & in store now:
Buy any 2x Tramontina Loreto or Chelsea frying pans and receive a free spatula, on us!
Effortlessly prepare your favourite Master Chef dish with the new professional Loreto aluminum frying pan range. Coated with the "T" technology, it offers a more durable and long-lasting non-stick surface, greater scratch resistance, easy cleaning solution suitable for any kitchen. The coated pan is also PFOA free. The heatproof Bakelite handles and holders and nylon knobs ensure the safe handling. Suitable for use on gas, electric, and glass ceramic (electric resistor) cookers.
In the detail
2x Aluminum frying pans
Starflon T1 non-stick interior and exterior coating
Better non-stick surface
Scratch resistant
Longer lasting and durable
Easy to clean
Dishwasher safe
PFOA free
Ergonomic Bakelite handles
Dimensions: 180-220mm diameter
Weight: 0,53kg
Included:
1x Loreto Non-Stick Frying pan 180mm
1x Loreto Non-Stick Frying pan 220mm
1x FREE Loreto non-stick spatula
Brand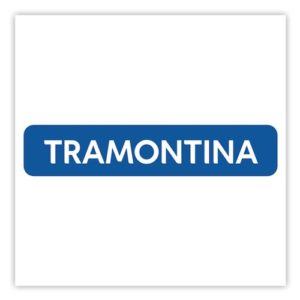 Founded in 1911 in Brazil, Tramontina is an international brand with over 100 years of experience in manufacturing high-end houseware products. It operates in over 120 countries offering quality, innovative, and functional products. Tramontina is dedicated to being a market leader in environmental responsibility and sustainable development – taking this on as one of its core values.
...