Your Discount
ELECTRIC ICE SHAVER
By Avenia
(Excl VAT)
Retail prices excluding local 15% VAT
Product Description
An indispensable addition to your bar, the robust electric ice shaver turns chunky ice into perfect shaved ice for cocktails, desserts and fresh food displays. Made from strong stainless steel, this shaver is designed to last.
In the detail
Polished stainless steel
Power: 0.30kw – 220V – 50Hz
Dimensions: 700 x 160 x 245mm
Weight: 12.9kg
Guarantee
LIMITED 1-YEAR WARRANTY
This product holds a 1-year warranty, provided parts have not failed as a result of wear and tear or negligence.
Brand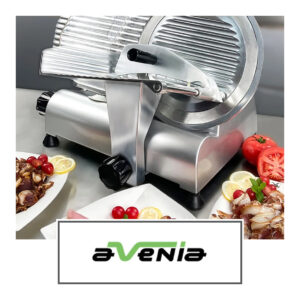 Built to withstand the pressures of daily hospitality use, Avenia products are known in the industry for their durability and functionality. Easy to use and easy to maintain, an all-round practical range.
...